Everything you need to know before setting sail
That's it, you've made up your mind! You're going on your very first cruise this year. And like all first times, the unknown generates excitement and questions in equal measure. Where should you go on a cruise? Is it all-inclusive aboard? How do you avoid sea sickness? These are just some of the many questions that you'll have before setting sail, and Escales has the answers.
Choosing where to go
Before getting into the nitty-gritty of life on board, the first question to ask yourself is: where? Where should you go on your first cruise? As a first-timer, you don't necessarily have to play the explorer. Dip your toes in by setting course for the Caribbean or Asia. But wherever you go, keep in mind that you should always choose a company that offers an All Inclusive package, because you can easily end up paying the earth as "extras" quickly add up. Drinks in particular tend to be rather expensive on cruise ships without an open bar drinks option. Once you've chosen where to go, it's time to organise your trip.
Making the arrangements
During your cruise, you're bound to want to share your experience with your loved ones back home, so you'll need a phone plan that allows you to do so. Check with your operator before setting sail whether you can use your phone and how much it costs. You'll avoid the sea of problems caused by a bill that makes waves larger than those of the ocean you just crossed!
A little tip to avoid unpleasant surprises before you even set foot on board: if you have to fly to the departure port, arrange to arrive the day before. Last-minute hitches (late flight, lost luggage, etc.) are always a possibility and having a few hours before you board will surely help you get this kind of problem sorted out. Either way, never get on board your plane without a change of clothes in your hand luggage.
What are we eating? Where are we sleeping?
Like at a hotel, the questions that are foremost in people's minds when it comes to onboard services are about the food and the cabin. Although the food generally tends to be good or even excellent on luxury cruises, don't set the bar too high for the cabins. A cabin is a functional place where you will sleep and wash. Most of the cruise takes place elsewhere. However, if you want to optimise this aspect of the trip, choose a cabin with a balcony and wake up to a different view each morning. As for the rest, most cruise companies offer similar services to hotels with room service, a mini bar and interactive TV.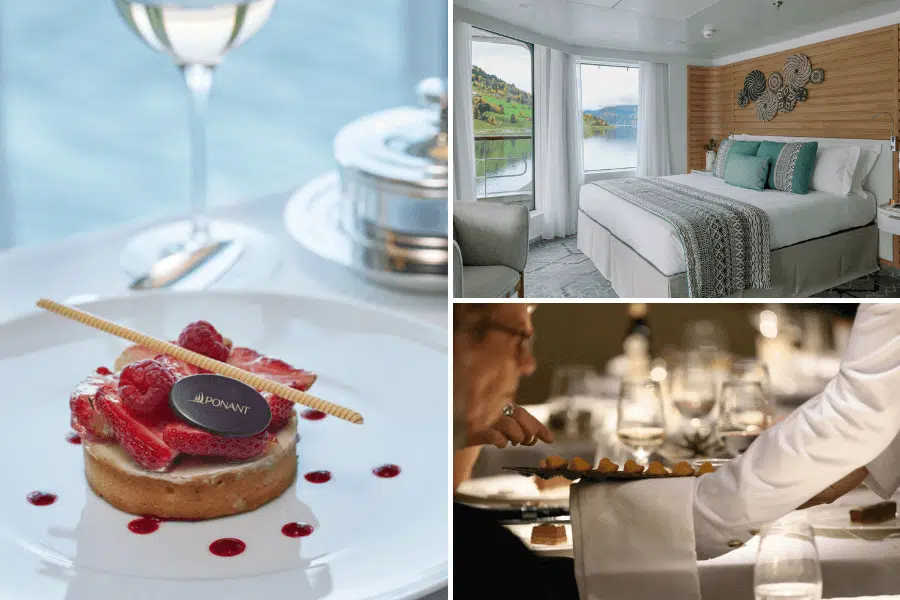 Next to nothing to wear
What do you need to pack before boarding your cruise ship? To be honest, if you strip a traveller's needs back to the bare bones then the list is pretty short:
–   A copy of all your documents (passport, ID card, credit cards, driver's licence, health record, vaccination record, dive log book, etc.)
–   Comfortable clothing for daytime excursions.
–   A more formal outfit for the evenings.
–   A light jumper as evenings outside on deck can be a little chilly.
–   A swimsuit, not for diving into the ocean, but for enjoying the pool, hamman or sauna.
–   Sportswear for the gym so you can exercise with sea views .
If you've packed all that, you should be covered, and for everything else, there will be a shop on board that will be able to satisfy most of your needs. Of course, remember to bring a means of payment.
What activities are available during the cruise?
On a cruise, you are free to take part in all the activities offered (refer to the daily programme available in the cabins) or to spend your time in the library or playing cards… Boredom isn't really an issue on board. With presentations, talks and shows, you'll always be able to find something to entertain you to suit your tastes.
An unmissable part of a cruise, stopovers are an opportunity to set your feet back on dry land and find out more about the towns and cities along the way. They're the chance to visit sites steeped in history and culture: that's why we cannot recommend private excursions with a guide enough. As time is limited, they're the best way to enjoy the stopover in a short space of time. And, as everything is simple during a cruise, you book them on board.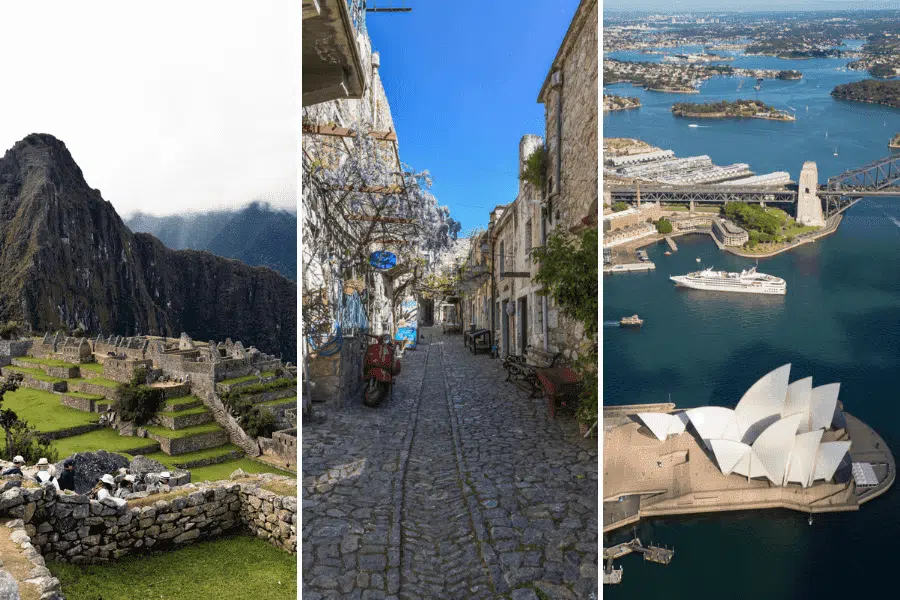 And then…
And then there are all the things that are priceless, all the things that are not planned during a cruise. The dolphins that come and dance beside the ship, the tail of a whale on the horizon, the sun rising from the water or setting into it, and the starry nights when you can fill your lungs with sea air before closing your eyes and drifting off to sleep. Nature, powerful and spectacular, is always just around the corner on a cruise. Maybe it's this that is the essence of the voyage.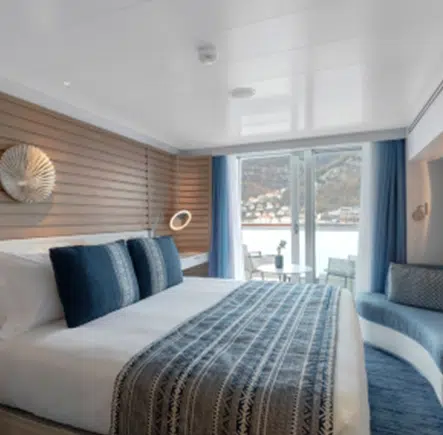 In a luxury setting, Ponant takes you on a discovery of exceptional destinations and gives you an immersive and sophisticated travel experience.