A few souvenirs to take back in your suitcases
Bringing back souvenirs, the perfect way to prolong the trip. Useful, tasty, decorative and why not fair trade…In Thailand you will be spoilt for choice.A selection of typical items to find during your excursions
Stunning crafts
Thailand overflows with a wealth of artisanal crafts. If you are travelling in the south, be sure to stop in the Nakhon Si Thammarat province to pick up some niello goods, boxes or gold encrusted vases. In Chiang Mai, the biggest city in the north and the artisanal hub of the country, why not prioritise fair trade purchases by making a trip to one of the shops of the local artisans associations, Thai Tribal Craft or Ethnic Lanna, which support the products of ethnic minorities? Ethnic minorities have developed crafts as an alternative to the nomadic culture based on slash-and-burn agriculture, which formerly assured their subsistence.
Here you will find magnificent bags embroidered with cross-stitching by the Yao women, silver jewellery from the Mien tribe and bamboo baskets The prices here are higher than in markets, however they pay a fair amount to the artisans for their work.
The world's most beautiful silk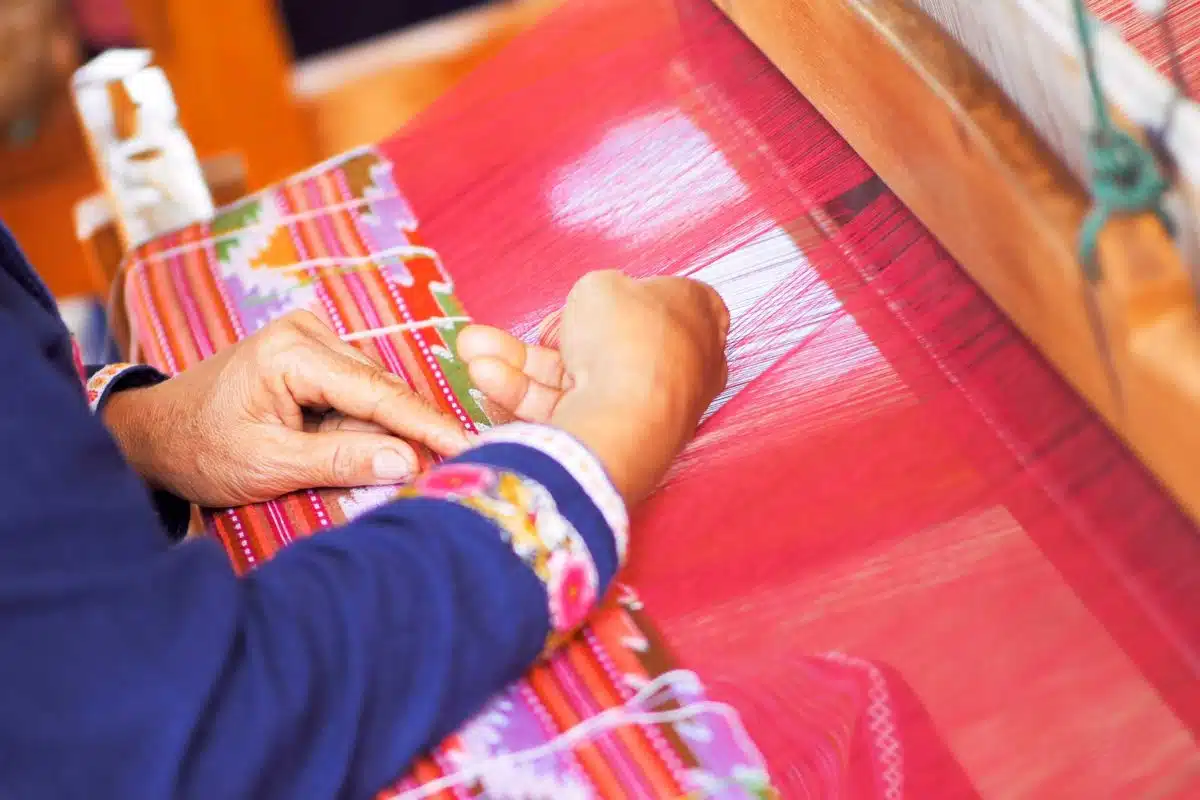 Silk is one of Thailand's most beautiful treasures. Shirts, scarves, cushion covers and more! With their exceptional quality, an infinite variety of weaves and glistening colours are available. Support the artisans by visiting a Mut-Mee family silk workshop, weavers of magnificent geometric patterns, or by making a trip to a Chitralada Shop, part of the Support foundation which was created in 1976 by the Queen Sirikit to aid rural artisanal development. You can also have tailored clothes made.
Decorated ceramics and traditional dolls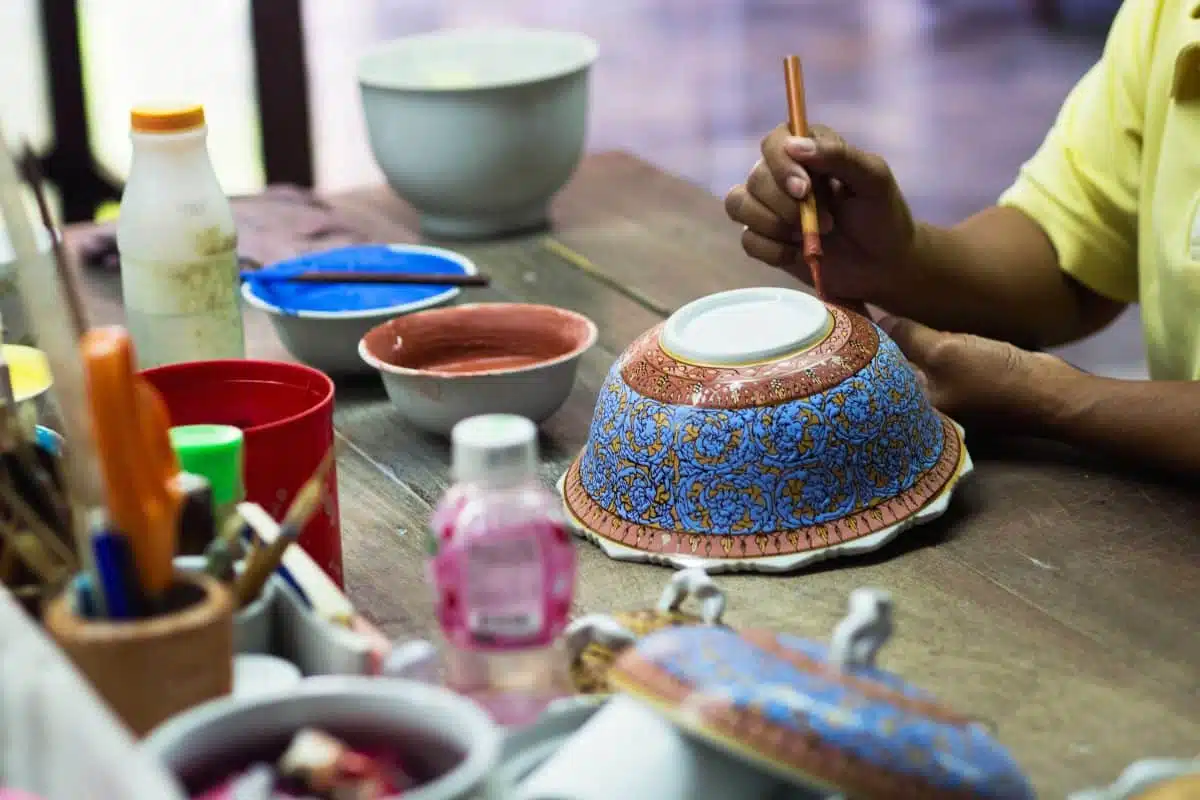 If you would like to bring back precious crafts, you cannot go wrong with traditional ceramics. Plates, platters, tea sets and more. Previously reserved only for royals, the Benjarong five-coloured porcelains (black, green, yellow, red and white) are still produced in the Samut Sakhon province. There is an abundance of beautiful pieces to exhibit rather than use. This is also true for celadon vases, magnificent earthenware in green or blue shades, where the traditional buffalo leather marionettes of the Nang Talung theatre represent everyday characters.
Culinary delicacies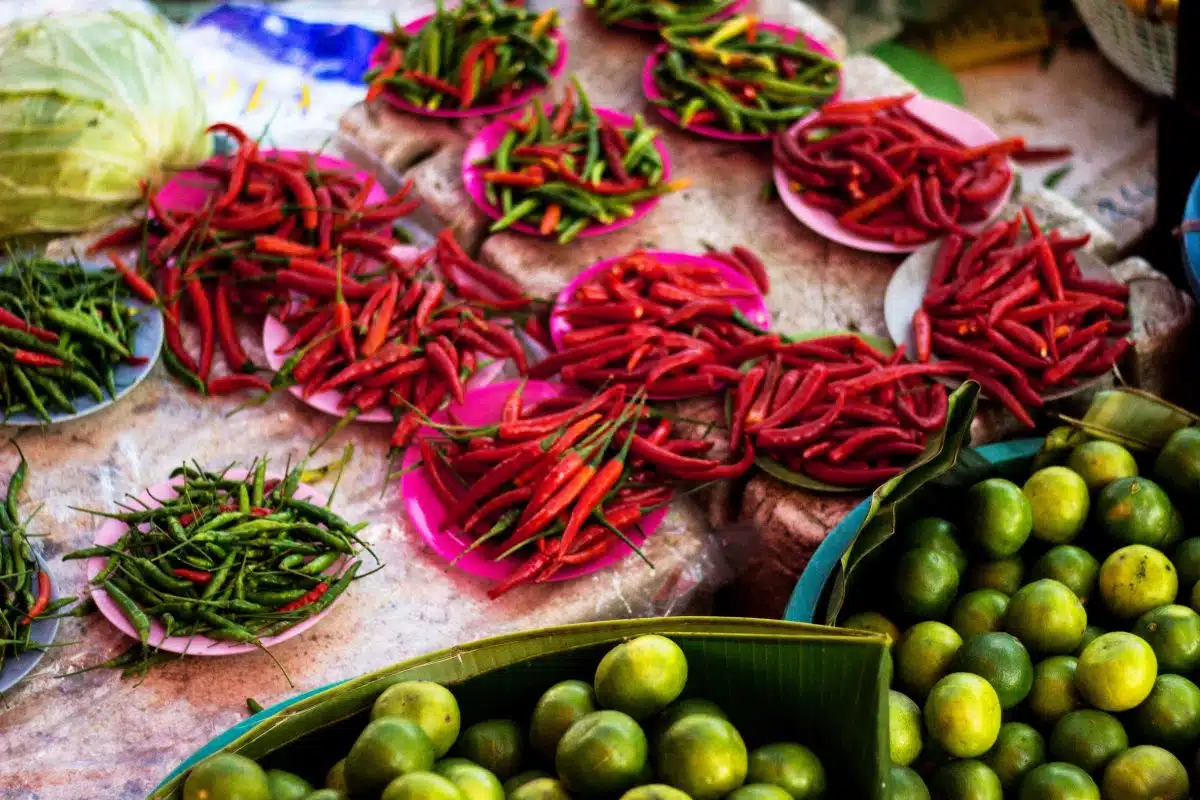 Spices, dried fish, grilled insects and more. Extend your pleasure by bringing back some specialities found in the markets. Those with a sweet tooth can treat themselves to tamarind jam, fudge or fruit preserves (mangosteen, rambutan, dragon fruit). To discover the local cuisine all whilst travelling alone, brighten up your trip by attending a cooking class with host families. Creamy chicken soup flavoured with lemongrass and ginger (Tom Ka Gai), sweet and sour black crab papaya salad (Som Tam), fried shrimp rice noodles (the famous Pad Thai) and more! There are so many exotic flavours and specialities to try that you will learn to cook through sharing a truly friendly moment. Surprise your friends with your new skills on your return!
Electronic equipment
Thailand is the capital of low-cost Hi-Tech electronics. Computers, tablets, telephones and more. You will find everything, including spare parts. Already very attractive, the prices are reduced even more by the 7% touristic tax exemption. And your purchases will benefit from a guarantee that covers repairs in France. In Bangkok, enormous shopping centres, like the MKB Center or the Pantip Plaza, are home to state-of-the-art electronics.
Even if bargaining plays a part in the local culture, bear in mind that your purchases could contribute to noticeably improving the quality of life for residents. Think fair!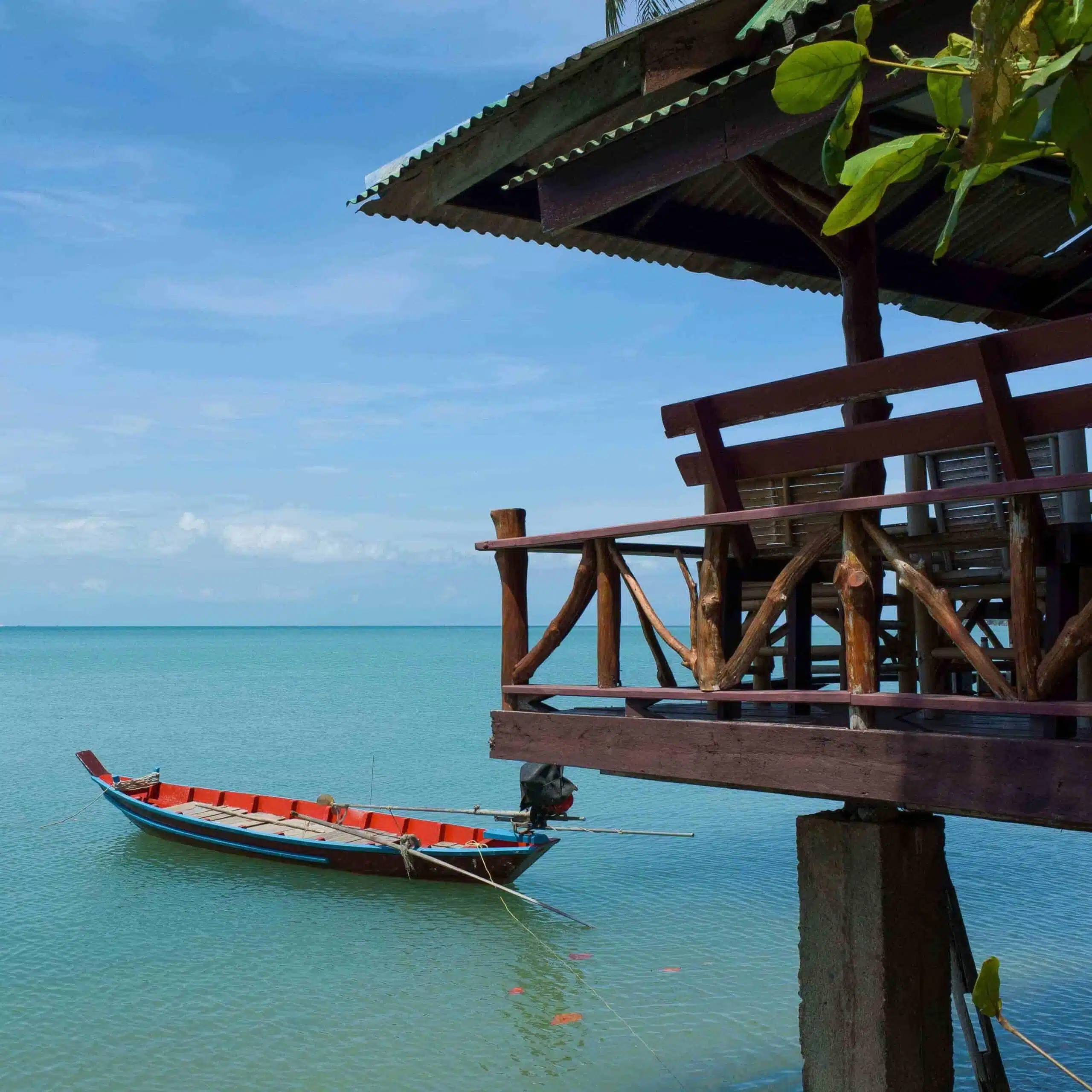 Asia with PONANT
Ancient crafts, culinary tradition and an age-long way of life. Asia has many wonderful things in store for you.