An encounter with PONANT's corporate executive chef
He has travelled the world by land and sea time and time again: during his 36-year career, head chef Philippe Tremel has not stopped discovering, tasting and sharing his cooking. He is precise and generous, committed and adventurous, and is now the driving force behind all the kitchens in the PONANT fleet. Interview…
After spending years in kitchens worldwide, in 2009 you took to the seas aboard a PONANT ship. Is there a different approach to being a head chef when at sea?
Philippe Tremel : There's nothing like it, and this is even more the case with PONANT, where we sail from country to country. We start in Australia, and the following month we are in Japan: the dishes are different of course and the chef has to carefully select local produce to showcase it to the customers. Sometimes, the chef may have to negotiate on the boat. That's the case in Greenland, where the fisherman comes directly to the marina.
Is there a routine on board when you're the head chef?
Philippe Tremel : Greeting the teams in the kitchen, managing the supplies in the fridges, setting up buffets at lunchtime, managing the service and preparing the next one: one day pretty much blurs into the next. The work on board is demanding and intensive and all our chefs pitch in. At lunchtime and in the evening, they man the outdoor stations by the swimming pool, preparing freshly made risotto or paella on the plancha grill. Personally, I particularly like working outdoors: it is a golden opportunity to interact with the customers.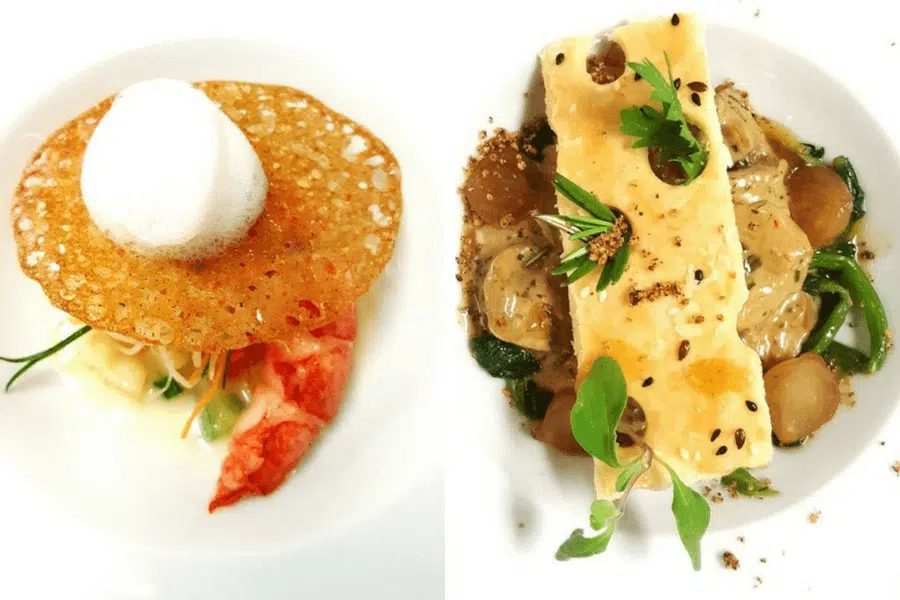 What are relationships like with your team during a cruise?
Philippe Tremel : En cuisine, je fais en sorte de me montrer compréhensif et tolérant. Lorsqu'on partage dix mois de service avec une même équipe, il est nécessaire de trouver le juste milieu entre sympathie et fermeté. L'équipe est cosmopolite alors tout le monde communique en anglais. Sur la flotte PONANT actuelle, chaque navire compte vingt-deux équipiers en cuisine : il est primordial de maintenir une bonne cohésion sur l'ensemble des croisières.
Philippe Tremel's 3 favourite destinations
Philippe Tremel : British Columbia (Canada) "for the beauty of the landscapes", the Amazon rainforest "for the population's warm welcome" and Sri Lanka.
What kind of traveller are you when you're not working on board?
Philippe Tremel : A few years ago, I often went to Asia, to Thailand or Vietnam for example. Now, I like to go back to Aveyron to recharge my batteries. But when I go abroad, I'm always a risk taker. If you're advised against going somewhere, I like to explore it. And also, I love trying all the surprises that the local cuisine has in store !
Which dish from abroad takes you places and inspires you in the kitchen?
Philippe Tremel : While I'm not a curry enthusiast, I would say Thai green curry without hesitation. It is delicious with chicken and is perfect with coconut milk, ginger, vegetables and prawns for example.
Philippe Tremel, a few key dates… and a few key tables
1983: 
Philippe Tremel finishes catering college in Brittany.
De 1984 à 1987: 
he earns his stripes in major Parisian restaurants (including La Tour d'Argent, Ledoyen and Le Vaudeville)
1987: 
the young chef heads to the United States before a stopover in Greece as a pastry chef. He then spends 14 years in Montréal (at hotels including the InterContinental and the Radisson). He then heads for the sun in the Cayman Islands and becomes an executive chef in St Martin. After some other travels, he joins PONANT cruises in 2009.
Now, Philippe Tremel holds the position of Corporate Chef with PONANT: in partnership with Ducasse Conseil, he works from Marseille to manage the ships from a culinary perspective and ensure the menus are consistent.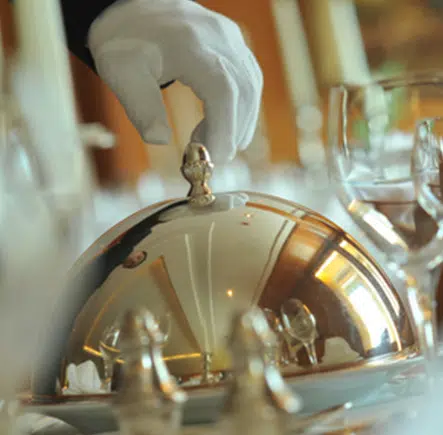 Enjoy the flavours of PONANT
PONANT distils the French art of living through refined French food, served on board the ships