Souvenirs symbolising Mexican traditions and civilisation
Mexico is full of unsuspected regional specialities and colourful traditions. The country is four times bigger than France and enjoys a fascinating diversity of landscapes and age-old cultures. Here is a selection of traditional items to bring back from your trip: perfect gifts for yourself or for your family and friends!
Dazzling fabrics
The wealth of Mexican cultures means you are spoiled for choice when it comes to souvenirs. Starting with all the many fabrics and clothes respecting the traditions of the peoples and ethnic groups living in the country. In the far south, the state of Chiapas is famous for fabrics woven in a wide range of colours. T-shirts, skirts and woollen jackets (sarapesandponchos) decorated with geometric patterns are sold at markets, especially in San Cristobal de las Casas. Further east, at the heart of Yucatan, you can pick up a Maya hammock. The woven canvas cloth is hand-made in the villages around the town of Merida. It is a symbol of the culture of the Yucatecs, the descendants of Maya civilisation. Lastly, near the capital, Mexico City, head for the Ciudadela market in search of a huipil, a blouse in shimmering colours made of embroidered fabric and traditionally worn by Maya women.
Colourful objects
During your trip to Mexico, make for Oaxaca state to buy some superb wooden sculptures known as Alebrijes. These art works, representing imaginary or mythological animals, are only made in two small villages, San Martin Ticajete and San Antonio Arrazola. Each piece is unique since it involves several days of sculpture and painting. Other top Mexican souvenirs: musical instruments. The finest hand-made guitars come from Paracho (Michoacán state). HHere you can also find hand-painted objects, such as friction drums with their uplifting sound, or some flamboyant maracas!
"Devilish" ceramics
You can't miss the calavera during your trip to Mexico, the famous skull symbolising the Day of the Dead (Dia de los muertos). In markets all over the country, you will see these brightly coloured ceramic skulls painted with multi-coloured flowers. Near Oaxaca, you are sure to be charmed by the wonderful ceramics made of black clay. This unique form of craftsmanship made in the small village of San Bartolo Coyotepec is very reasonably priced given the quality of the pottery. Lastly, in the run-up to the festive season, local craftspeople make nativity figurines out of clay or wood. Hand-painted Mexican nativity figurines make for an original gift.
Authentic flavours
The gastronomic culture will definitely leave you with unforgettable memories. There really is no shortage of delights on offer in Mexican cuisine, starting with the cajeta, the number one sweet treat! This is a caramel jam from Celaya (Guanajuato state) and made with goat's cheese, brown sugar and cinnamon. You can find it most shops all over the country. For drinks, two alcoholic beverages symbolise Mexican skill: tequila and mezcal. This is all part of exploring Mexico, too! Tequila is mainly made along the Pacific coast in Jalisco state. Top quality bottles should have "100% agave" on the labels. As for mezcal, the best bottles are to be found in the Oaxaca region. This is a distilled spirit made from agave juice and is being produced more and more all over the country.
With so much to choose from, there's no doubt about it: you are sure to find a colourful souvenir to celebrate your trip to Mexico!
Make sure the prices are shown in pesos. The symbol for the local currency ($) is the same as for the US dollar, so you need to take care when converting or calculating currency!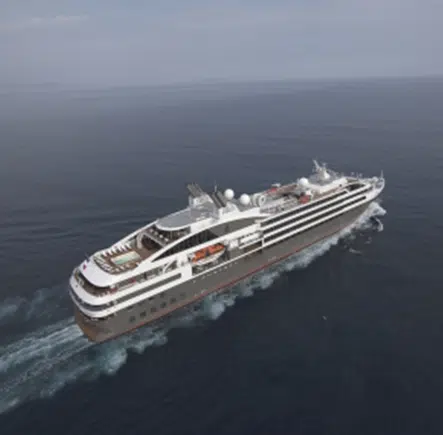 Set off on an original trip to a country with a truly fascinating culture!