5
 

amazing

 

spots for quirky New York memories
Is it still possible to bring back souvenirs that have New York written all over them and yet are something out of the ordinary? The Big Apple is a hotbed of creativity constantly reinventing itself, so the answer is yes! Here are 5 ideas to prove it…
To start off with, not just one gift idea but a whole smorgasbord of them! Flea markets are teeming with inspiration. Flea markets in New York are hip and arty. Based in repurposed warehouses, they bring together hundreds of independent traders offering all kinds of things: fashion, accessories, vintage furnishings and arts and crafts to name just a few. Don't miss the ever-popular Brooklyn Flea Market (watch out – it's held in a different location every year).
It's great for not only shopping but for soaking in that NYC vibe. Artists & Flea (one location in Chelsea in Manhattan and another other in Williamsburg in Brooklyn) are markets bringing together dozens of local vendors and stalls selling decorations, design, art, clothes, jewellery, cards and so on.
You say museums, I say shops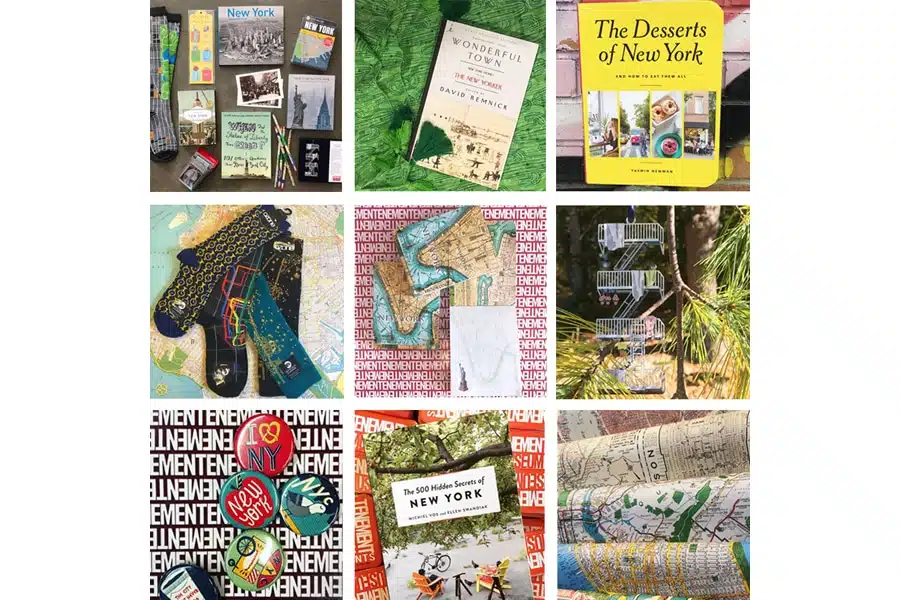 MoMa, Guggenheim, Metropolitan… New York's museums are just like the city itself : larger than life. Their gift shops are often great places to pick up a few souvenirs. There are also some less well-known but equally captivating museums in the city. Take the Tenement Museum, on the Lower East Side for example. This urban eco-museum housed in one of the city's oldest buildings celebrates an important facet of American history. Each floor tells the story of immigration in the US.
Take a moving journey into the past in one of the city's most original museum shops. Books, posters, magnets, stickers, stationary, tote bags and more. You'll find all the standards here but everything is just a little different – beautiful and funny, quirky and arty.
New York on a plate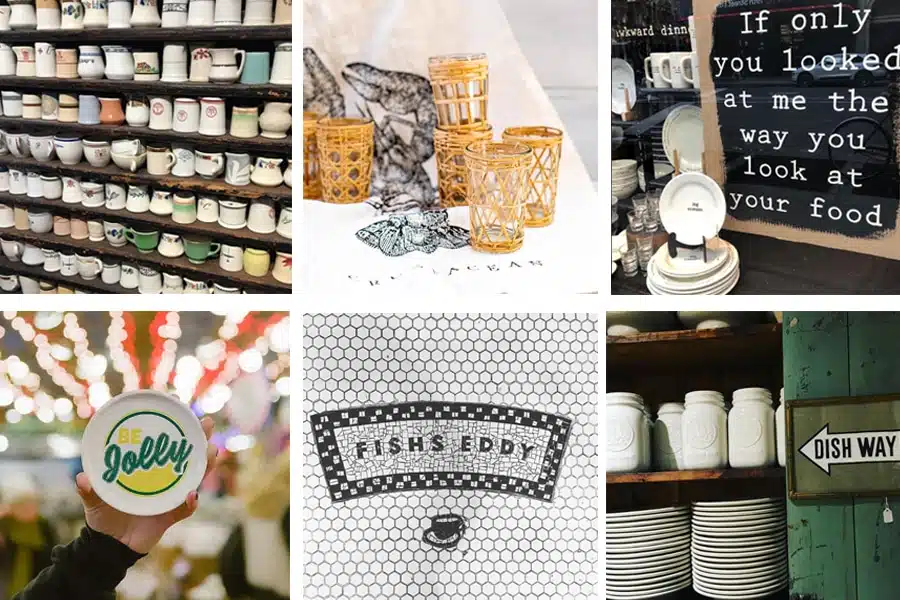 Somewhat of a classic these days, but still a must: the crockery at Fishs Eddy on Broadway, two blocks from Union Square. You won't see any I love NY mugs here but you will find quirky, everyday home goods at a reasonable price.
Tableware New York style! Cupsfor your morning tea or coffee, large glasses for fresh fruit juices, Mason jars (the iconic moulded glass jars) for smoothies, bowlsfor your healthy fromage frais & granola. Added to the mix are tea towels and napkins ad infinitum. Everything you need to add a slice of the Big Apple to your table!
Drink New York, eat New York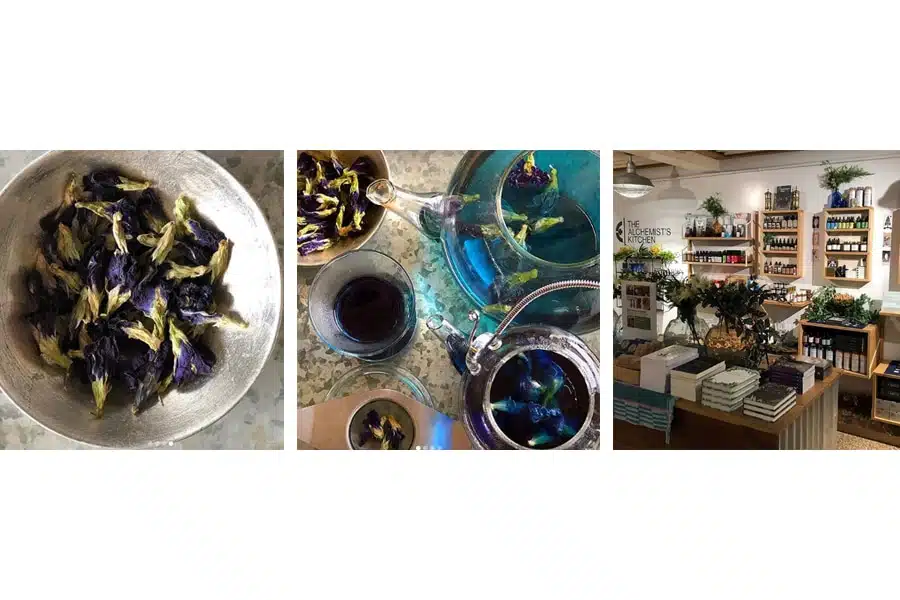 Tea or hot chocolate? How about a New York style treat? Tay Tea, offers a range of 100% naturalteas, many of which incorporate locally grown ingredients. This fabulous little shop is based outside the centre of NYC but you can have a cup of tea and buy some to take home at The Alchemist's Kitchen in Manhattan, a health-conscious establishment that is full of character.
If you're after something a little more decadent, the hot chocolate at Mast Brothers is divine, Brothers Michael and Rick make their chocolate directly from the bean in their Williamsburg factory shop and sell ten different types of chocolate bar. Do bear in mind that the factory opens its doors to the public every weekend to help you make up your mind with delicious tasting sessions.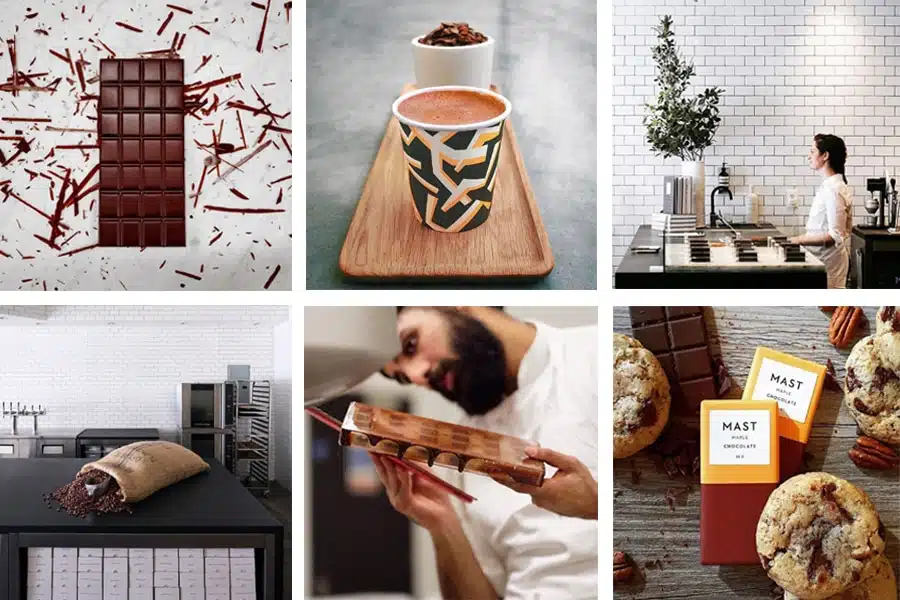 Books 'n Goodies
It's just not possible to visit New York without stepping inside one of its innumerable bookshops. There are NY institutions like Barnes & Nobles on Fifth Avenue and The Strand Bookstore on Broadway in the East Village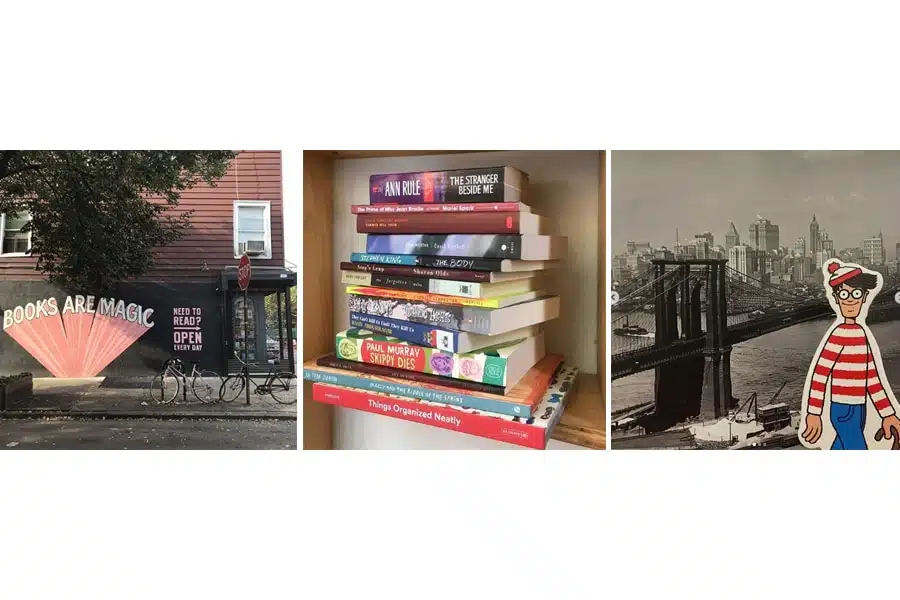 But perhaps even more interesting are the small, independent stores, mainly located across the East River in Brooklyn. Head to Books and Magic in Cobble Hill, Greenlight Bookstore on the bustling Fulton Street in Fort Greene or Spoonbill & Sugartown Books on uber-hip Bedford Avenue in Williamsburg. They specialise in original books about the metropolis by local authors, photographers and graphic artists, printed by New York-based publishers. Architecture, street art, lifestyle… they're a window into the different faces of the city.
And if you want to get to the heart of The City That Never Sleeps, don't forget to get off the beaten track to explore the city from a fresh perspective.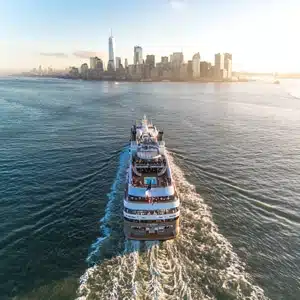 Explore North America with PONANT