In search of the secrets of distant Oceania
In distant Oceania, where seafarers can go days without sighting land, there is a kingdom consisting of three islands. These three tiny dots are French territories and, located 16,000km from Paris, they are the furthest reaches of the French Republic – welcome to Wallis and Futuna!
Wallis and Futuna… faraway beauty
The name Wallis and Futuna is in truth rather an injustice. This French Overseas Territory is actually composed of three islands: Wallis, Futuna and the smallest, Alofi, It would appear that Alofi's size (at just 17 km2), its volcanic landscape and its population of just two (according to the latest census in 2013) make it an ideal candidate for administrative oversight. So, let's make our way to the islands of Wallis and Futuna, a traditional kingdom in Polynesia, neighbouring Fiji (1800 km away) and New Caledonia (2800 km away), in the heart of the South Pacific. This southern, isolated land, surrounded by coral reefs and cooled by the trade winds, turns to Europe once a year…when the time comes to elect Miss France.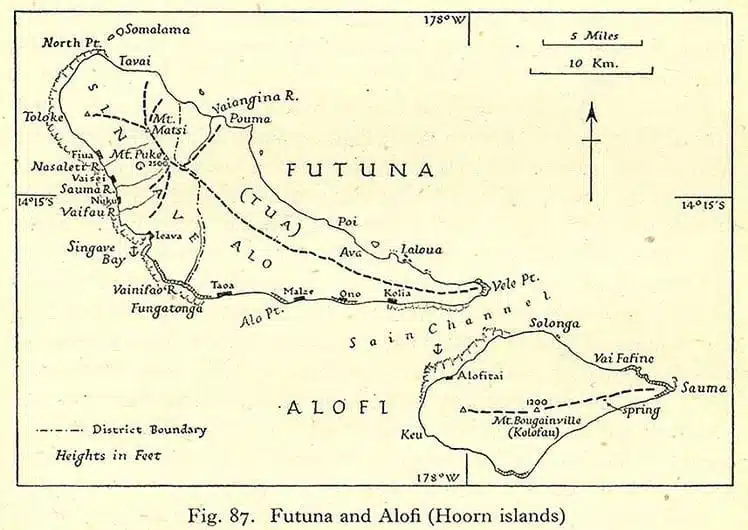 A little Gallic village
When, in 1767, Captain Samuel Wallis moored near the largest of the three islands, its inhabitants knew it by the name of Uvea. Despite his plans, the British sailor and explorer never set foot on the island. The reason? The island's inhabitants were fiercely hostile and saw his arrival as a foreign invasion to be stopped as soon as possible. Wallis' intention had in fact only been to learn about local customs as he had done during his last stop on King George III Island… aka Tahiti. However, this humiliation didn't stop him giving the island his own name.
Having driven the invader away from the atoll, the islanders were ruled over by Tonga until the mid-19th century when Marist missionaries arrived to convert them to Catholicism. Ever faithful to their traditions, the people of Uvea were somewhat resistant to the idea. Even though the region has been a French protectorate since 1888, it enjoys a status which recognises the traditional chiefdoms as well as the Catholic religion. In short, this is France's most unique overseas territory.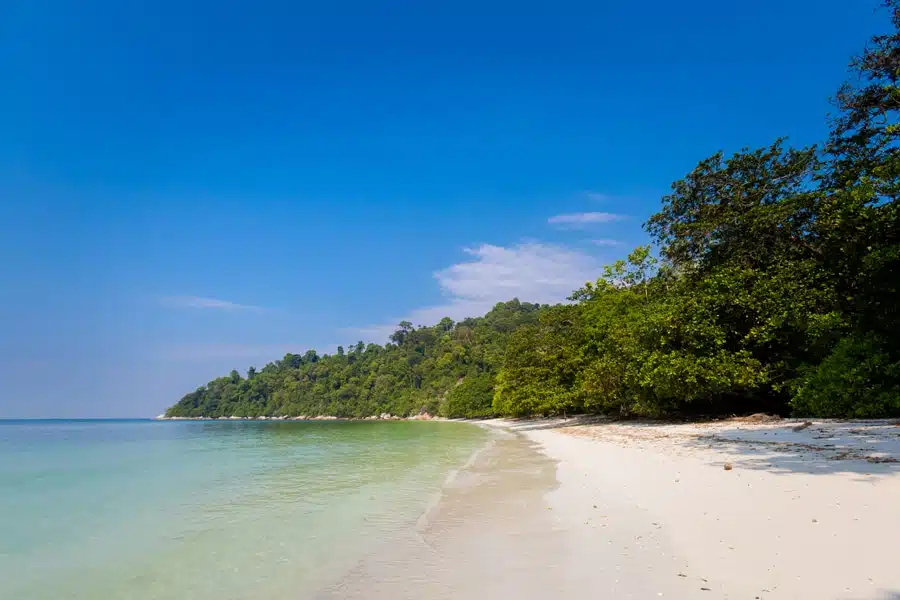 A unique culture
This obstinate resolve to remain true to itself means that Wallis and Futuna are today among the most authentically Polynesian. of all the South Pacific islands. According to many anthropologists, this is because its inhabitants have been able to maintain customs which have gradually disappeared elsewhere under Western influence. They have managed to keep their culture alive throughout the ages, despite all the upheavals of history, but without separatism or living in the past.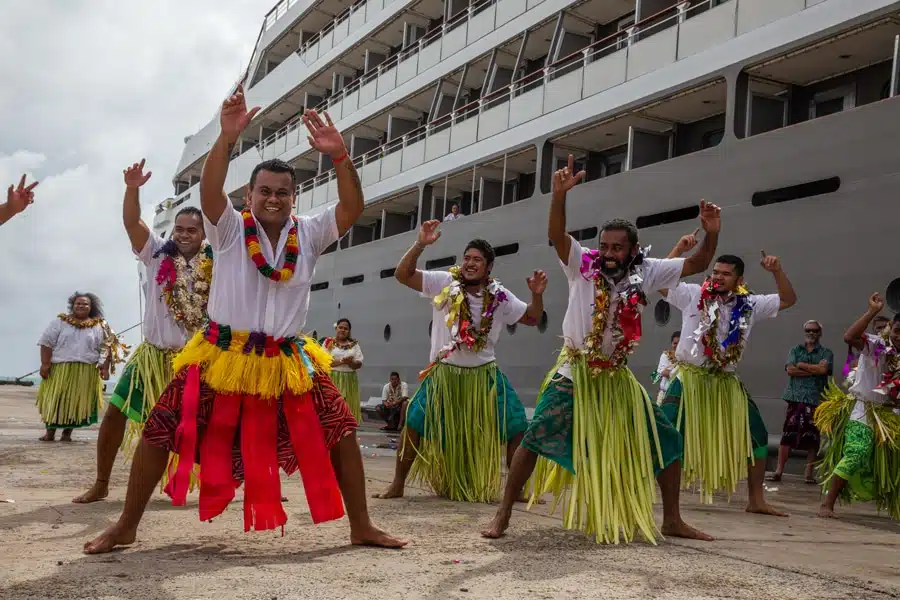 Today, the archipelago remains true to its ancestral heritage and history, as can be seen from the continued practice of kato'aga. These secular ceremonies, which involve offerings to the King and to the entire chiefdom are rituals firmly rooted in the local culture and a major part of everyday life to the extent that they are included in the celebrations of religious holidays such as Christmas or national ones such as Bastille Day. Although it is still little known to the rest of the world (because of the islands' extreme isolation), Wallisian culture is rich in traditional music, ritual dances, poetry, simple handicrafts (using wood, coconut, shells and tutu, a vegetable fibre) as well as pictorial art. The islands are a kind of oceanic encyclopaedia, conserving and nourishing whole swathes of Polynesian identity.
Here, "where the Earth tilts on its axis", you'll find so much that is rare and special. In the footsteps of the great explorers, there still remains so much that is unknown. Let curiosity be your guide.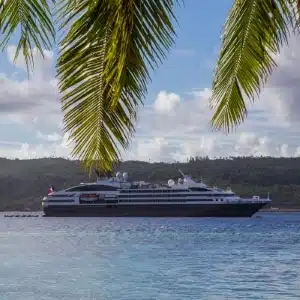 Escape from it all in Wallis and Futuna, whose flag is flown by the PONANT fleet, and see life anew with its idyllic beaches and its fascinating cultural experiences.