An unspoilt jewel in the heart of the Pacific
At the southern tip of Grande Terre in New Caledonia, the Great South Lagoon is one of six that were named UNESCO World Heritage Sites in 2008 because of their incredible biodiversity. Seen from above, it forms a crescent shape with two distinct parts: the East part and the South corner. You can also see the lively sea bed for which it is known. But to understand the true extent of these natural treasures, you have to get closer. Here, we explore these marine marvels just a few dozen miles from Nouméa in more detail. 
The coral paradise
The lagoons of New Caledonia are mainly famous because they offer divers an endless playground. The six marine zones created by these lagoons cover over 40,000 square kilometres and are home to the second biggest coral barrier in the world, which is 1,600 kilometres long. While only 1.5% of the world's coral reefs remain unspoilt, a third are in this area. Unlike the Great Barrier Reef in Australia or the huge reef in Hawaii, it hasn't been affected by coral bleaching. This means that today over 400 coral species carpet the area, colouring in the Caledonian sea bed.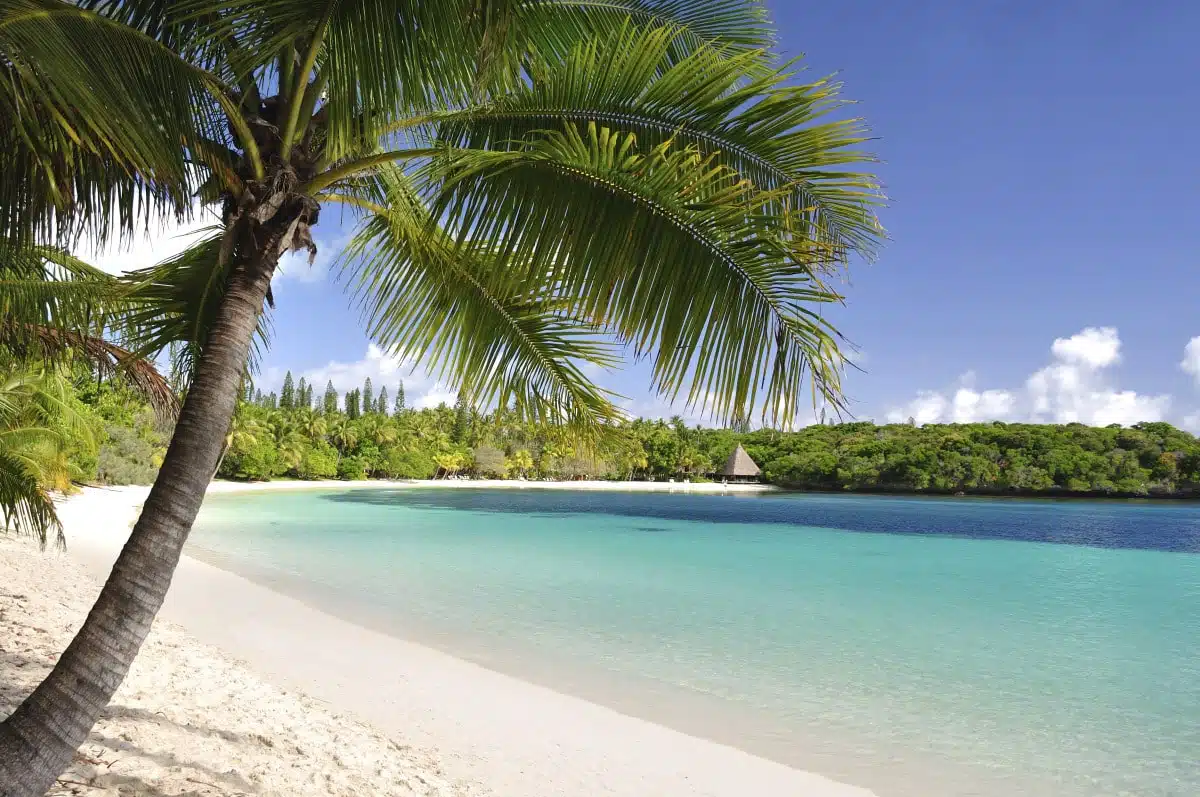 Iconic species
With the lagoons becoming UNESCO sites, the New Caledonian government created the Natural Park of the Coral Sea. Covering an area bigger than mainland France, it is one of the largest in the world. With species thus protected, many have been able to live here happily and be studied, such as sea turtles. The most common species in the Caledonian lagoon, the green turtle is a sacred symbol for the Kanaks. The dugong, or sea cow, is also an original animal to encounter. This close cousin of the manatee is the only herbivorous marine mammal. The Great South Lagoon is also home to a species of shark that has never been seen anywhere else.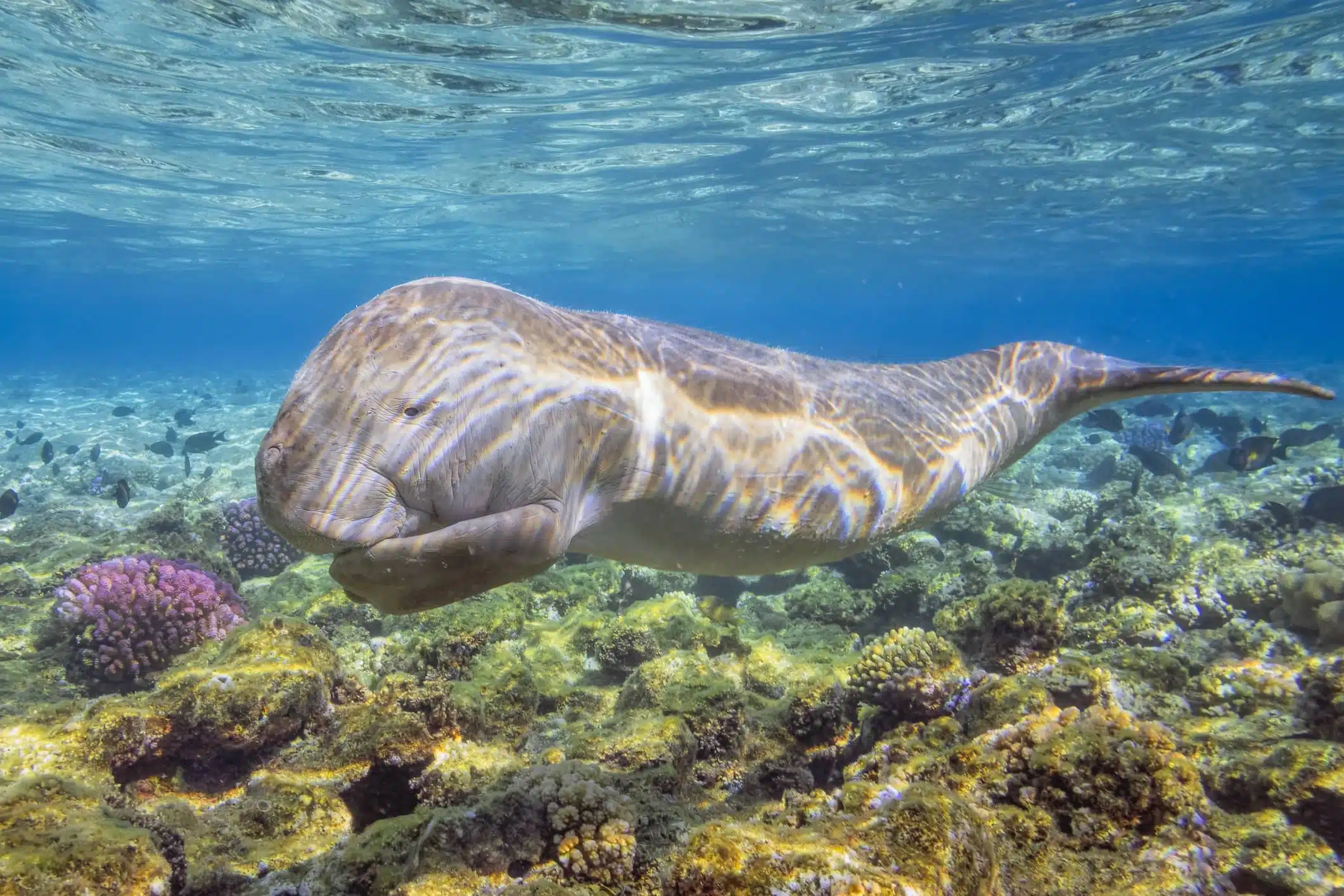 Whales and dolphins take pride of place
Whales and dolphins are the stars of this area. Pods of playing dolphins can swim alongside ships. Sometimes, humpback whales show up too. Attracted by the cool waters (22°C) in the Great South Lagoon, they find this the ideal environment for their breeding season. The population has been increasing constantly since 2005.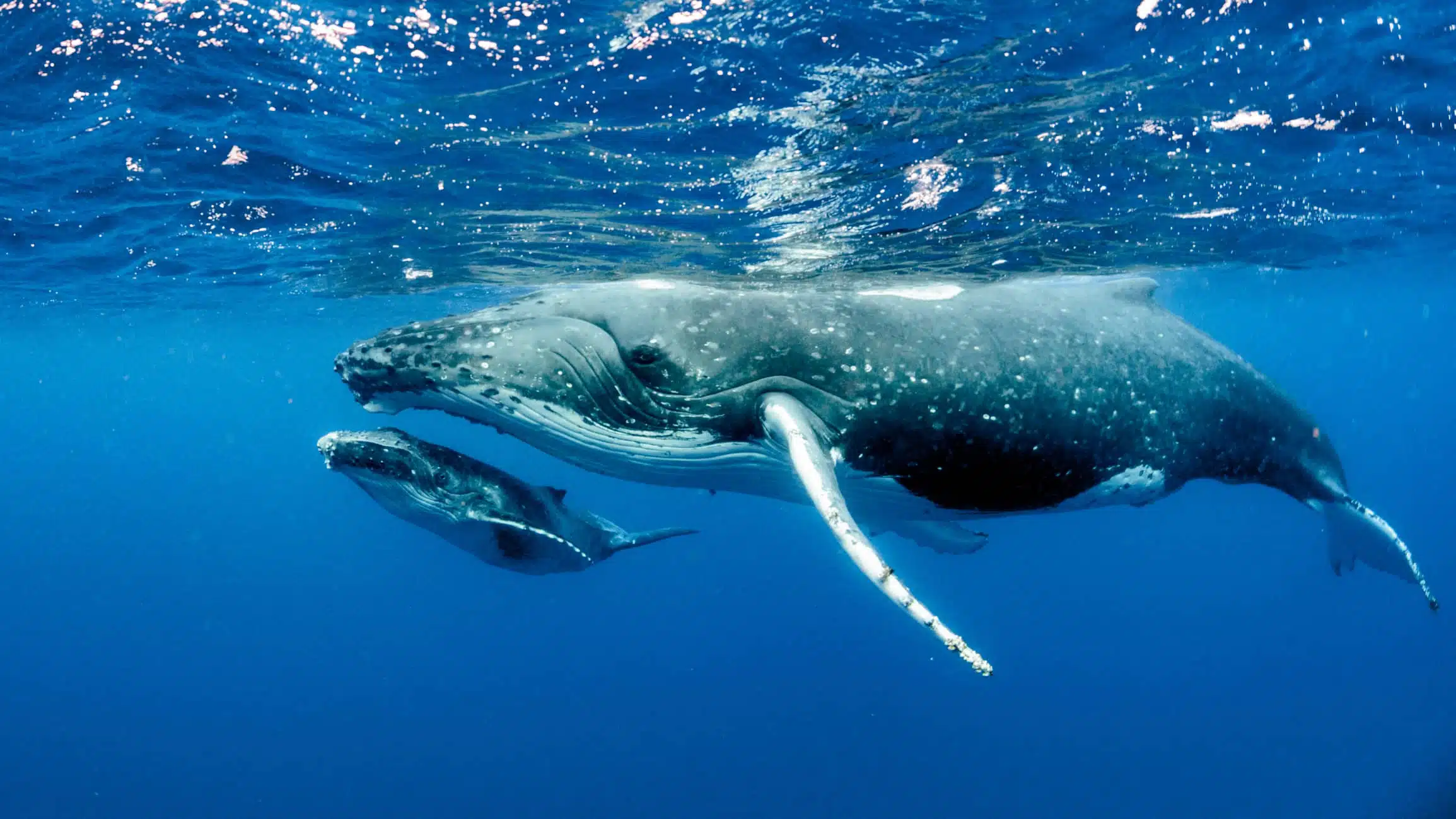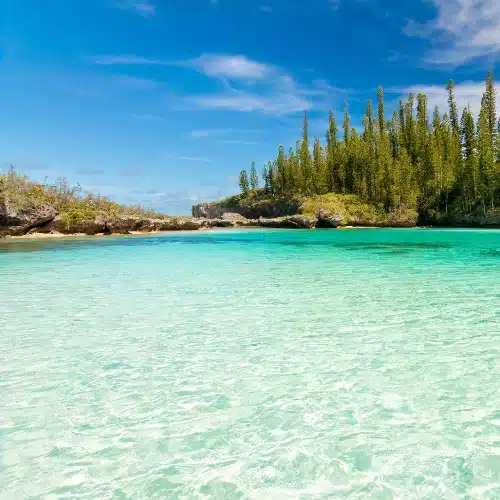 Explore the treasures of Oceania on a unique expedition cruise with PONANT