Pure escapism for two, far from the beaten track
Calling all globetrotters: are you looking to take the road less travelled with your soulmate? Here are eight original and heart-stopping destinations to explore together! From the Caribbean to the Poles, each of our picks is something truly out of the ordinary… Don't miss out!
Diving for couples in Belize
Belize, well-known for the marvels of its landscape, such as the Mayan cities of Altún Ha, Cahal Pech and Xunantunich, is also brimming with marine treasures, making the diving here totally irresistible. The Great Blue Hole, the region's most famous underwater sinkhole measuring 300 metres wide and 120 metres deep, is located off the Belize coast. It has long been an object of fascination amongst braver divers.
This bewitching circle, intense blue in colour, is an environment teeming with life to explore: turtles, brightly coloured fish and other sea creatures such as the nurse sharks that swim freely amongst the corals in these waters explored by Jacques Cousteau. In 1971, this legendary naval officer ventured into the depths of the Great Blue Hole which he described as one of the ten best diving spots in the world!
In pursuit of the Northern Lights in Alaska
The "Last Frontier" is less than two and a half miles away from Russia, and full of otherworldly landscapes. Alaska is a place where you can truly escape "into the wild" as Sean Penn did in the film.
The region counts no less than 17 national parks, home to a stunning natural diversity. Rugged mountain ranges loom over the horizon and their reflections play on the clear waters of round glacial lakes.
Alaska has an astonishing wealth of wildlife including the bald eagle, the US national emblem, reindeer and bears. It is also perfect for a romantic getaway in search of the celestial dance that is the Aurora Borealis. It is most often seen during the autumn, when the meteorological conditions are most favourable. But from August onwards, you might be lucky enough to catch the first glimpse of the season of this spectacular light show.
The marvels of Mozambique
Dubbed "Little Qatar" because of its gas reserves, Mozambique first and foremost, a destination to share with your soulmate. Soul is something that Mozambique has in abundance and the Quirimbas Archipelago is the perfect place to find it. A sublime and subtle blend of nature and culture, this archipelago has a unique history that spans five centuries and brings together Swahili, Arab, Indian and even European traditions. Mozambique also enjoys miles of immaculate white sandy beaches such as those in Ponta Mamoli or on the coral islands of the Bazaruto archipelago. Enter into a world of tranquillity…
Ouarzazate and Chefchaouen… The Pearls of Morocco
Ouarzazate, a city of charm and romance, could just be the perfect spot for lovers . The orange-tinged light of the High Atlas floods into the bustling kasbahs, the typical Berber citadels with their adobe walls, and souks overflowing with spices, dmulticoloured fabrics and ironwork. The town is rich in culture. The region of Ouarzazate is well-known as a backdrop for films, and for good reason. A visit is an opportunity to explore the locations showcased on the golden screen, in films such as Babel and Gladiator, or in series such as Game of Thrones.
And to get even more out of your getaway, step inside the blue walls of the village of Chefchaouen, in the Rif Mountains. Here, houses, trees and shops create a canvas of blue which stretches as far as the eye can see. In springtime, carpets of flowers add the finishing touch to this stunning array of colours!
A romantic Turkish escape, away from the tourist trail
We all too often think of Turkey as being all about Istanbul. This is, however, a country with a plethora of magical destinations. Gear up for a getaway in Cappadocia. In Cappadocia, culture and nature abound. On foot or by hot air balloon, you'll discover the Gümüşler Monastery, ancient troglodyte villages , as well as the Saruhan Caravanserai, with its backdrop of volcanic rocks and red and pink valleys – a scene of unbelievable beauty. Love Valley with its great natural rocky columns, known as "fairy chimneys" is also well worth the trip!
A romantic getaway in Ispahan, Iran's great garden city
Set your course for Ispahan less than 200 miles from Tehran, where you're guaranteed to make memories that will last a lifetime. Known for its buildings from the Safavid era, which lasted from the 16th to the 18th centuries, such as the Shah Mosque, the Sheikh Lotfollah Mosque and the Ali Qapu Palace, the riches of Ispahan are also on display at the Grand Bazaar where the stalls are laden with local specialities: Persian carpets, dried fruits, Rafsanjan pistachios and, of course, saffron ! Your chance to take a piece of this unmissable city away with you.
Antarctica: land of legend and fantasy
Remote and extreme – perfect for quenching a thirst for adventure ! Lovers of distant lands and solitude for two will jump at the chance to explore Antarctica.
An uninhabited wilderness, Antarctica is the place to immerse yourself in nature at its purest and most unique. This territory is home to an unparalleled biodiversity and distinctive wildlife Colonies: dcolonies of emperor penguins, elephant seals, eared seals, albatrosses, sea lions, gentoo penguins, humpback whales and more. Your chance for an unforgettable odyssey to the heart of the Furious Fifties!
The hidden treasures of Cambodia and Myanmar
Cambodia, Myanmar… All you need to do is set foot in these countries to chance upon oases of beauty, far from the crowds of tourists. A journey to the heart of Cambodia is not complete without a visit to the city of Siem Reap. Although often passed over by those heading to the temples of Angkor a few miles away, this city is a gateway to Cambodian culture. The mysteries of the Khmer civilisation are treasured here! What's more, Siem Reap is surrounded by a breathtaking jungle in which nestles Tonlé Sap Lake, one of the region's unmissable sights.
For an insight into traditional Myanmar, visit the city of Monywa home to Thanboddhay Pagoda, an immense structure containing more than 582,000 Buddhas, or Mandalay and its Water Festival, where, every April, locals throw themselves into the water as a cleansing ritual to welcome in the new year; both are well worth a trip. It is also possible to take an excursion to the summit of Mount Popa. This volcano in the heart of the country is 1,518 metres high and offers an unbelievable view across the Burmese landscape. It is considered as a refuge of the country's 37 great nats (spirits) and is a popular pilgrimage site.
Just a few hours away by plane, or at the ends of the Earth, these marvellous destinations are waiting to unveil their charms and touch the hearts of lovers.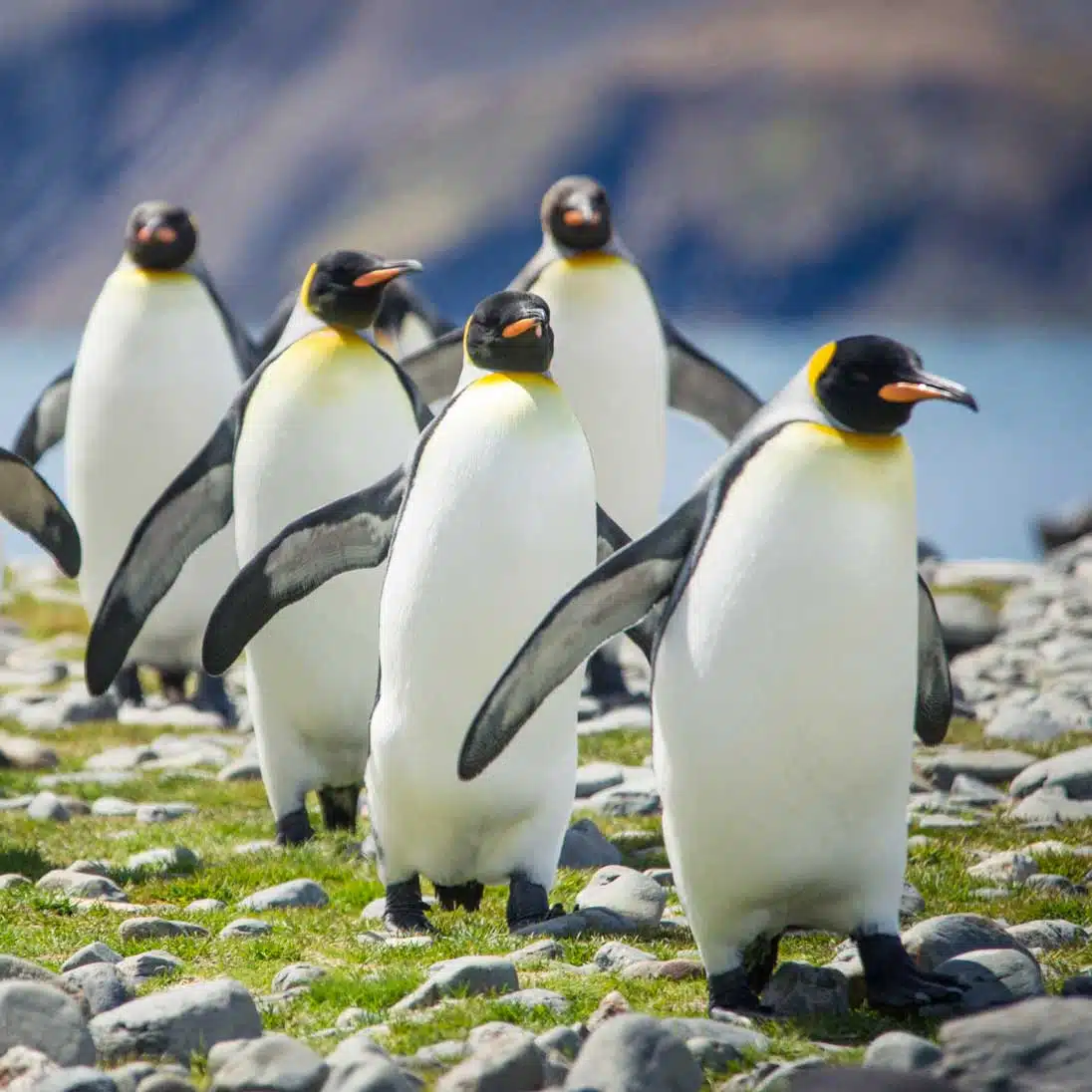 Alaska, Antarctica, Asia… discover new worlds with PONANT.