The Emerald Isle's two crown jewels
The Irish will set you straight: Ireland most definitely has two capitals. Dublin, the Republic's capital, and Cork, the island's 'true' capital according to locals. But all joking aside, both cities well and truly see themselves as the guardians of Erin's isle. Taking in history, ancient tradition, the warmest of welcomes and a cosy, friendly atmosphere, Escales whisks you away for a trip to these two vibrant cities.
On one side lies Dublin, with all the effervescence of a major capital city, the bustling eastern gateway to the Republic of Ireland. On the other is Cork, peaceful yet untameable, the epicentre of the eponymous 'rebel county' led by revolutionary leader Michael Collins. A river runs through both: the Liffey in Dublin and the Lee in Cork. Each straddling the banks of their respective estuaries, these two port towns brimming with personality are both clamouring for the title of Ireland's 'true' capital.
Culture for all
It's hard to decide between Dublin and Cork when it comes to culture: both cities boast a jam-packed line-up of things to see and do, from the moment you step foot in their maze of narrow winding streets lined with Georgian or Victorian terraces.
Dublin has its castle, its General Post Office, its Saint Patrick's cathedral and Christ Church, while Cork is home to Fort Elizabeth, Blackrock Castle, Saint Fin Barre's Cathedral and Saint Anne's church. Both cities have historical prisons that are well worth a visit, from Kilmainham in Dublin to Cork City prison – two powerful reminders of the darker chapters in Irish history. Dublin is also home to the prestigious Trinity College and its Old Library, which houses no fewer than 250,000 ancient books. Among them is the Book of Kells, a spectacular illuminated 9th century manuscript, and a masterpiece of the Irish Christian tradition. In Cork, venture beyond the city walls to explore the charming port towns of Cobh and Kinsale, or the village of Blarney and its formidable medieval bastion.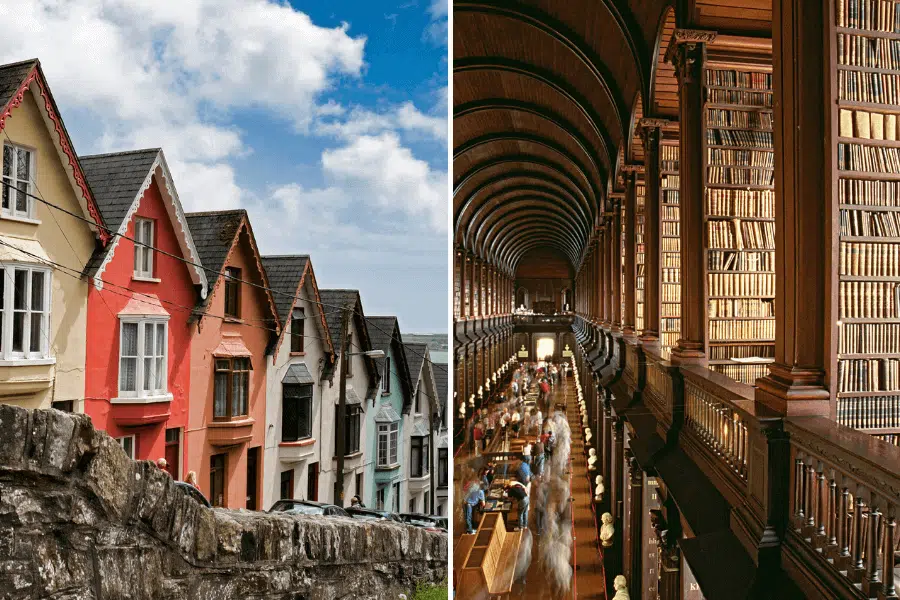 Finally, another of the cities' shared passions is sport, including rugby and football, but with a strong emphasis on Gaelic sports, too. Hurling, camogie and Gaelic football are all good excuses to come together with friends and family. In Dublin, you can also visit the historic home of Gaelic culture with a trip to Croke Park.
Green, green, and yet more green!
One country that has been going green since time immemorial is Ireland, and this luscious natural heritage is felt in its city centres, too. As the bigger of the two, Dublin naturally offers the most greenery, from the sweeping Phoenix Park (twice the size of New York's Central Park!) to the Victorian St Stephen's Green, one of the city centre's best-loved attractions. The lesser-known Iveagh Gardens are just as lovely, with their lawns, fountains and waterfalls.
But Cork has just as much to offer, with its tree-lined Bishop Lucey Park and the gorgeous Fitzgerald Park, which is the city's biggest park offering a pleasant stroll along the banks of the Lee. This haven of peace is a firm favourite with walkers, joggers and students from University College Cork.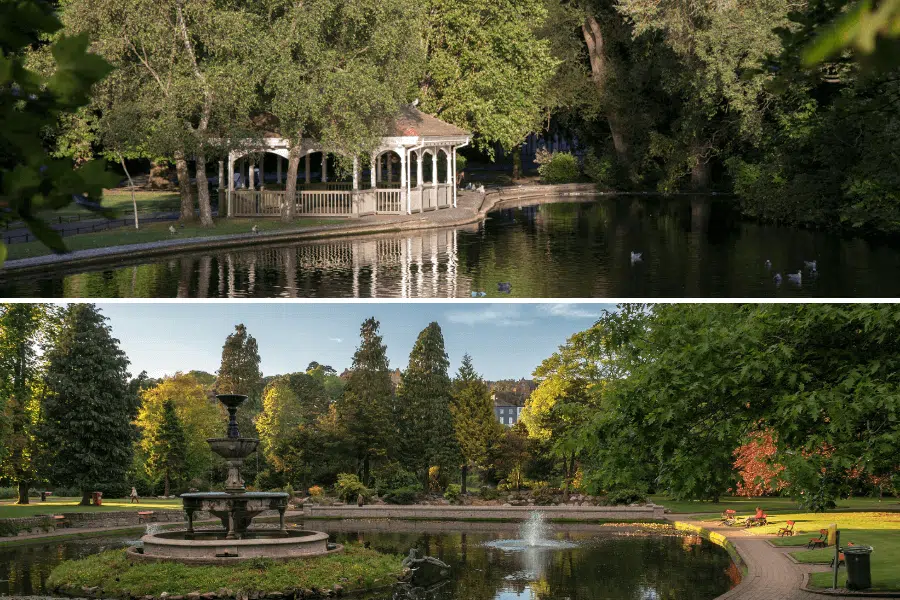 Raise a glass or two!
You'll find more than just rivers flowing through the heart of Dublin and Cork. Stout, a thick, dark beer with a creamy white head, is everywhere you look here, served on tap in both cities' countless pubs, from Dublin's iconic Temple Bar to Cork's local Franciscan Well brewery.
Dublin remains Guinness's unrivalled spiritual home – you can't leave town without visiting the Guinness Storehouse, a museum entirely devoted to the history of the black stuff – but Cork has its home-grown Murphy's and Beamish mild stouts that are just as refreshing as their Dublin counterpart. Fans of triple distillation can get to grips with all there is to know about Irish whiskey at the Old Jameson Distillery in Dublin, or the Middleton Distillery within striking distance of Cork.
Mouth-watering dishes, from old favourites to local specialities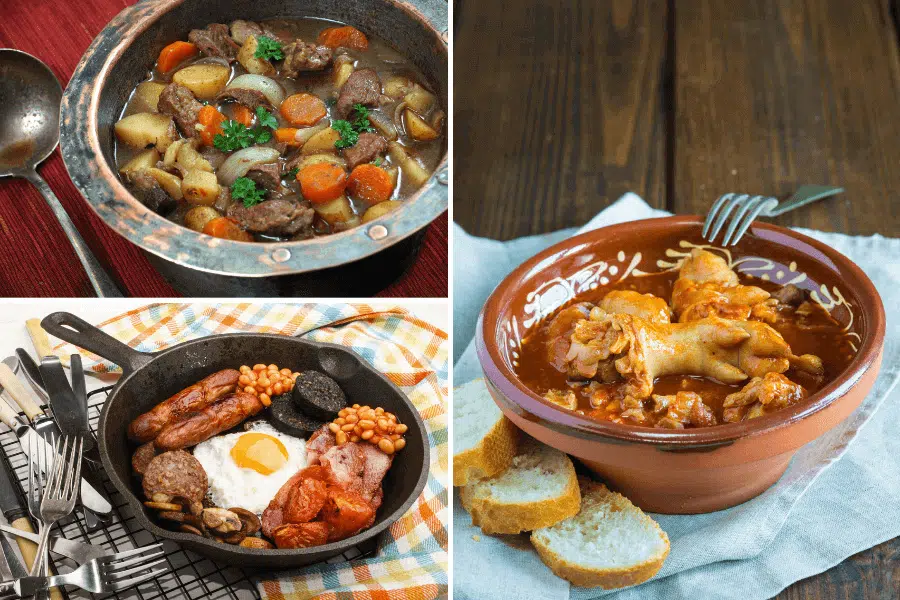 Set aside any preconceptions you may have. The food in Ireland is good. In fact, it's very good! In both Dublin and Cork, you can expect to find unbeatable classics such as fish and chips, bacon and cabbage, Irish stew and Irish fry (the local take on the full English breakfast, complete with baked beans, sausages, bacon, potato waffles and toast). When in the capital, follow Dublin girl Molly Malone's advice and savour some mussels and cockles. You can also try coddle, a stew-like dish with sausages, bacon, potatoes and onions, which is a real winter classic in Dublin.
Cork, meanwhile, favours drisheen or black pudding, Durrus cheese, and the intriguing crubeens (boiled pigs' feet that are then battered and fried). It is also renowned for the quality of its produce and cuisine, and is home to the English Market, a veritable institution in its own right, founded in 1788 and now a foodie's paradise.
Whether you go for the eastern vibrancy of Dublin or the chilled southern atmosphere of Cork, we can promise you one thing: you won't want to leave. Once Erin has you in her grip, your heart is hers forever more… As the saying goes, "you visit once for Ireland, and you come back for the Irish". Don't say we didn't warn you!
Dublin: head to the busting pedestrianised Grafton Street
Cork: hit the winding Patrick's Street, known as 'Pana' to the locals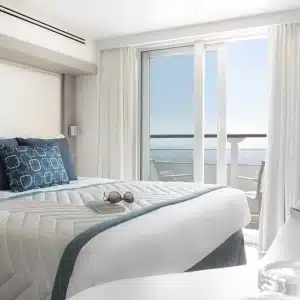 Explore Ireland's legendary hills and valleys on a luxury cruise.