This Mediterranean cruise was Fabrice's very first cruise. And while every day brought its share of surprises, the penultimate day was particularly special: a stopover in the Bay of Kotor in Montenegro.
Surprise!
While Fabrice and his partner had been planning a trip to explore the Mediterranean for some time, the young man didn't expect to sail aboard a PONANT ship, but his partner treated him for his birthday. They headed to Athens to set off on a cruise to explore the Mediterranean islands. 
The couple were charmed by the attentive crew and the quality of service on board. Each day, life at sea got more relaxing. Mélissa and Fabrice did not plan their stopovers, wanting to do what they fancied each day and enjoying being surprised every morning by a new panorama. Kotor in Montenegro was the highlight of their cruise!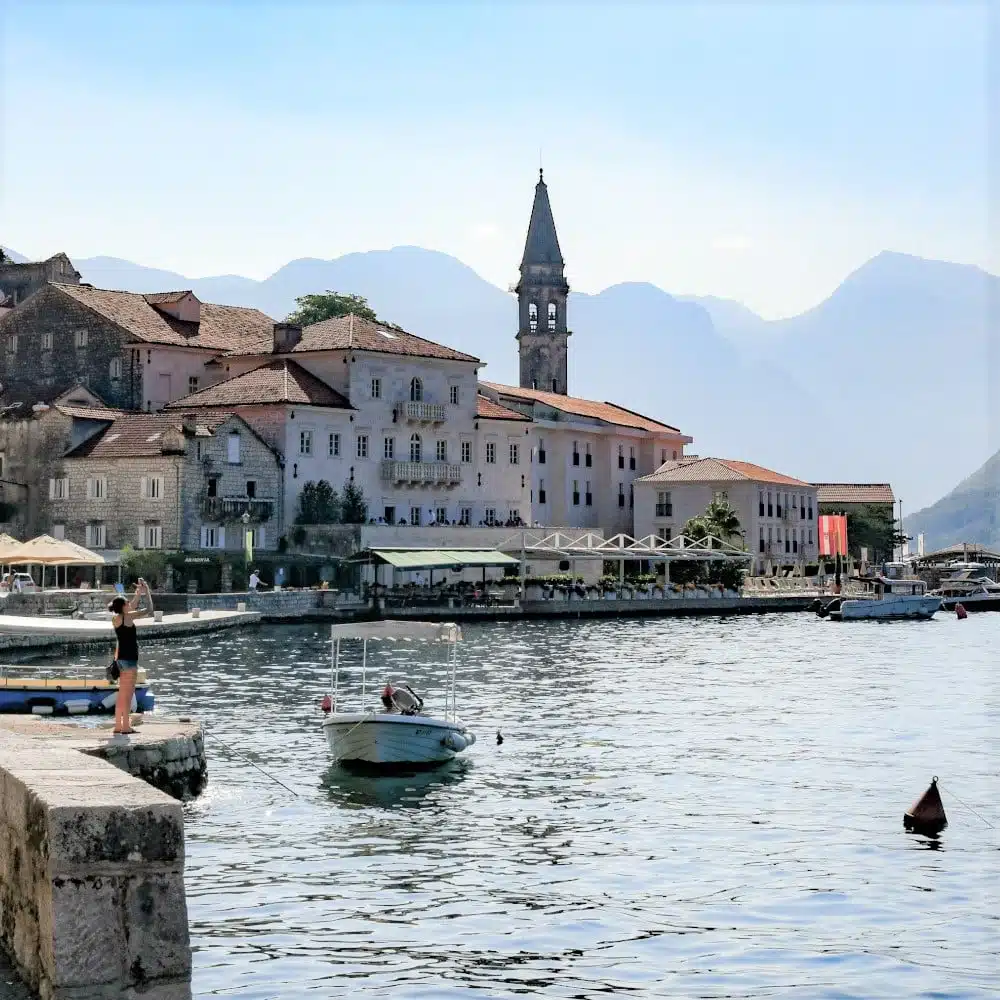 The Bay of Kotor, home to Montenegrin splendours
That morning, they got up early to have a front-row seat to watch the sunrise from the observation lounge at the front of the ship. Little by little, the Bay of Kotor emerged in its full glory – the details of the landscape becoming clearer while the colours of the day changed the palette of the emerging picture. The rest of the day was an enchanted interlude. They strolled through the medieval city, climbed up to the wall, discovered the bay and more during an exhilarating, jam-packed day! The evening on board was also unforgettable as it was the traditional farewell party, and Fabrice tells us all about it.
Feeling on top of the world!
After Kotor and the beauty of the coasts of Montenegro, the magic continued for the couple in Venice, where they ended their cruise, and well after their return to France as Fabrice tells us! 
One thing is certain: Mélissa and Fabrice enjoyed the slow yet intense pace of the cruise. This mode of travel allowed them to immerse themselves in the spirit of the places and the legends that shaped them.
Photo credits: © Studio PONANT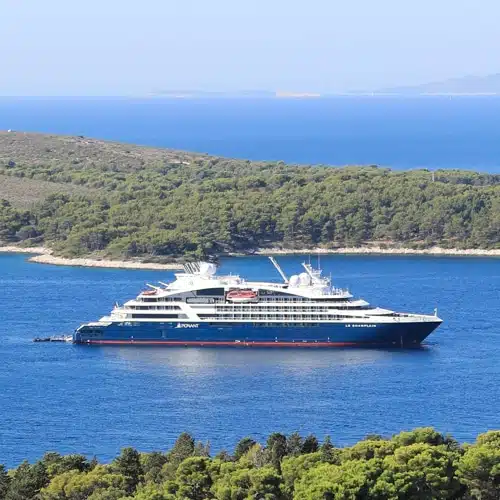 Embark on an odyssey in the Mediterranean