Fruit of the mind and body
Travellers setting out on a cruise to Mexico know that they are venturing into Maya lands. Even though the Maya civilisation is still enigmatic in many respects, one thing is certain: if you're a chocolate lover, you certainly owe them a debt of gratitude for having worked out how to cultivate the cocoa plant.
Sacred chocolate
Thought of as a ritual drink, chocolate is considered sacred. The cocoa tree is therefore known as the 'cacahuaquchchtl', or 'tree of the Maya gods'. Maya peoples and travellers organised rituals in his honour to gain his protection while they were away from home. Cocoa is also an important feature in some important life milestones linked to Maya rituals. Notably, it's consumed during initiation rituals for young boys, and it accompanies the remains of the deceased.
Cocoa bean: a bartering tool with health benefits
For Maya people, cocoa beans are used as currency. We know, for example, that a rabbit costs 10 beans, an earthen pot between 12 and 25 beans. Cocoa is also used for its medicinal properties, Maya people realised its revitalising qualities, and they use it to reduce indigestion, coughs, burns, and even stomach aches. It is now well-known that cocoa is a source of antioxidants that provides energy. It helps to relieve pressure and anxiety, strengthens muscles and bones, stimulates and protects the liver and gallbladder, and facilitates digestion and blood circulation.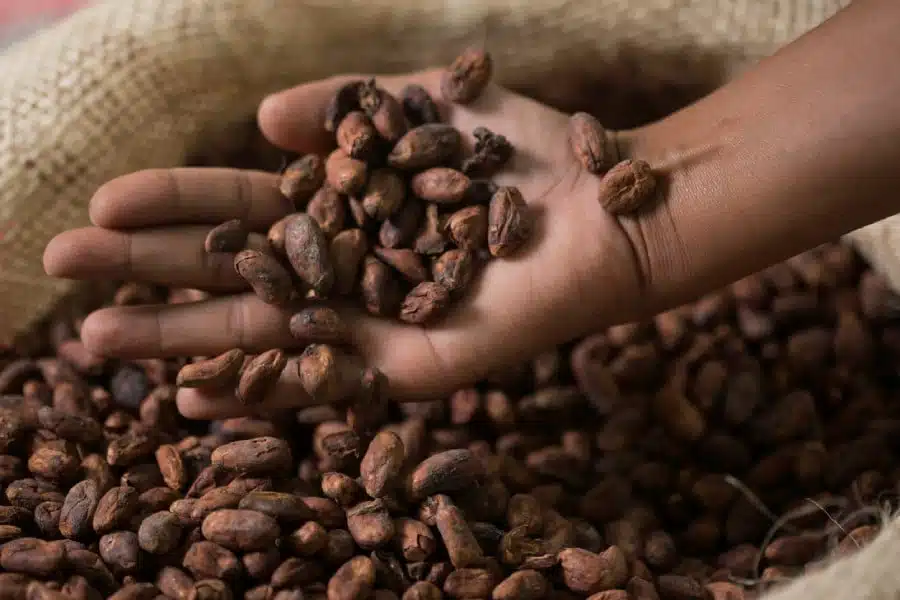 A preserved ancestral crop
Even today, the cocoa pods of Central America continue to make cocoa growers proud and travellers happy, from Mexico to Panama. This is where the best beans in the world are grown! Like the white Criollo beans, from the "prince of cocoa trees". These were discovered by the Spanish conquistadors in the 16th century and produce the finest and most aromatic cocoa.
In Tikul, in Yucatán State, Mexico, efforts are being made to protect the ancestral but fragile Criollo tree on a nearly 300-hectare plantation. Visitors can discover the history of cocoa and local Maya culture at the eco-museum. And the cocoa haciendas are also open to visitors in Tabasco State. Hacienda de la Luz is one of the country's most important. MUCHO, Mexico's chocolate museum, is also well worth a visit, celebrating the precious treat in all its forms. It is more than just a museum; it is a chocolate academy where workshops, classes and tasting sessions are held to honour and share the history and secrets of this ancestral crop.
Unlike coffee, which was late to be imported into Central America, cocoa had been growing there since the 2nd century BC.
In Maya culture, kakaw is a reddish beverage made directly from the beans and consumed cold. It's mixed with water, honey, cinnamon, corn flour and chili.
Photos credits : © Istock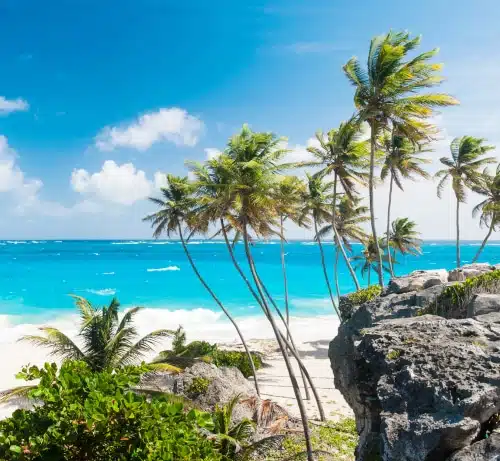 A Maya civilisation, a colonial past and natural riches, Central America has plenty of captivating treasures in store!