Things to do in Dubai in a day: our selection of hidden gems
8 amStop by the fish market in the UAE's largest city
This is when Dubai's trawlers return from the ocean, making it the ideal time to head out to the Deira fish market. Here, the city's chefs come to source their produce, constituting a colourful crowd that throng dozens of stalls heaped with fresh fish. From tuna to grouper, sea bream to cobia, it's one big spectacle imbued with the scent of the sea.
10 amGold and spices in the souks of Dubai
The Deira district is also home to the legendary Gold Souk, an institution in Dubai that dates back several decades. Here, you can marvel at the succession of jewellery stores, each more dazzling than the last, where spectacular adornments literally hang from the ceilings. If your eyes start to tire from all that brilliance, head for the nearby Spice Souk to admire pyramids of turmeric, saffron and dates. Intoxicating!
12 noonLose yourself in the tiny streets of the historic district
Cross the Creek by boat, then head to Al Bastakiya, a district built in the late 19th century that constitutes the historic heart of Dubai. Enjoy strolling along the narrow streets, taking in the high façades of the sand-coloured houses. The district also has a number of friendly restaurants.
3 pmA little bit of history
No day in Dubai would be complete without a visit to the Dubai Museum, an institution dedicated to the history of the city that is housed in Al Fahidi Fort, an 18th-century military building. Here, you will get a glimpse of the city-state's past and its relationship with its neighbours, as well as an appreciation of the huge gulf that now separates the modest fishing village of the 20th century and the megalopolis that we know today.
5 pmStroll along the water
It's time to head back up the river to explore Al Seef, a lovely district that combines the old and the new to beautiful effect. Its vast waterfront promenade lined with parks and cafés is particularly popular, and perfect for stopping to savour a traditional green tea.
The world's tallest tower. A ski slope in the desert. A host of artificial islands. In Dubai, flamboyancy is the norm. But the emirate is also home to a number of small, more intimate districts that will delight those on a quest for authenticity. Make the most of your day in Dubai and explore the unspoilt areas of a city-state that, despite everything, still respects its past. 
If you (still) wish to sample the opulence of Dubai, don't forget to…
go to the top of the Burj Al Arab hotel, the world's highest tower
visit the snowy ski slope at Ski Dubai
take a trip to the marina to admire the yachts
Dubai is also a desert land. To explore this other aspect of the city, book a chauffeur-driven 4×4 and spend an afternoon, or even an evening, amidst the golden dunes. It will reconcile you to the beauty of silence…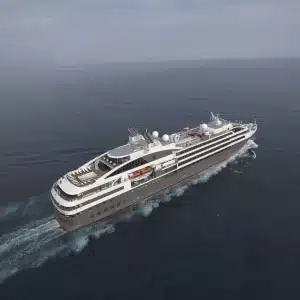 Explore the hidden treasures of fascinating Dubai…