Sharing in the good life in Dalmatia
The king of kings of the Dalmatian islands, Hvar stretches out languorously along the coast near Split, surrounded by the islands of Brac, Vis and Korcula. Come lose yourself during an intimate and authentic stopover on this cultural and natural wonder in the Adriatic Sea. Be intoxicated by the scents of pines and lavender, vines and olive trees.
Stari Grad: the ancient heart of Hvar and Croatia
Discover where it all began 2,400 years ago. Secluded in a deep bay in the northeast of the island, Stari Grad stands on the site of ancient Pharos, a Greek colony founded in 384 BC. It is the oldest city on the island and perhaps even in the country – when translated literally from Croatian, Stari Grad even means "old city". Get lost in the alleys of this beautiful and peaceful Dalmatian town. Then, cycle through its gates to explore the gentle slopes of Stari Grad Plain by bike. Paths and dry stone walls split this fertile plain into geometric parcels of vineyards and olive groves. The clever agricultural grid was designed by Greek settlers 24 centuries ago. Inherited from our ancient ancestors, this authentic landscape has remained virtually intact and is of universal cultural value. The plain is now a nature reserve and a UNESCO World Heritage Site. In these ancient lands, you'll have the chance to taste a few specialities flavoured with olive oil and paired with regional wines at an organic farm.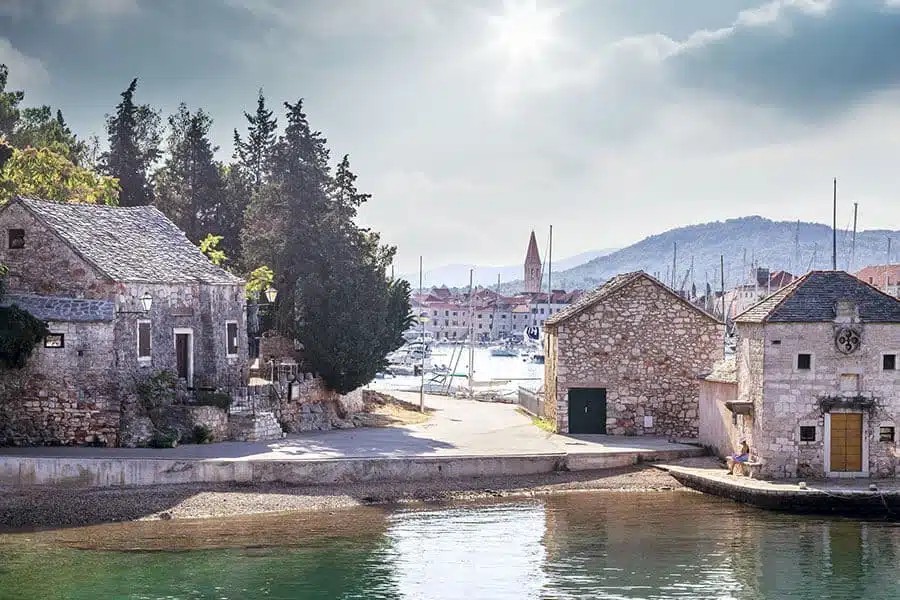 Velo Grablje and Brusje: hidden treasures
Head south along the road that rises inland towards the busy town of Hvar, stopping off at Velo Grablje and Brusje en route. These two charming little villages feature rows of stone houses lining narrow alleyways. The atmosphere here is more discreet, almost secretive. Practically deserted, these ethno-eco villages are now being renovated as part of a rural tourism development programme. In the 14th and 15th centuries, they were the lively hometowns of the island's farmers and shepherds. Olive and rosemary oils, honey and lavender were produced here. Hvar lavender continues to be celebrated in Velo Grablje every year in June with a festival. And while production has decreased significantly, magnificent lavender fields still stretch out in front of you as you leave the village of Brusje. It's the perfect place for a stroll with a Mediterranean vibe and views of the sea, the island of Brac and the mainland in the distance.
Klapa singing: the soul of Dalmatia
In Hvar or Stari Grad, it's not unusual to hear the harmonious melody of a klapa rising from a square or the hidden courtyard of a palace. This a cappella singing traces its roots to Croatian coastal church singing and is a totem of the musical identity of Dalmatia. The melodious tradition sees men (mostly) and women (increasingly) of all ages stand in a tight semicircle and merge their voices to praise love, life on the island, daily life and life in times gone by. Each city and village has its own choirs and songs. Beyond the pleasure of music, it is about the joy of sharing and conveying the soul of an entire region, which is why klapa singing features on UNESCO's Intangible Cultural Heritage Lists.
Hvar: bohemian chic
Famed for its nightlife, the city of Hvar is the go-to summer hotspot for revellers from all over the world. But you don't have to go far to discover its less wild and more relaxed side. For example, visit the huge Renaissance square paved with polished limestone and dominated by the Cathedral of St Stephen, the city's patron saint. Stroll along the old harbour's quays where fishing boats dance on the crystal-clear water as if levitating. Or head to the hilltop Spanish fortress at sunset to take in breathtaking views of the bay and the beating heart of the city below. If you have time, explore the idyllic Paklinski (or Pakleni) Islands by kayak or sailboat. Home to impressive marble-fronted buildings, Benedictine and Franciscan convents flanked by cypress trees and the oldest theatre in Europe, there's no denying that Hvar is one of the most beautiful towns in Croatia.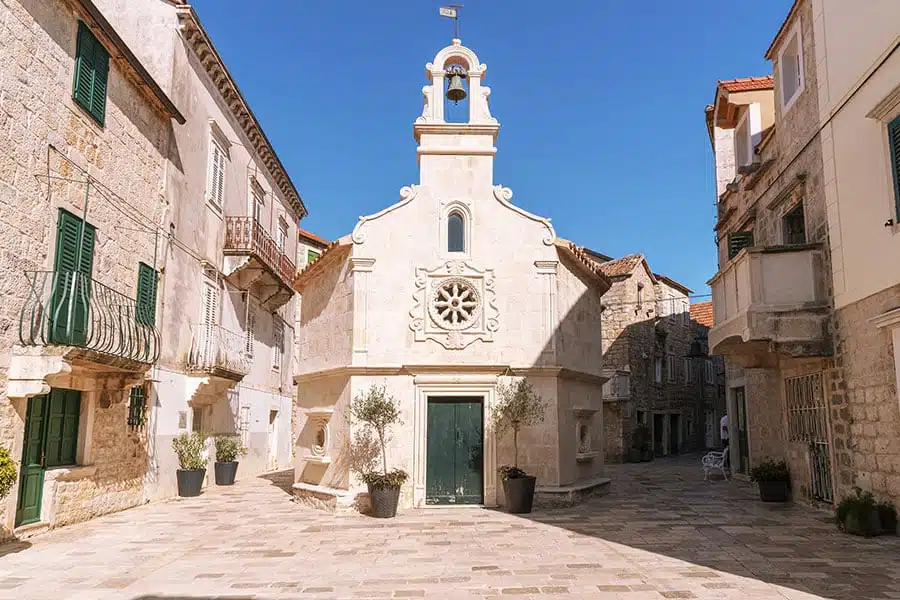 Fjaka: the Dalmatian art of living
Although dictionaries conflate fjaka – pronounced "fyaka" – with "laziness", all Dalmatians will tell you that you can't define fjaka; you live it. It's a philosophy. True fjaka masters will go so far as to describe an elevated state of mind and body that allows you to leave your material constraints, obligations and other concerns behind for a few hours. Suffice to say that fjaka isn't something you learn; it's something you experience: on the terrace, for example, facing the sea, sharing a traditional meal of octopus peka and a plate of pršut (Dalmatian ham) paired with a good glass of wine. Just know that you'll need a lot of practice to become a seasoned fjaka pro.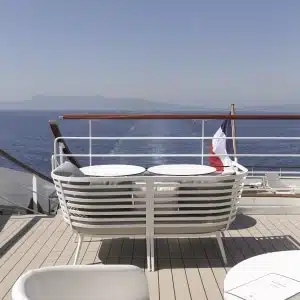 Enjoy the sweet life of the Mediterranean coastline
As you sail, uncover local flavours and authentic cultural experiences