Why don't you start drawing up a list of your New Year's travel resolutions?
What will 2019 hold for you? New horizons obviously, and surprising discoveries that can only be made when travelling. But before you can set off, you have to choose where to go! Here is a collection of our favourite trips and holiday destinations for 2019 to help you!
Micronesia
Dotted across a maritime area of 10 million km², 2,000 small islands with a total land area of just 3,200 km² make the aquatic region of Micronesia one of the largest in the world, covering nearly a quarter of the inhabited area of the Pacific Ocean. Before heading off, you'll have to squint at a map to spot this group of small atolls and islands, located between Japan, Hawaii and Papua New Guinea. Forget about a change of scenery; Micronesia is a completely different world that bears little resemblance to our daily lives. On some of the outlying islands, you encounter more manta rays than indigenous people. This idyllic Atlantis is split into four island states. From west to east, they are: Yap, Chuuk, Pohnpei and Kosrae Incidentally, Pohnpei is home to a sunken city that dates back eight centuries, while Chuuk lagoon offers some of the best wreck diving in the world and Palau, famous for its World Heritage listed Rock Islands is a paradise both above and underwater.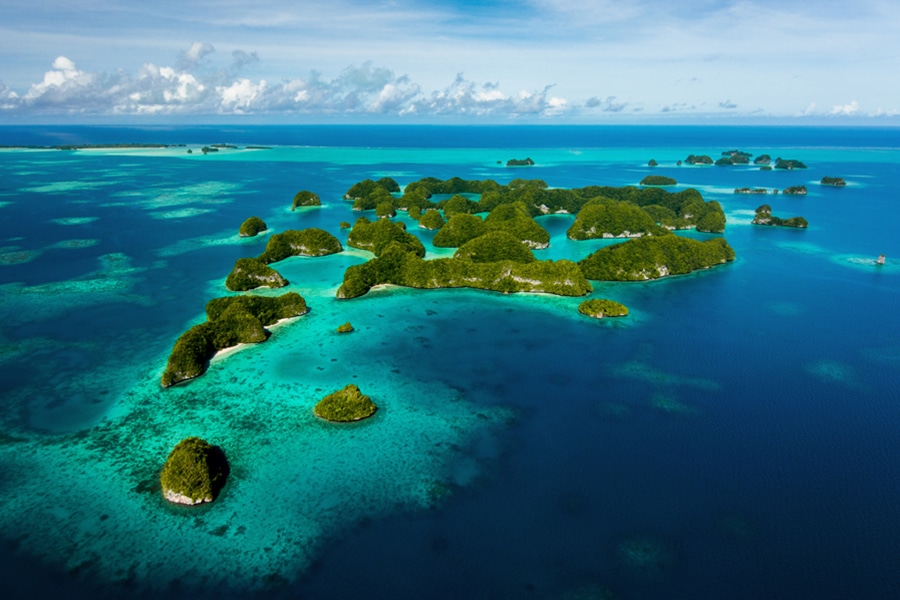 New Zealand Sub-Antarctic Islands
If you're in the "antipodes" then you're not just "a long way away"… You're also on one of the islands belonging to the archipelago of the same name! Listed as a UNESCO World Heritage Site, the Antipodes Islands – just like the Snares, Bounty Islands, Auckland Islands and Campbell Island – are part of the Sub-Antarctic Islands nestled between New Zealand and Antarctica. This southern group of islands has been uninhabited since 1995, when the weather station on Campbell Island was automated. So, under the bitter winds of the Southern latitudes, humanity takes a break, giving way to fauna and flora that are perfectly adapted to these harsh weather conditions. Sea lions, albatrosses and penguins govern these lands peacefully, watching over the exceptional biodiversity in the sea and sky.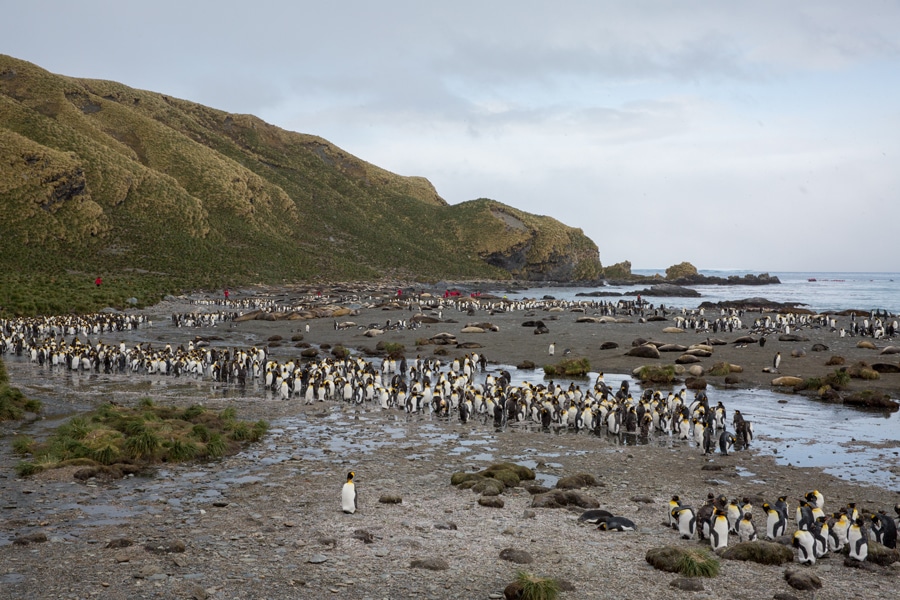 Penguin colony at Sandy Bay, Macquarie Island
Costa Rica
Set off to a country full of happy people!Costa Rica has actually been named the most sustainably happy country in the world by the Happy Planet Index. De quoi éclipser tous les autres prétendants au trône du bonheur et du respect écologique. Surprenant havre de douceur et de richesse environnementale, le Costa Rica seems to be a laboratory for what the society of the future should look like: a community whose main concerns are the environment, respect for all living things and everyone's wellbeing. From its volcanic peaks and fabulous secluded beaches to its lush forests and magnificent bays, the sense of awareness and goodwill permeating the country is almost tangible. Its inhabitants – nicknamed the Ticos – have embraced the notion of "coexistence" and apply it every day.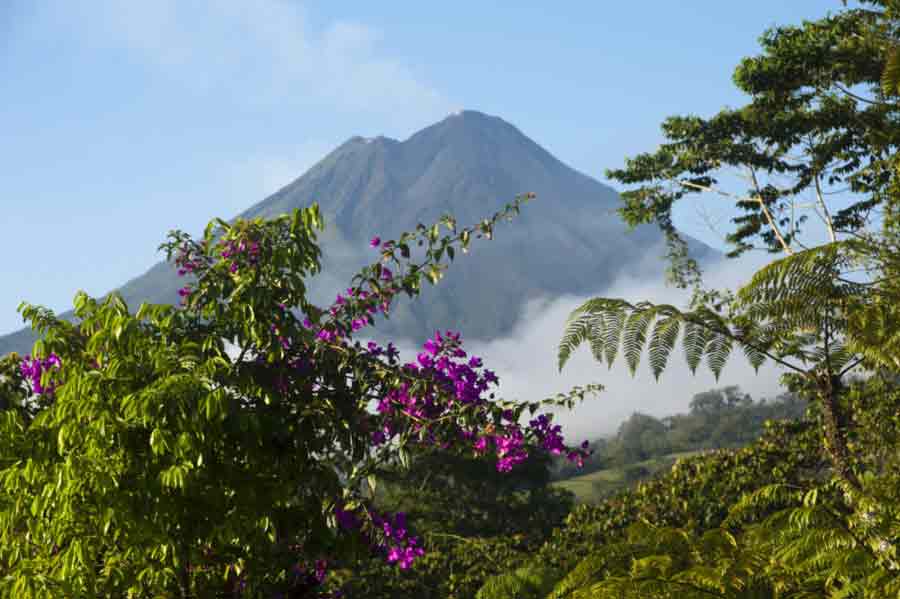 Arenal Volcano, Costa Rica
Sri Lanka
Like a phoenix rising from the ashes, this country has left the dark days of war and a tsunami firmly in its wake. The Sri Lanka of today is focused on beauty once again, and travellers today do well to heed the call. Sri Lanka has been welcoming the world into its midst for centuries, as a trading post for merchants and explorers. This tradition of openness and curiosity is what its inhabitants, who have so much to offer, still offer. Intoxicated by the scents of spices, travellers might think they are hallucinating when they cross paths with elephants. By following these animals, they will cross the emerald green paddy fields and tea plantations until they reach ancient cities swallowed by the jungle, where monkeys watch over temples and Buddha statues and the relaxed pace of the tropical days will eventually cause travellers to lose themselves in this exotic paradise.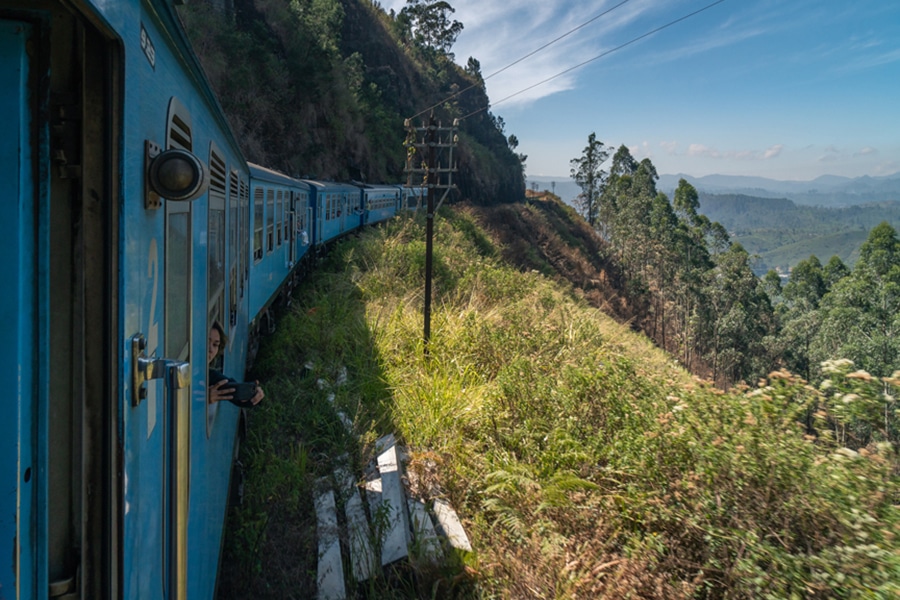 Train through the tea plantations, Sri Lanka
Fiji
If you want to escape for real, then Fiji is the place to go. Hidden behind its plural identity, 333 islands make up this archipelago which is one of the most eclectic in the world. Comprising small coral islands and volcanic mountains, diverse lands steeped in tradition emerge from its turquoise waters. Worthy of a postcard, the beaches compete for space with lush forests and deep mangrove swamps. Magnificent mountains stand tall on Viti Levu and the other main islands, crying rivers and waterfalls into the plunging valleys and remote villages. The entire history of the South Pacific and of British presence there permeates this destination full of contrasts, from sugar cane plantations to Indian temples and from the essentially Melanesian origins of its inhabitants to the Indian ethnic groups that have since joined the islands.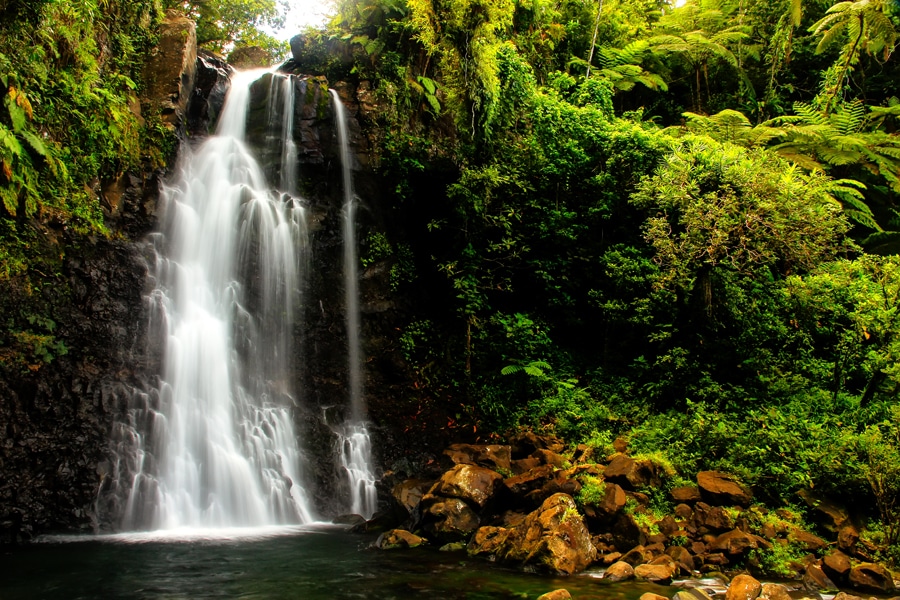 Tavoro Waterfalls on Taveuni Island, Fiji
Jordan
How about exploring Jordan – a country steeped in history – differently? On foot, for example! Inaugurated in 2017, the Jordan Trail is a 650 km long hiking trail that an experienced hiker could complete in 42 days… But there's nothing stopping you from taking your time! Few people walk it in its entirety, instead hiking sections that take around 5 days to complete. From Um Qais in the north to Aqaba in the south, it retraces former trading routes, offering travellers the chance to experience the rich diversity of this magnificent country. Its deserts, valleys and, it goes without saying, its historical sites (Petra and Wadi Rum) reveal their grandeur to awestruck hikers, who will dream about them at night in one of the many Bedouin camps. On the way, hikers walk beside the Dead Sea, ending up on the shores of the Red Sea.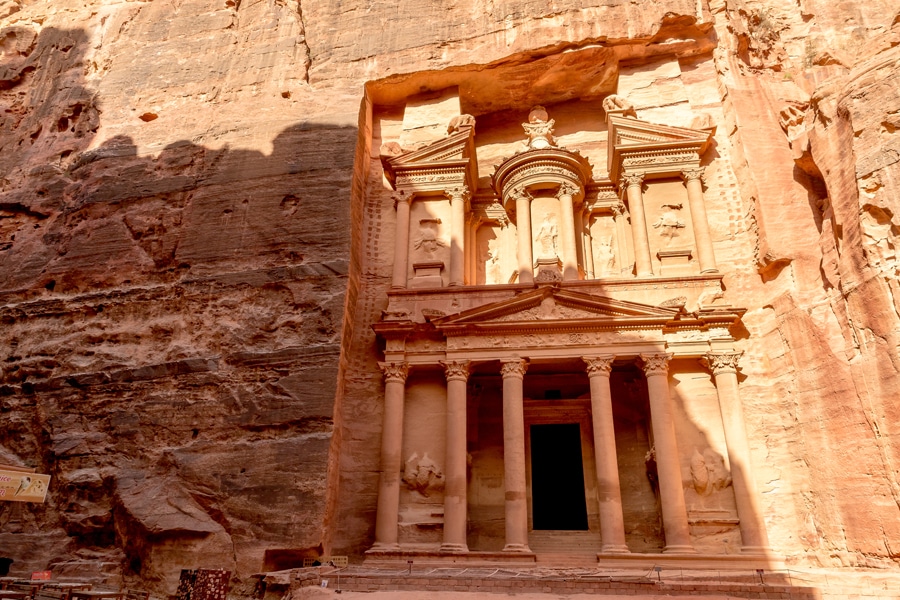 Petra archaeological site, Jordan
São Tomé and Príncipe
Have you even heard of this country, which has been independent since 1975? Two African islands in the Gulf of Guinea, two tiny, formerly Portuguese pearls boasting landscapes that are every bit as good as those in the Seychelles. two tiny, formerly Portuguese pearls boasting landscapes that are every bit as good as those in the Seychelles. The beaches are just as white and the sea an incredible shade of turquoise. Volcanic influences add to the tropical fauna, making these two tiny pearls a little-known paradise in the Atlantic Ocean. The Democratic Republic of São Tomé and Príncipe is a former cocoa-producing country, recently redeveloped by the "homem da lua" or "Moon Man", as the locals call him: South-African billionaire Mark Shuttleworth, who was the second space tourist. Having fallen in love with these islands, he has been developing alternative ethical tourism there, which respects traditions and the environment.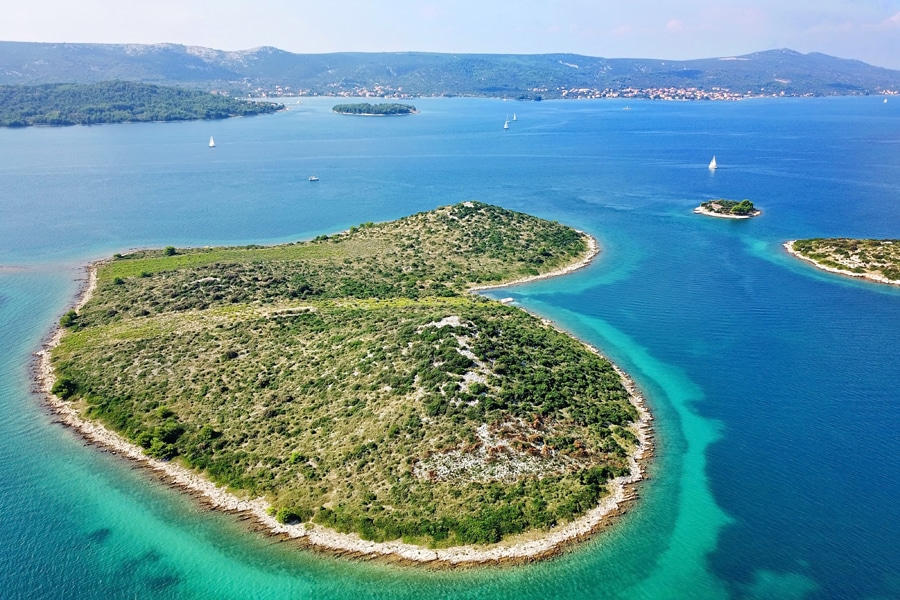 An idyllic bay in the Democratic Republic of São Tomé and Príncipe
Surprises are guaranteed wherever you choose to go, as our planet always keeps a secret or two in store. So here's to a new year of adventurous travel!