Laura Jourdan is a naturalist and guide in the polar regions for PONANT. She's a seasoned traveller. Especially to the Arctic, which is one of her favourite destinations. However, a friendly soccer match during a stopover in Greenland took her by surprise!
The call of the Far North
For Laura Jourdan, working in the polar regions wasn't a given. But as a biology student, she had the opportunity to go to Spitsbergen in Norway. Fascinated by her discovery of the archipelago, she extended her stay and ended up living there for three years and deciding to become a guide. After completing her guide training in Norway, she joined PONANT's expedition teams.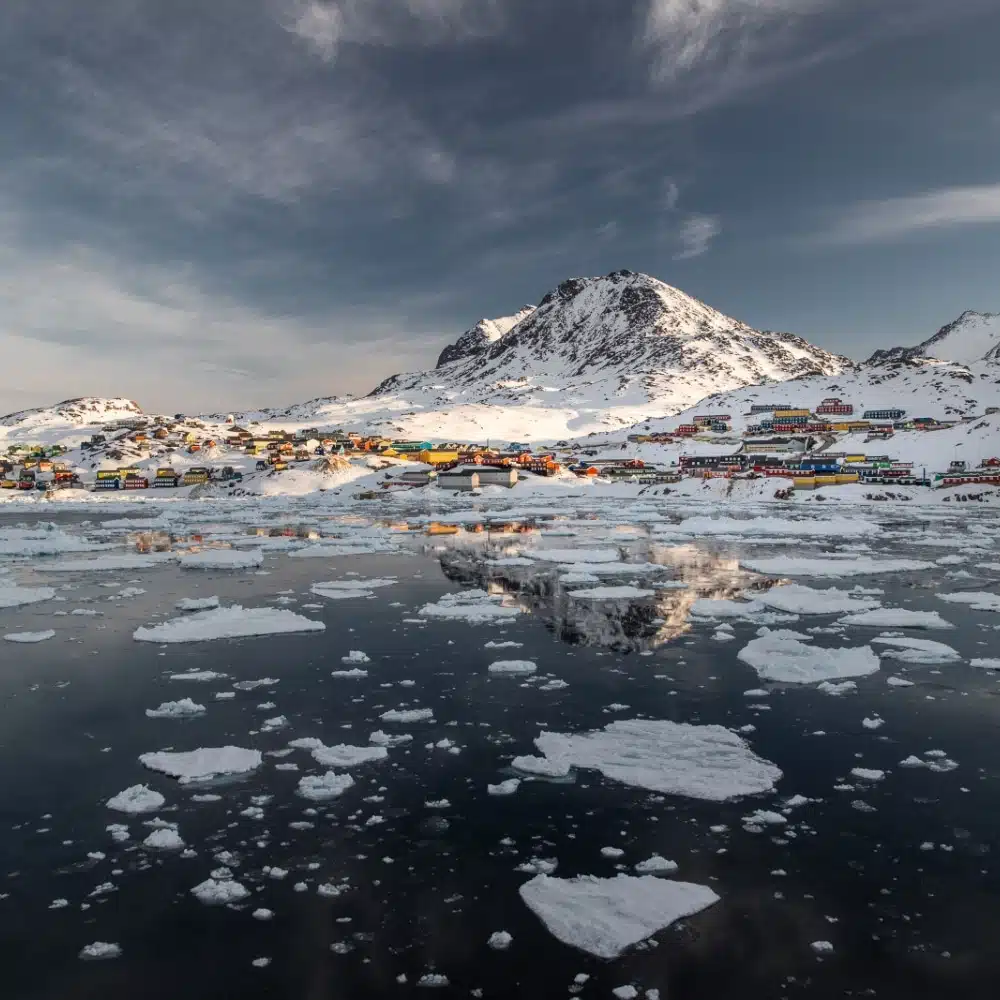 Welcome to Tasiilaq!
One morning in May 2022, Laura was aboard Le Commandant Charcot when the polar exploration vessel made a stopover in the Inuit village of Tasiilaq, in southeastern Greenland. From the ship's promenade deck the passengers could see the village of colourful houses. Located in a fjord, Tasiilaq is nestled between the river and mountains. The day started well, with the passengers receiving a warm welcome from the residents, who invited them to enjoy a salmon tasting. And there was an invitation of a very different kind in store for the crew.
Soccer: a universal language
On a previous expedition, the crew had talked about sport with the locals. Soccer in particular. They shared a few jokes and some good-natured teasing. That day, the Inuit suggested less talk, more action and challenged the crew to a friendly match. Right there, on the thick fast ice. Laura was requisitioned to join the PONANT team. It was a surreal experience for the passengers, as well as for the crew members, who did their best to control the ball on the icy ground! Eventually, the home side won 5-3. It was a simple, spontaneous and unforgettable shared experience. As Laura Jourdan says: "I believe that every moment is an adventure when you're an expedition guide. You have to be ready for anything." Even a game of soccer on the ice.
Photo credits: © Studio PONANT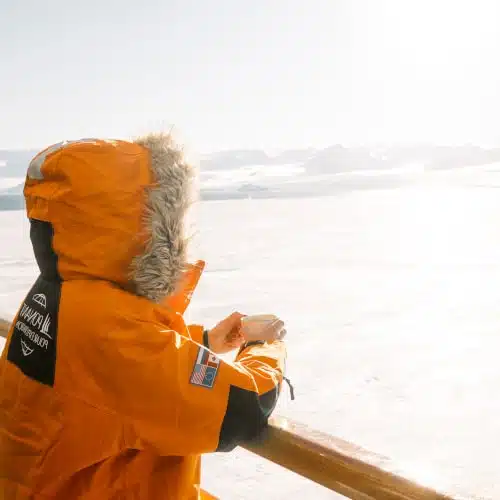 Connect with the spirit of the poles on an unforgettable expedition