He is one of the few captains who can navigate icy waters. It was on his first exploration of the North Pole with passengers aboard The Commandant Charcot that something wonderful happened: they encountered a polar bear and her two cubs. He relives the experience with us…
Imagine the breath-taking setting of sea ice and a frozen ocean that changes with the midnight sun. Approaching in the distance is The Commandant Charcot, the newest addition to the PONANT fleet. It is a true technological achievement, designed to limit its impact on the environment – and one of the few ships that can access the North Pole.
Observing polar bears: like a return to childhood
It's 5:30 am. Our captain is at the helm. He has been approaching the sea ice for only a few minutes before he spots a first polar bear. The still-sleepy passengers silently make their way to the observatory lounge, in an atmosphere of both apprehension and excitement. The captain skilfully positions the ship at a good distance, without disrupting the delicate balance of this place.
The most touching part is to come: a polar bear approaches with her two cubs. The two cubs play together happily and trustingly. Some passengers have tears in their eyes; all feel like they have been transported back to childhood!
Three and a half days later, the ship arrives at the North Pole, opening the way as she goes for a Norwegian scientific expedition travelling in her wake. This is an opportunity to share know-how and expertise, which make the trip even more intense for everyone.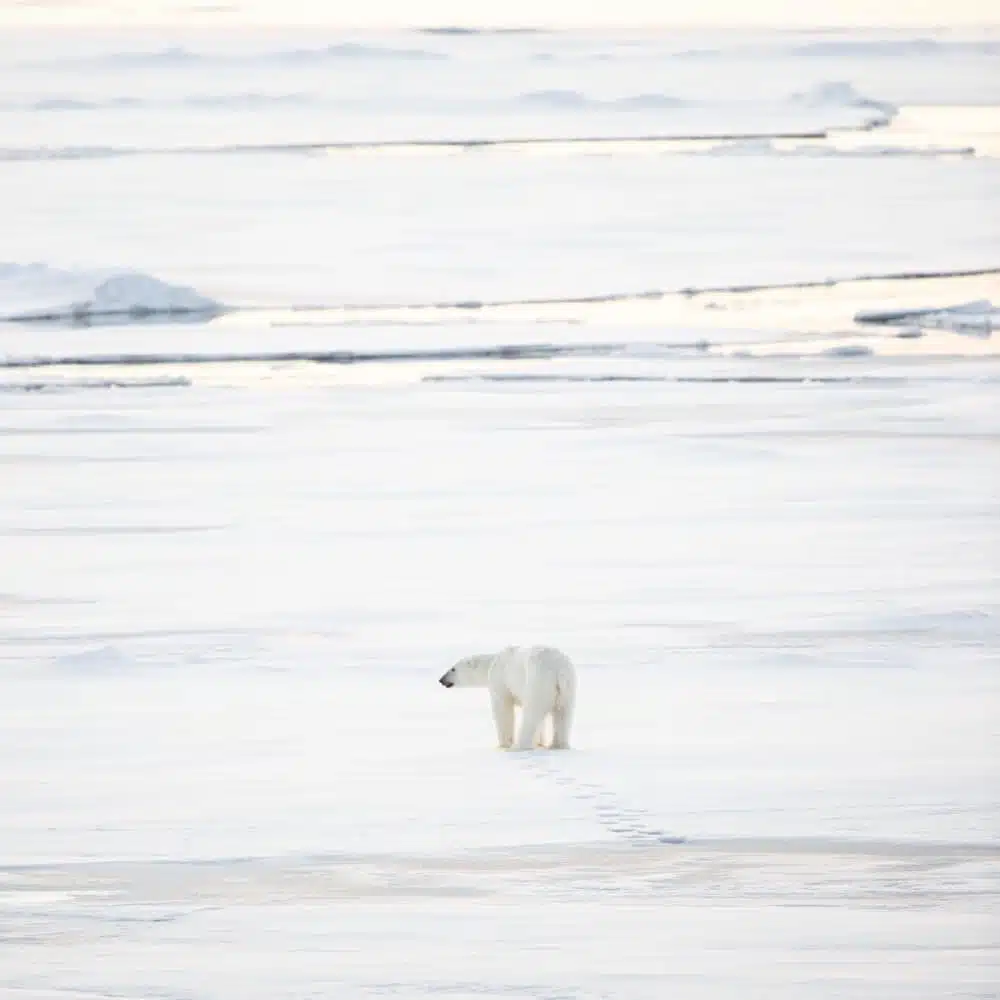 Captain on an exploration ship, the most wonderful job in the world
This seasoned navigator has a deep sense of being part of an extraordinary adventure. He can witness the splendours of nature first-hand. The captain remains humble: 'You have to be patient when observing nature. It's nature that decides.'
Peering through binoculars also revealed to him that polar bears have blue tongues! Thanks to the naturalists on board, we also find out that the bears' fur is actually translucent, and it is the reflection of the sea ice that cause it to appear white.
But beyond simple contemplation, the captain is convinced that observing animals in their natural environment leads to greater empathy towards animals. 'We create a sense of wonder, but we can also sound the alarm.' Sharing with his passengers these moments of connection with nature is also a way of contributing to the preservation of animals and their ecosystem. He is sure of that!
Photos credits : © Studio PONANT ; © PONANT/Julien Fabro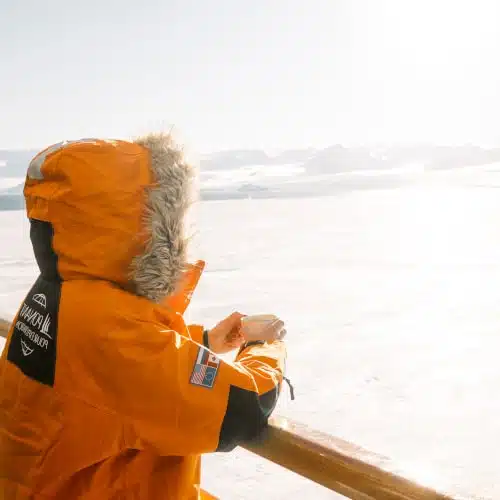 Explore the vast polar regions