Towards the frozen extremity of the American continent
To get here, you will have first discovered the highlights of Buenos Aires, the flamboyant Argentinian capital, then you will have headed directly south towards Patagonia, up to El Calafate. You will then have entered Los Glaciares National Park to experience an unparalleled adventure: welcome to the end of the world. Welcome to the Perito Moreno glacier.
The glacier of extremes
Perito Moreno is the "liveliest" glacier in Patagonia: it's constantly moving on Argentino Lake at a rate of around two metres, or 6'7″ a day. The incredible geology of this glacier is often mentioned as it's over 30 km/19 miles long, 5 km/3 miles wide and offers ice walls of over 60 m/198 feet high. Whether you discover it on foot or by small boat, the spectacle remains truly unique as Perito Moreno's appearance changes a little each day.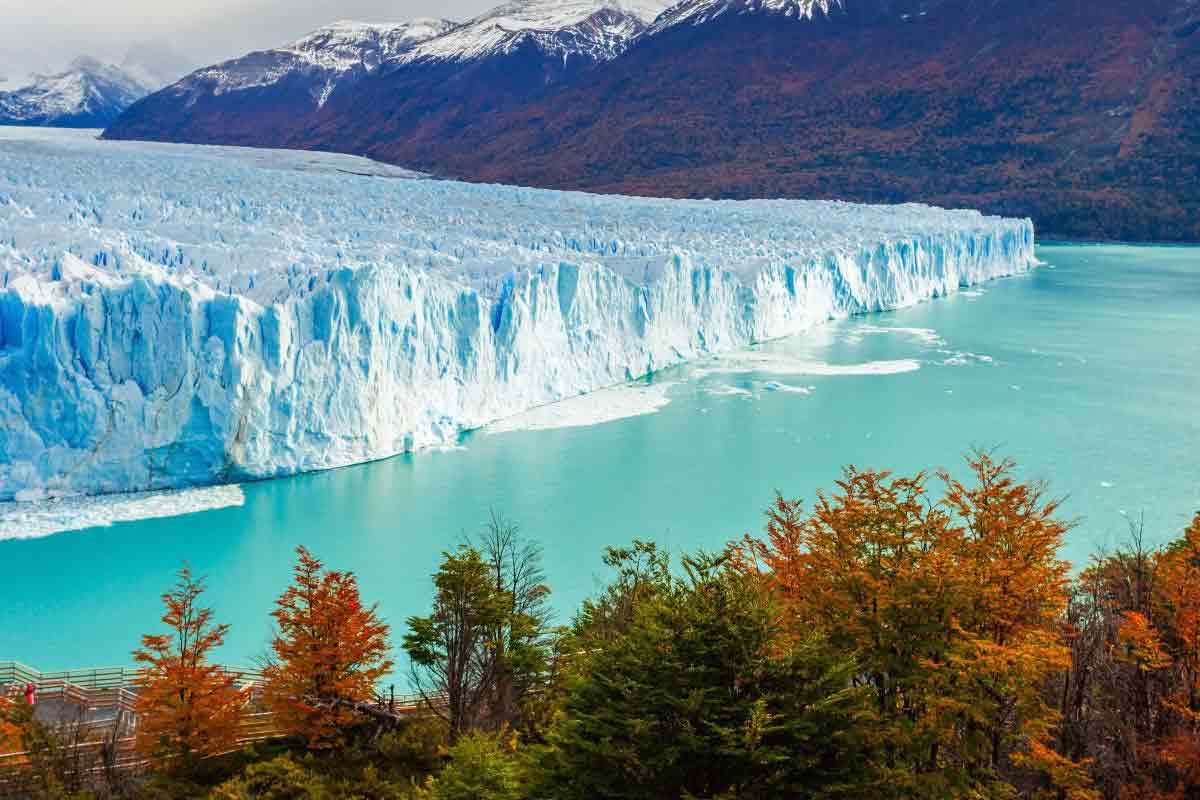 Regularly, about every 4 years, the extremity of the moving glacier bangs into the Península Magallanes, so separating Argentino Lake into two parts. The side called "Brazo Rico" fills up, putting pressure on the underside of the glacier until it floods into the main part of the lake. This is the "rupture": an extremely impressive natural phenomenon for those who are lucky enough to be close by at the right time.
Infinite shades of blue
With its dizzying peaks, mysterious caves and impressive crevasses, the Perito Moreno glacier makes us revise our synonyms: the word "blue" will not be enough to describe all the shades that you can see in it. From the lightest, nearly translucent, to the darkest, the blue highlights the contrasts of an element in all its states.
With a blue which is both transparent and deep, the névé expels air from the glacier, under the pressure of accumulated snowfalls. Veritable columns of ice rise up on the glacier like sculpted walls, and you can regularly hear sections of ice coming away: a completely unforgettable sensory journey. One of those moments where you can only bow before the beauty of the elements.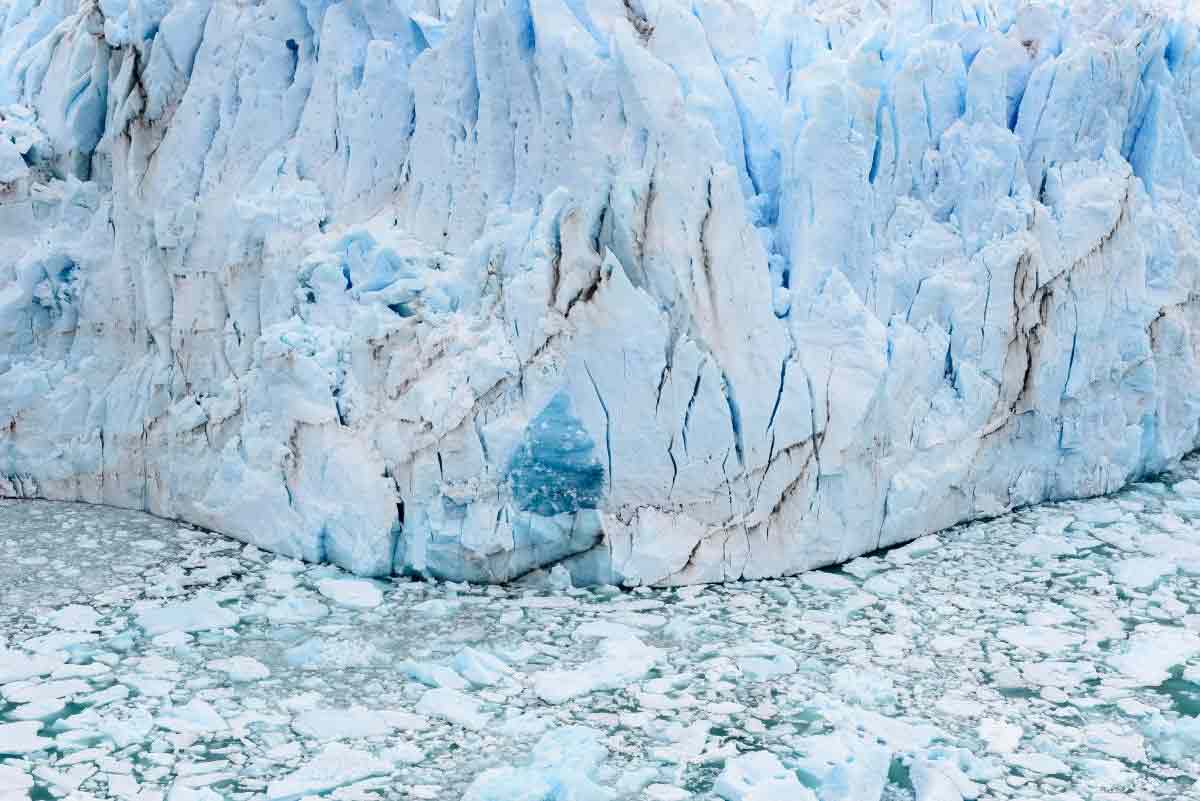 Surrounding the glacier, Los Glaciares National Park, listed as UNESCO world heritage, provides superb hiking trails… and plenty of other glaciers to discover. Without a doubt one of the most beautiful destinations on the other side of the world!
3 unusual experiences to be had  
in Perito Moreno:
Put on your crampons and have a picnic right in the middle of the glacier,
To quench your thirst, fill your flask with the crystal-clear water provided by nature,
Relax listening to the glacier cracking… You really can relax: the glacier is 700 metres/2300 feet thick in places!