A turquoise oasis surrounded by volcanoes
When Iceland is mentioned, the Blue Lagoon is one of the first places that comes to mind. Sometimes turquoise, sometimes milky blue, its colour invites relaxation. Discover an Icelandic oasis, right in the heart of the Atlantic Ocean..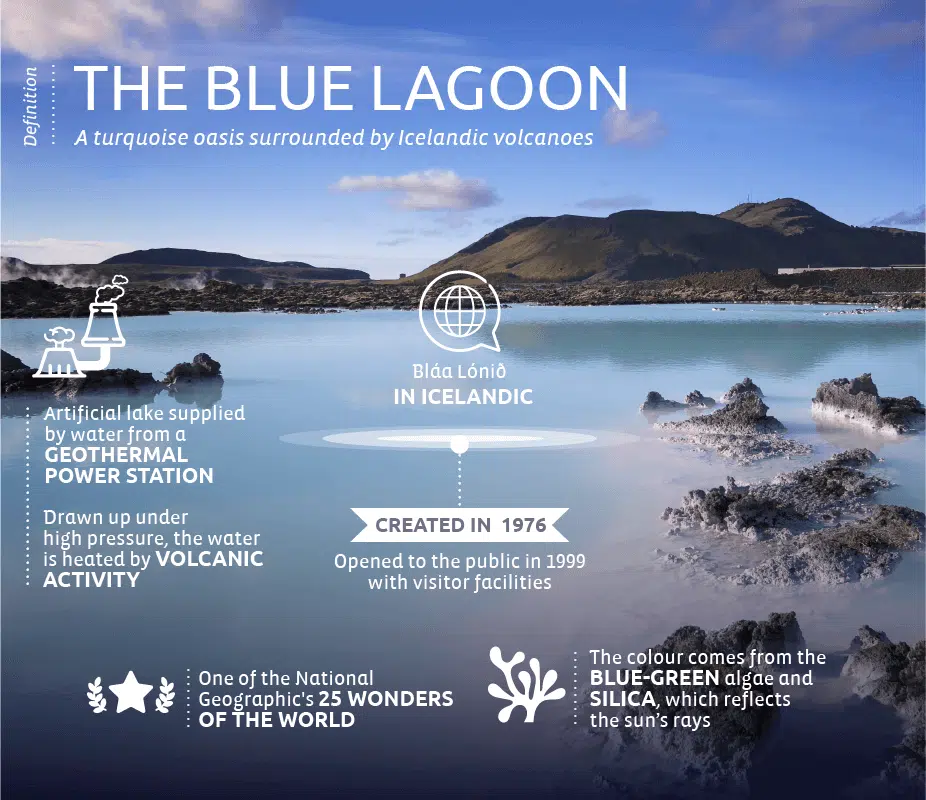 An artificial lake listed as one of the 25 wonders of the world
There's a reason why National Geographic magazine listed this open-air spa as one of the 25 Wonders of the World. It's a must-see if you're visiting the Land of Fire and Ice. The blue-green algae that inhabit the water give it its colour, so appreciated by tourists from around the world and Icelanders alike. The latter, who love pools and hot springs, can't resist the pull of a dip for long.
The hidden benefits of a geothermal spa
The Blue Lagoon is an institution in Iceland. Open all year round, this artificial lake is heated by a geothermal power station fed by volcanic energy. The water is drawn up under pressure, through drilling to a depth of 2,000 metres. It reaches an ideal 39°C at the surface. But this natural spa is not only renowned for its dreamlike beauty. Its bluish water is said to have healing powers, and to be particularly effective in treating skin diseases. Rich in mineral salts (particularly silica), the Blue Lagoon is an alternative solution for treating skin conditions. Valur Margeirsson was the first to draw this conclusion. Suffering from psoriasis, the young man was the very first person to bathe in the water of the Blue Lagoon in 1981. After a few dips, he realised that the water was doing wonders for his skin. Several other people suffering from skin conditions followed his lead: the legend was born.
An open-air geothermal spa
In 1999, the site had a major facelift. With showers, changing rooms and hotels built some way away from the geothermal power station,  it was set up to receive visitors from around the world. The gamble paid off: the Blue Lagoon today enjoys international renown. Curious travellers can stay in one of two hotels, with uncluttered, mineral-inspired interiors, prolonging the relaxation experience promised by the spa.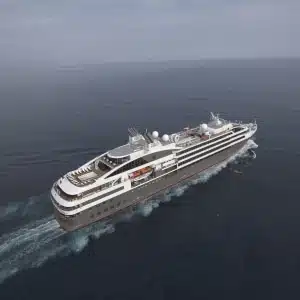 When you stop over in Reykjavík, head to the Reykjanes peninsula to unwind in these unusual thermal baths.