Discovering the riches of Nuku Hiva island
Gauguin painted them, Brel sang about them: the Marquesas Islands, previously called Te Henua Enana ("the land of men") by the Maori people, are a magnificent source of inspiration. Located a few hours away from Tahiti by plane, these treasures of French Polynesia hold many surprises for those looking to unravel their mystery. Culture, arts, fauna and flora: take a day to discover Nuku Hiva, the largest island in the Marquesas archipelago.
8 am – Arriving safe and sound
From the port of Hatiheu, in the far north of the island, you can catch sight of the Sacré-Cœur church, built right in the middle of the valley. Its Madonna seems to watch over the ships arriving in Nuku Hiva. After walking along the coastline, you reach the village of Hatiheu, nestled in the midst of a spectacular setting.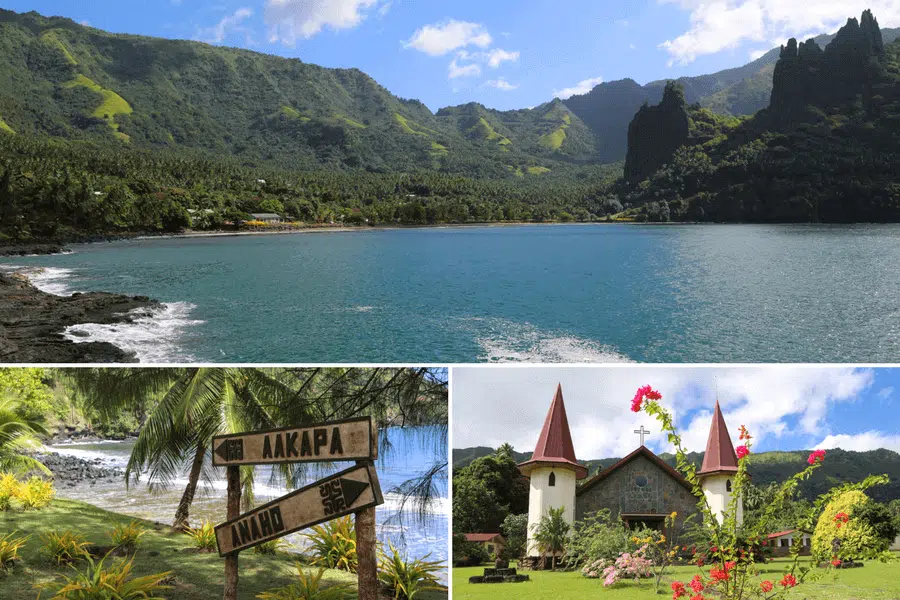 10 am – Discovering engaging history
Not far from Hatiheu, the Kamuihei archaeological site provides a journey through time. History, rites and rituals: here you can visit astonishing buildings among lush vegetation. It's an opportunity to see the vast number of petroglyphs, symbols engraved in stone, found in this valley in the Marquesas.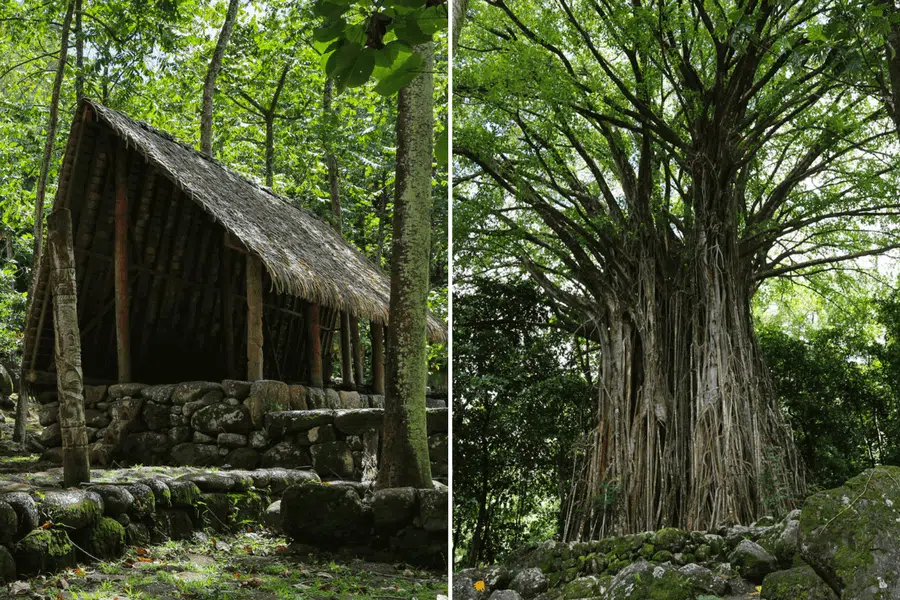 12 noon – Joining the dance
On Hikokua tohua (ceremonial site), the villagers offer visitors the chance to attend traditional dances. Around the dance floor is a platform guarded by tikis, stone statues which represent gods. For lunch, the islanders will then share humu kai kai enata. The special feature of this dish? The food, wrapped in banana leaves, is stewed, in a hole dug in the ground. A rare, tasty and friendly experience, on the horizon.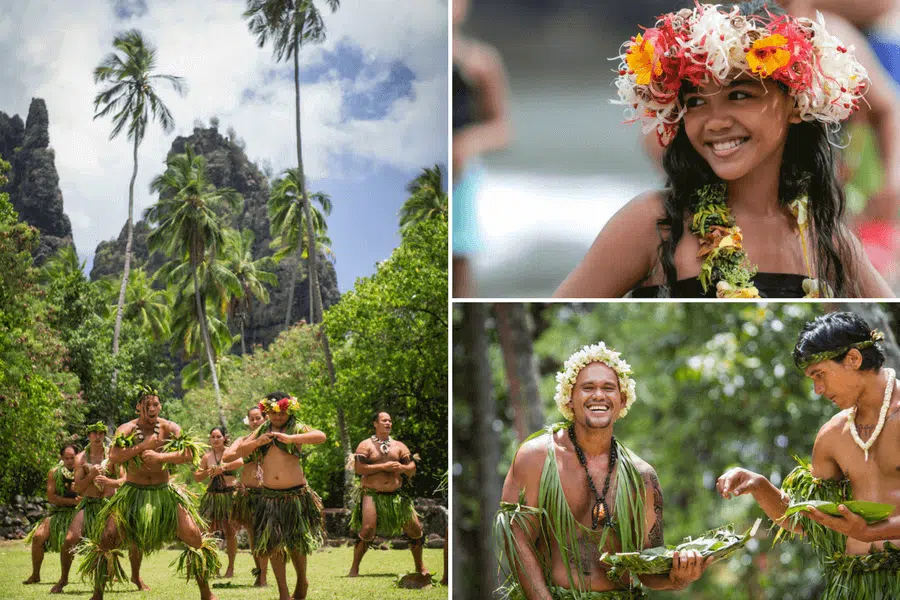 3 pm – Encountering submarine fauna
Discovering the Marquesas also means exploring the beauty of its seabeds. At the entrance to Hatiheu bay, certified divers may cross paths with giant oceanic manta rays and hammerhead sharks. Just a few minutes from the port, in water extremely rich in nutrients, endemic species are in abundance. A feast for divers' eyes!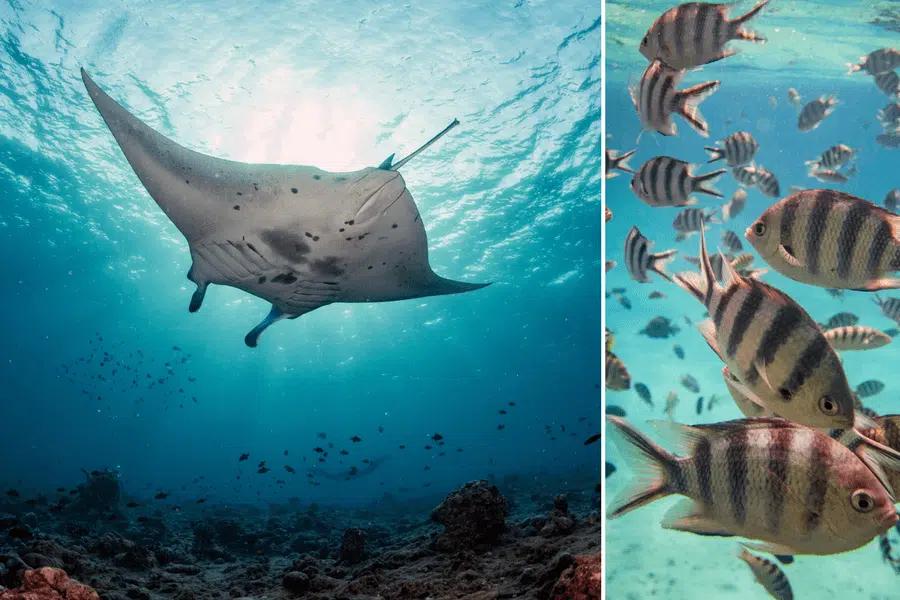 6 pm – Bring me the sunset
To end a day of sharing and easy living on a high note, we let our spirits roam while watching a magnificent sunset… It's now time to savour a timeless evening in the Marquesas.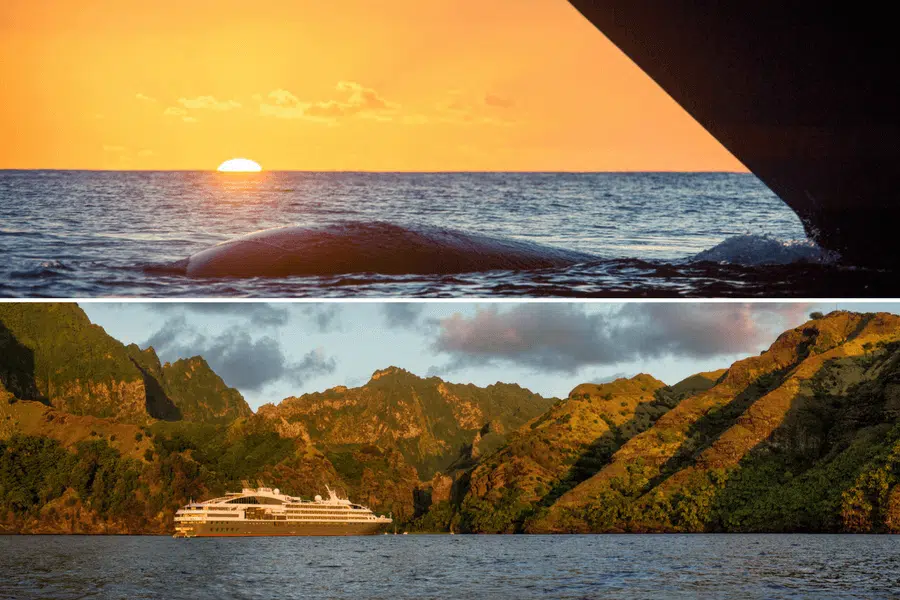 A few enchanted hours aren't enough to get to know the Marquesas… But what a splendid sample! A glimpse which makes you want to continue the adventure for sure.