Discover some of Oceania's greatest jewels, and all designated UNESCO World Heritage Sites!
From preserved underwater paradises and extraordinary geological formations, to extraordinary cultural landscapes and pristine wilderness areas, as well as lands with spectacular flora and fauna, it is not surprising that UNESCO has awarded many of Oceania's most outstanding locations and sites with World Heritage status. Here are seven amazing places in Oceania that should be on your list to visit soon if you have not already.
1. Ningaloo Coast, Western Australia
Located in the north west coastal region of Western Australia, the Ningaloo Coast World Heritage Area was established in 2011, due to its remarkable marine life and environment. The Ningaloo Coast is fringed by the Ningaloo Reef, and stretching 260 km in length, it is Australia's largest fringing coral reef. It is also one of the best locations to come face-to-fin with the world's largest fish – the whale shark – as there is nowhere else on Earth where they reliably congregate in such large numbers, between 300 to 500 annually, between late March and mid-July each year. Humpback whales can also be seen annually between June and November as they migrate up and down the coast, on what is referred to colloquially as the "humpback highway". Dolphins, dugong and manta rays also use the reef for their migratory routes while the beaches of the reef are an important breeding ground for loggerhead, green and hawksbill turtles.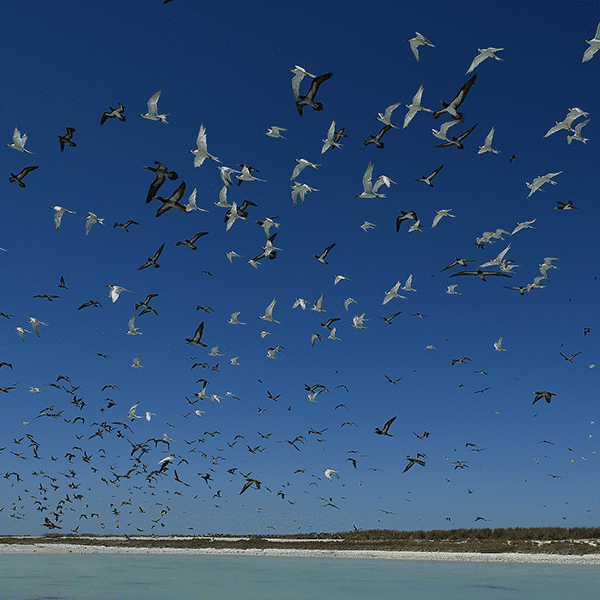 The Kimberley's Lacepede Islands
Wild and unspoiled, these islands are a birder's paradise.