The best way to explore the Lacepede Islands, and spot its prolific bird and marine life, is from the water on a Zodiac® tour as part of a Kimberley cruise. So, if you are a keen birder, or "twitcher", or just a nature lover, then the Lacepede Islands in the beautiful Kimberley should be on your travel list.
Photo Credit: © PONANT: Nick Rains, © Studio PONANT: Morgane Monneret, Nathalie Michel, © Pixabay: Skeeze, © André-Joseph Mécou after Joseph Jauffret – Public domain, © N. E. Maurin – CC BY, © Rupert Gerritsen – CC BY-SA, © U.S. Fish and Wildlife Service Northeast Region – CC BY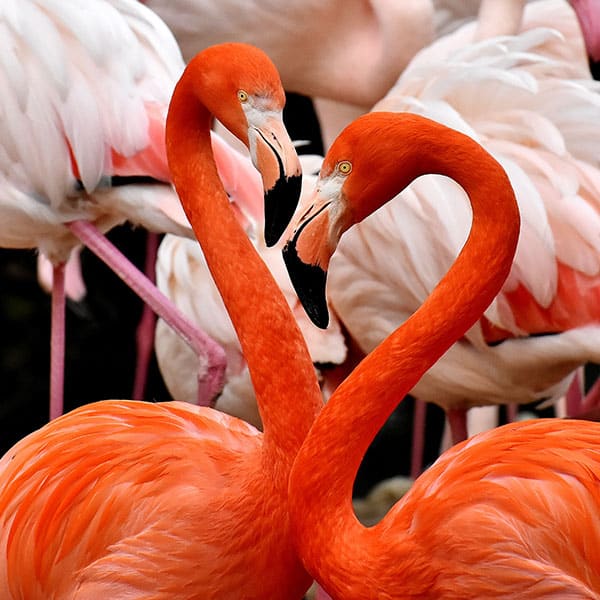 Pretty in pink, flamingos are one of the most capivating bird species.