Antarctica's wild frontier
The Ross Sea is the largest ocean wilderness left on our planet and is often referred to simply as "The Last Ocean". Its proximity to the geographic South Pole made it the preferred point of departure for the heroic Antarctic explorers, determined to be the first to the South Pole. A voyage to the Ross Sea is an epic adventure exploring the least visited, wildest and most historically significant destinations Antarctica has to offer.
The heart of Antarctica
Whilst the Antarctic Peninsula has its own distinctive appeal and is considered more accessible, nothing can compare to a voyage to the Ross Sea, the 'heart of Antarctica'. It is undoubtedly one of the most pristine and untouched landscapes on Earth, accessible to only the privileged few. From the ice shelves, icebergs and dramatic landscapes, to the seal colonies and penguin rookeries, everything seems bigger and more pristine. You really feel a sense of discovery, a sense of awe and a sense of humility like nowhere else on earth.
In the footsteps of legendary polar explorers
It was British naval officer and scientist James Clark Ross, who first explored the area in 1841 with his two ships, Erebus and Terror. Many features in the area were named by him, including the Southernmost active volcano, Mount Erebus, on Ross Island. The end of the 19th century saw the start of what became known as the 'Heroic Age of Antarctic Exploration'. Some of the most significant relics left from the Heroic Age still stand today: the site of Ernest Shackleton's Hut at Cape Royds on Ross Island, the site of Carsten Borchgrevink's Hut at Cape Adare, and the site of Robert Falcon Scott's Hut at Cape Evans, Ross Island. The Ross Sea Heritage Restoration Project managed by the New Zealand Antarctic Heritage Trust has ensured the preservation of these historic sites. It is a deeply moving experience to step inside the huts and see them in the same states they were left in by the expeditioners.
A wildlife sanctuary
The Ross Sea region includes one of the most productive areas of the Southern Ocean, the Ross Sea Shelf. The region is home to whales, dolphins and alikes (cetaceans), around 30% of Antarctic petrels, more than 30% of the world's Adélie penguins and around one quarter of all Emperor penguins.
Photo credit: © PONANT / Mick Fogg, Nathalie Michel, © Sutdio PONANT/Morganne Monneret, © Ian Dawson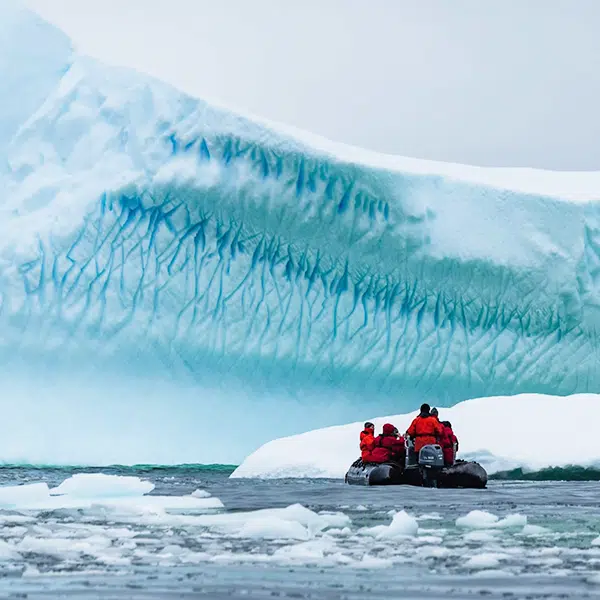 Discover the Ross Sea and other regions of Antarctica on one of our world-leading luxury polar expeditions.