Jarlshof is an archaeological wonder located in Sumburgh Head, on the southern tip of Mainland, in the heart of the picturesque Shetland Islands in Scotland. This remarkable site is the most important in the archipelago and probably one of the most impressive in Europe, offering the history of the people of the far north of Scotland distilled into one small area.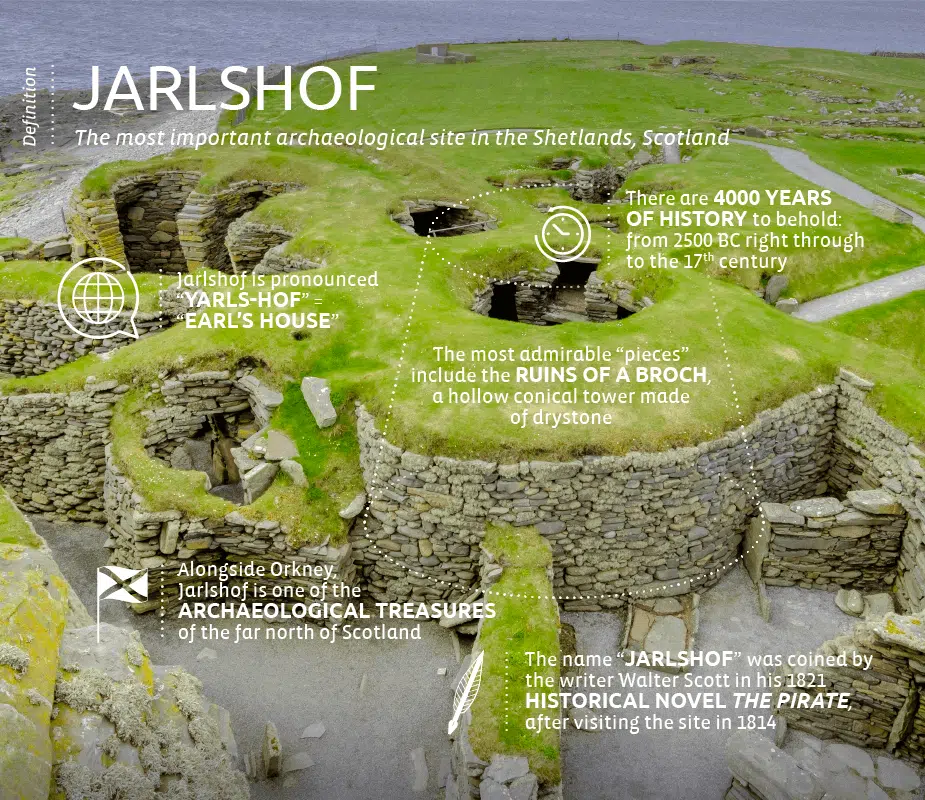 An end of the end of the earth
With its windswept jagged coastlines and wilderness, the Shetland archipelago at the northernmost point in Scotland feels like the edge of the world. It is hard to believe that there is evidence of human settlement there dating from the prehistoric Mesolithic era. And yet… On the tip of the long southern Shetland island of Mainland, the largest island in the archipelago, lies Jarlshof, one of the most striking pieces of evidence of this age-old human occupation. It is an amazing archaeological site where moss-covered dunes have protected the ancient ruins from erosion and time.
Journey far back through the Ages
Visiting Jarlshof means gazing upon more than 4000 years of Scottish history, from 2500 BC right through to the 17th century. This fabulous journey takes you from the Bronze and Iron Ages right up to the era of Scottish lairds. When exploring Jarlshof, you will first investigate the vestiges of a Bronze Age village where sailors and farmers lived in oval houses with thick walls, half-buried in the ground as if to better protect the flames of the fire that sustained their way of life. Back in 2000 BC, people made a living from fishing, raising sheep and pigs and worshipping unknown idols. Walk a few more steps, and you are suddenly in the Iron Age, face-to-face with one of those famous brochs, a round hollow-walled tower, typical of north and west Scotland. There are more than 500 of them in the land of the thistle. A little further on, the original foundations of Pictish dwellings mix with those of a Viking chief's longhouse. Finally, there are the impressive and iconic ruins of a Scottish nobleman's fortified farmhouse dating from the beginning of the 17th century.
These various buildings are stone evidence as much to the passage of time as to the technological evolutions discovered and assimilated by their occupants, making Jarlshof an open-air treasure of humanity!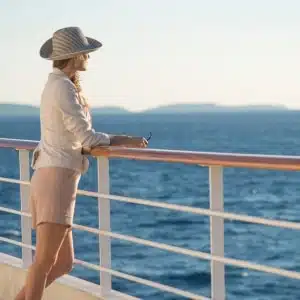 Full steam ahead for Scotland!
Discover lands steeped in magic and legends in the heart of the Celtic coastline.