Meet Daniel Cron, scientific coordinator on board Le Commandant Charcot
This adventurer, originally from Saint Malo, is a naval officer trained as a Commander. It was, however, roles as a mechanic that granted him the opportunity to travel the seas and oceans on various scientific expeditions, notably on board Tara Océan Foundation's oceanographic schooner, where he was chief mechanic. Now, Daniel is taking on the new challenge of acting as scientific coordinator on board Le Commandant Charcot. This is a role that is perfect for him given his dedication to ecology, science and education.
Setting sail to study and protect the environment
When he joined the ENSM (the French Maritime Academy), Daniel Cron planned to become a commander. Cruise ship commander. During his studies, the student officer sailed on Le Duc de Normandie then Le Val de Loire. He took on roles on the bridge and as a mechanic for daily crossings between France and England until one day, he got the opportunity to go to Antarctica for a year as a mechanic for the French Polar Institute. This is how Daniel embarked on his first polar experience at the Dumont d'Urville station! For twelve months, Daniel was responsible for producing energy and fresh water for the base. It was an overwhelming experience. "It opened my eyes. I realised the beauty and fragility of this region, and how important it was to protect it." Working with scientists was a turning point for him.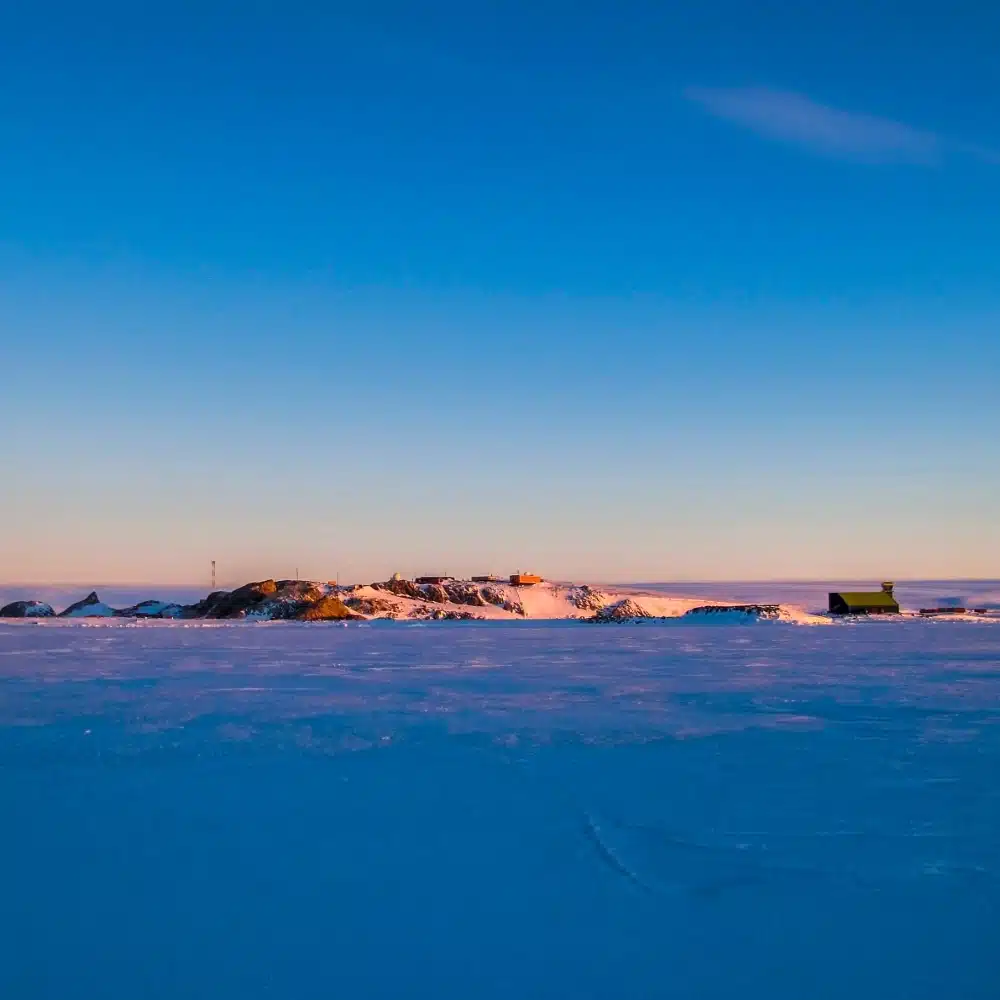 Continuing his polar experience at the Franco-Italian Concordia station, he heard about a schooner which, after a year and a half in the Arctic (2006-2008), was about to complete its voyage. On board was another team of scientists dedicated to studying global warming and its impact on sea ice. This was the Tara, a schooner owned by Jean-Louis Étienne. Full of excitement, Daniel Cron put his name down to be among the crew on the next voyage. He climbed aboard the Tara for the first time in 2009 as head mechanic. He stayed with the crew until 2013, after a tour of the world and the Arctic. "Four incredible years of exploration! I acquired an ecological vocation, an environmental awareness that I had never had before." Subsequently, Daniel continued his exploration of the seas and oceans on board "small boats where we do everything, where we help each other", from Bel Espoir to Plastic Odyssey and Why (Under The Pole). He held positions as second-in-command, diver and captain, gaining and sharing knowledge with others. Each stopover provided an opportunity for him to give scientific talks, particularly to children and young adults. Sharing knowledge, raising awareness, cultural diversity and learning from others and is what drives him. So when he learned there was a vacancy for a scientific coordinator on board Le Commandant Charcot, he applied immediately.
Coordinating science, sharing knowledge
On board the PONANT polar exploration cruise ship, Daniel Cron manages all the equipment on board, hosts and coordinates teams of researchers who generally come for a single cruise, each time with a specific goal. "The aim is to install their equipment in the laboratories so that everything works immediately and perfectly. You have to be hyper-responsive." Alongside academic science projects, Daniel Cron also interacts with passengers: hosting visits to laboratories, carrying out open scientific trials and organising conferences during which "scientists take the floor to discuss the subject of their research in detail." His work provides many opportunities to raise passenger awareness of environmental protection issues. "My job is very intense, very stimulating!"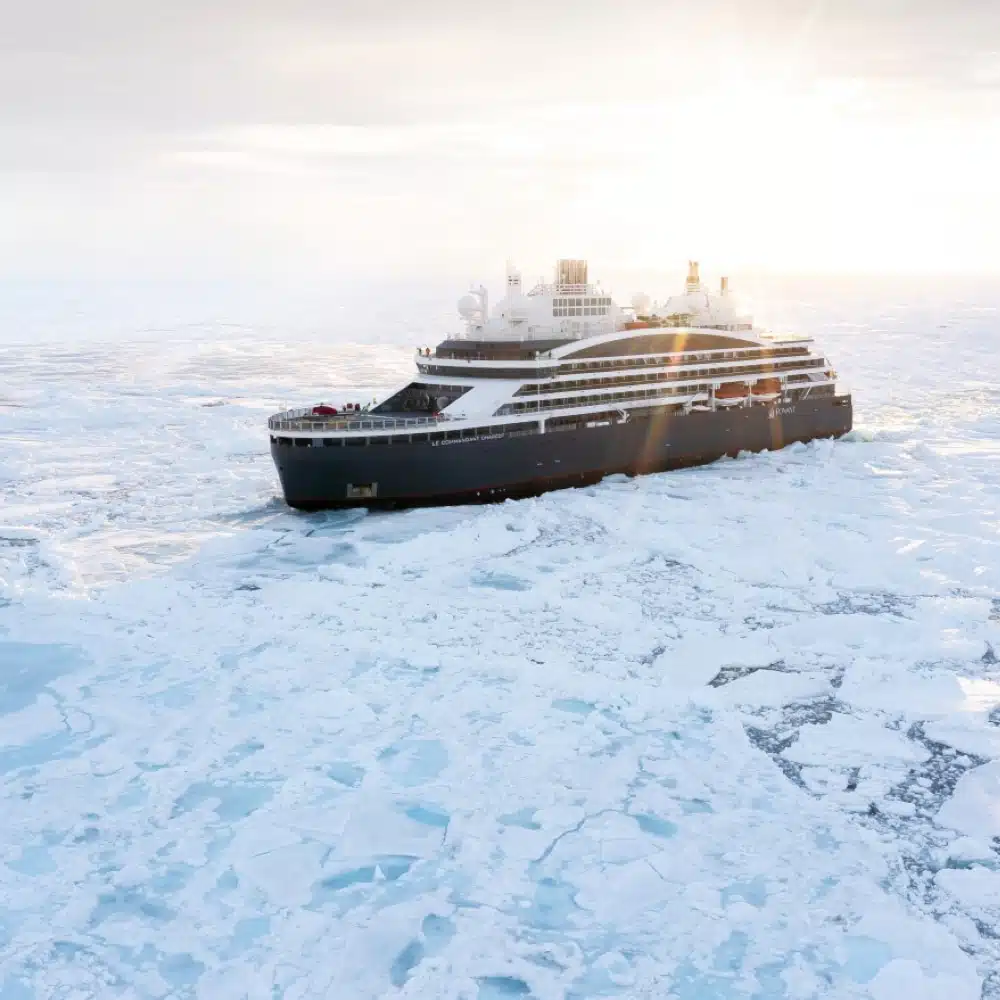 Science in action
But who are these scientists invited to cross Le Commandant Charcot's gangway? Biologists, geographers, oceanographers, climatologists and ethnologists from laboratories, universities and institutes around the world: the German Alfred-Wegener Polar Institute (AWI), CNRS, the French national institute for ocean science (IFREMER) and more. "Americans are also beginning to show an interest." But with four scientists per cruise, spots are hard to come by. "All placements for 2022 are already allocated."
The European association ARICE (Arctic Research Icebreaker Consortium) publishes the PONANT Science call for proposals, reviews and evaluates researchers' proposals. Research already conducted on Le Commandant Charcot since November 2021 includes a study of plastic pollution in the oceans, an assessment of the role of global warming and glacier meltwater in raising the oxygen levels in the oceans and an analysis of the behaviour of humpback whales.
"Le Commandant Charcot offers scientists the rare opportunity to travel sea routes that are difficult to access. They can also revisit their chosen location. This enables them to conduct long-term surveys and thus identify real trends. It's a precious opportunity!"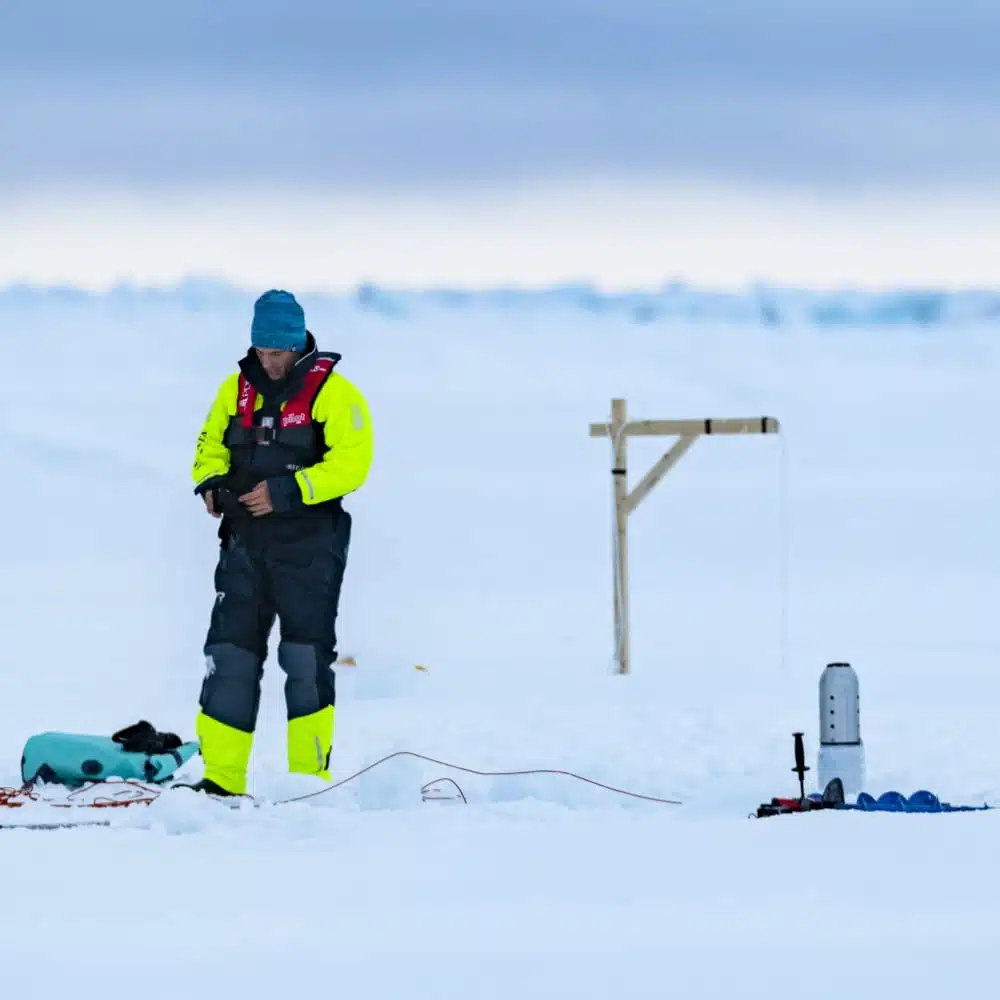 Daniel Cron is always there to support the scientists, day and night, ensuring they have the flexibility they need to conduct their research. "The scientists who join us are delighted and excited to see their results exceed their expectations. This is important for us." Although passengers are often unaware of their presence, luminaries in the world of research sometimes join the ship.
Starting from scratch in a new position, Daniel Cron is now more than satisfied: "Working as a scientific coordinator makes perfect sense to me. The scientific community counts on us and we must demonstrate our commitment to conducting high-quality science. Passengers are already showing real and concrete interest." Whether he is working with scientists and sailors or educating the public, the scientific coordinator seems to have found his place on board Le Commandant Charcot in his role of promoting high-quality scientific research and citizen awareness. What a success!
Tara, the journey of a legend
Antarctica was the name chosen by explorer Jean-Louis Étienne for the first launch of his famous two-masted schooner in 1989. A mythic sailing boat sculpted for ice, intended to be imprisoned and drift in the ice. On board, two laboratories, one "wet" and one "dry", as well as an oceanographic winch. Acquired and renamed for the first time – Seamaster – in 1996 by New Zealand sailor Peter Blake, this unique ship has been sailing since 2003 under the French colours of Agnès B. under the name of Tara, the "heroine" of the Tara Océan Foundation. A veritable floating laboratory in which hundreds of scientists have already worked, the 36-metre schooner crosses the world's seas and oceans to learn about their ecosystems and to protect them. A unique ship dedicated to ocean science.
Photos credits: © D. Buiron / © J. Fabro / © Studio PONANT-Olivier Blaud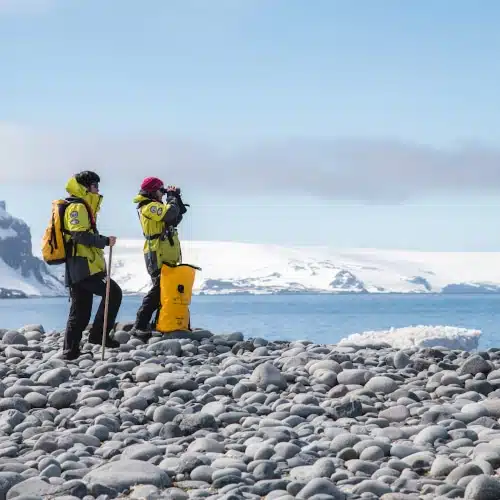 Explore the polar world with PONANT
Embark on an expedition to the polar regions to better understand and protect them