Loose your moorings and let go with Le Tigre Yoga Club
As it wends between the jewel-like islands of the Antilles across sun-kissed seas, PONANT and its ships are embracing freedom so that guests can let go and embrace nature with true mindfulness. During her yoga & wellness retreats, Élodie Garamond, founder of Le Tigre Yoga Club, offers yoga and meditation tailored to the pace of a cruise. She makes well-being a way of life and your journey with PONANT a unique experience. We met with her to find out more.
How would you define your wellness philosophy?
Wellness is a way of life and a state of mind. It's the art of taking care of yourself, your body and your mind with a sense of compassion, intimacy and attention.
How do you see your collaboration with PONANT?
By bringing Le Tigre onto PONANT ships, we can offer passengers who want to relax and unwind an entirely new experience and a way to reconnect with nature and their own bodies through original, invigorating yoga and meditation practices.
Is leaving the land behind and taking to the sea a good way to let go and connect with yourself and the elements?
Yoga teaches freedom for the body and mind, movement and consciousness, engagement and disengagement… What better, more appropriate setting could there be than a wide-open sea basking in sunlight to discover yoga? The five elements are naturally present on a ship: the air of the wind, the fire of the sun, the water of the sea, the earth of the islands and, of course, the spirit, or an intangible energy called prana. Being conscious of these elements, both outside and inside oneself, is an exciting, enriching way to build a more equal relationship with the body, better understand it and "feed" it all the energy it needs to live better.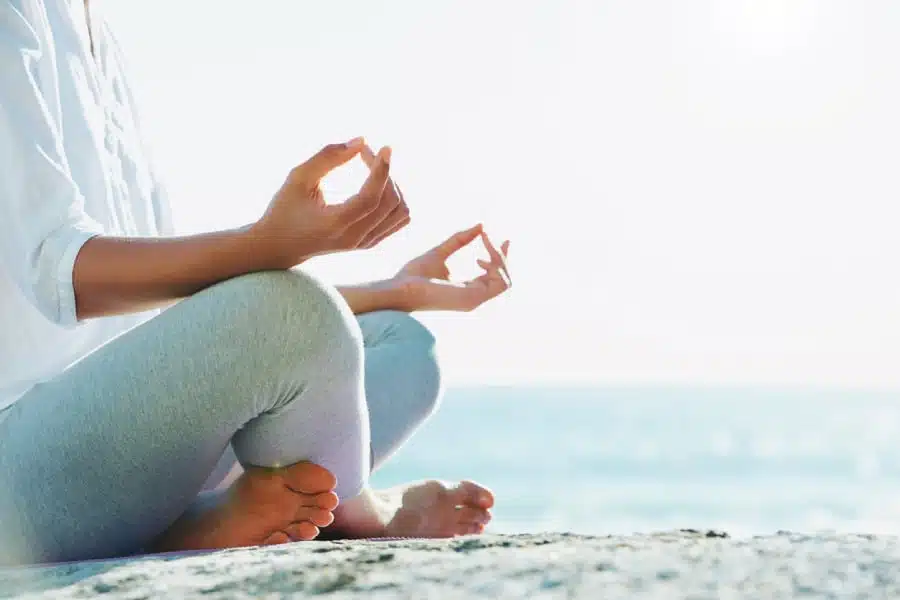 What is pratyahara?
It's withdrawal of the senses. Pratyahara literally means "withdrawal", "abstraction", "retreat" or "dissolution". It's about controlling the five cognitive senses and having the power to disengage from the sensations connected to them and the ability to no longer perceive them. Pratyahara is therefore a journey inside oneself, a way of listening to oneself free from all distraction, and a physical immersion in the unconscious mind where the emotional body rather than the physical body comes to the fore through external sensory messages. It's as if we repositioned ourselves as an external observer with a crystal sense of clarity.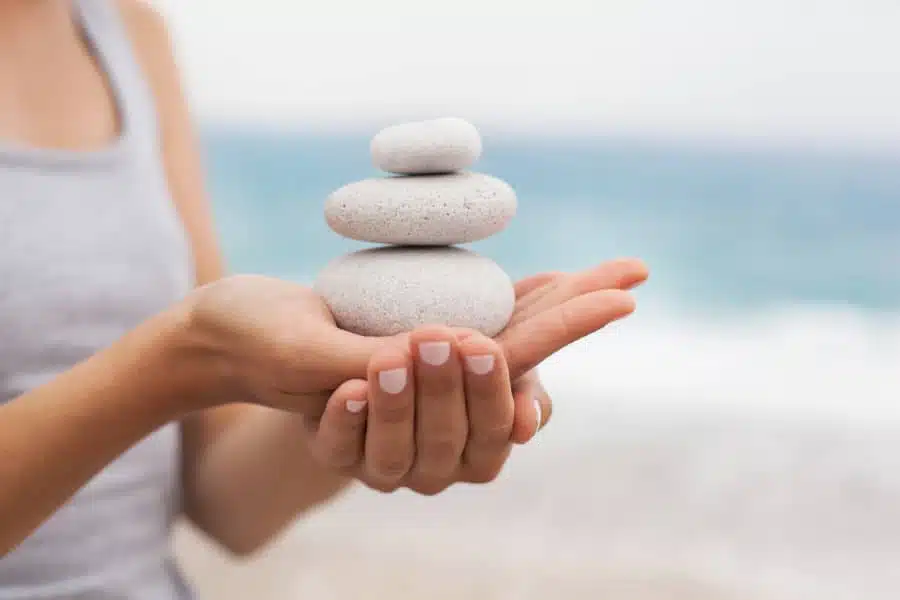 On a cruise, we constantly find our senses stimulated. How can this constant draw towards the outside world be reconciled with the inner journey of reconnecting with oneself and mindfulness?
The physical journey you are taken on by meditation's physical and mental techniques is very mindful. In other words, you have a perfect perception of the present moment. We don't try to empty ourselves out. In fact, we are trying to fill ourselves up. We want to take in the abundance of energy from the elements around us as well as the way the body, mind, emotions and sensations manifest themselves. It's like a guided round trip between your outer and inner world – a continuous mindful exploration.
What do the yoga and wellness retreats involve during our cruises?
 We offer two classes a day, yoga and meditation. We start every day with dynamic yoga sessions based around the five elements. And once passengers are back on board in the afternoon, they can unwind during more relaxing sessions combining yin yoga and meditation, all of them linked to the five elements that surround us. The beach is also an ideal setting for mindful walks. Last but not least, we offer mini-lectures on naturopathy which can alternate with wellness sessions such as face yoga, eye yoga, breathwork, fascia release, guided walking and so on. They are all supervised by naturopath and yoga teacher Leila Nasri.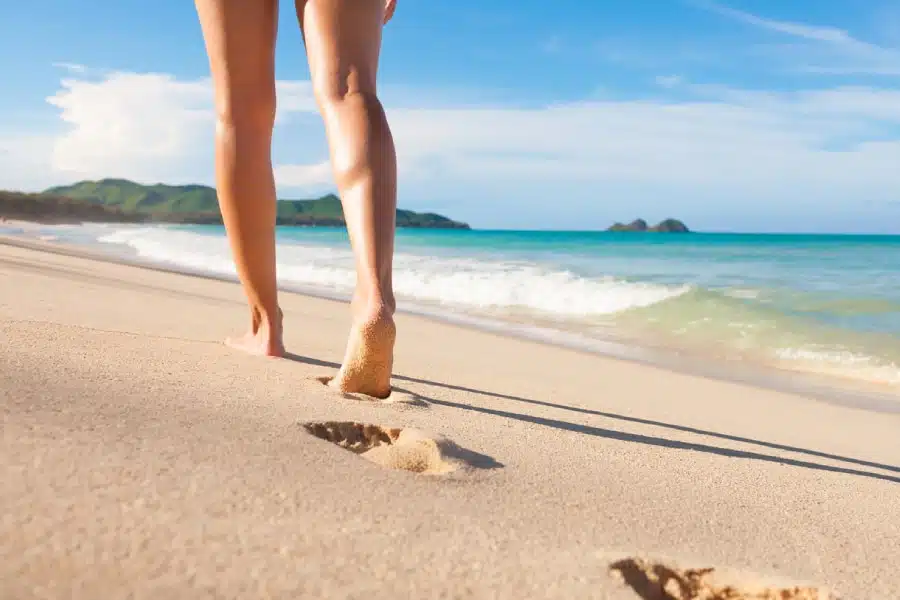 What exactly is naturopathy?
The World Health Organisation has identified three traditional branches of medicine: Chinese traditional medicine, Ayurvedic medicine (originally from India) and naturopathy, a so-called "holistic" medicine much loved by Hippocrates. Naturopathy's approach could be summed up with the words "prevention is better than cure". In other words, it's the art of preserving your health and playing a really active part in it thanks to, to quote the WHO again, "a set of methods and care aimed at strengthening the body's defences by means that are considered natural and biological". These methods include a balanced diet, fasting, lifestyle, phytotherapy, massages and physical exercise. Naturopathy is about preventing, maintaining and optimising our "life force" by embracing a healthier lifestyle that follows a more "natural" path.
Photos credits : © iStock, ©E. Garamond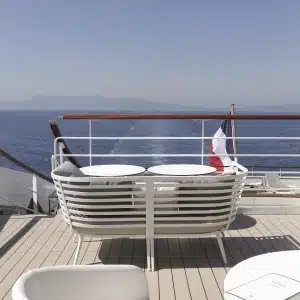 Get rested and reinvigorated with PONANT
Explore all our themed cruises