In the footsteps of Victor Hugo
Guernsey – Jersey's little sister – is a tranquil Channel Island about forty kilometres from the French coast. On this granite rise, up on the hills of St Peter Port, an exiled Victor Hugo spent fifteen years of his life (1855 to 1870) in his famous Hauteville House. Those fifteen years were among the writer's most creative: the spectacular landscape inspired him, as did the soul of those he called the 'noble little people of the sea'..
Guernsey, island of an exiled writer…
Victor Hugo had already spent four years in exile when he landed in Guernsey. The writer was effectively forced to meander the world when he dared denounce Napoleon III's coup d'état. He fled to Brussels in 1851, then to Jersey, where he stayed from 1852 to 1855, before mooring in St Peter Port on 31 October 1855. Hugo discovered a charming little town perched upon the island's west coast, its ramparts and series of cobbled streets weaving around quaint stone houses.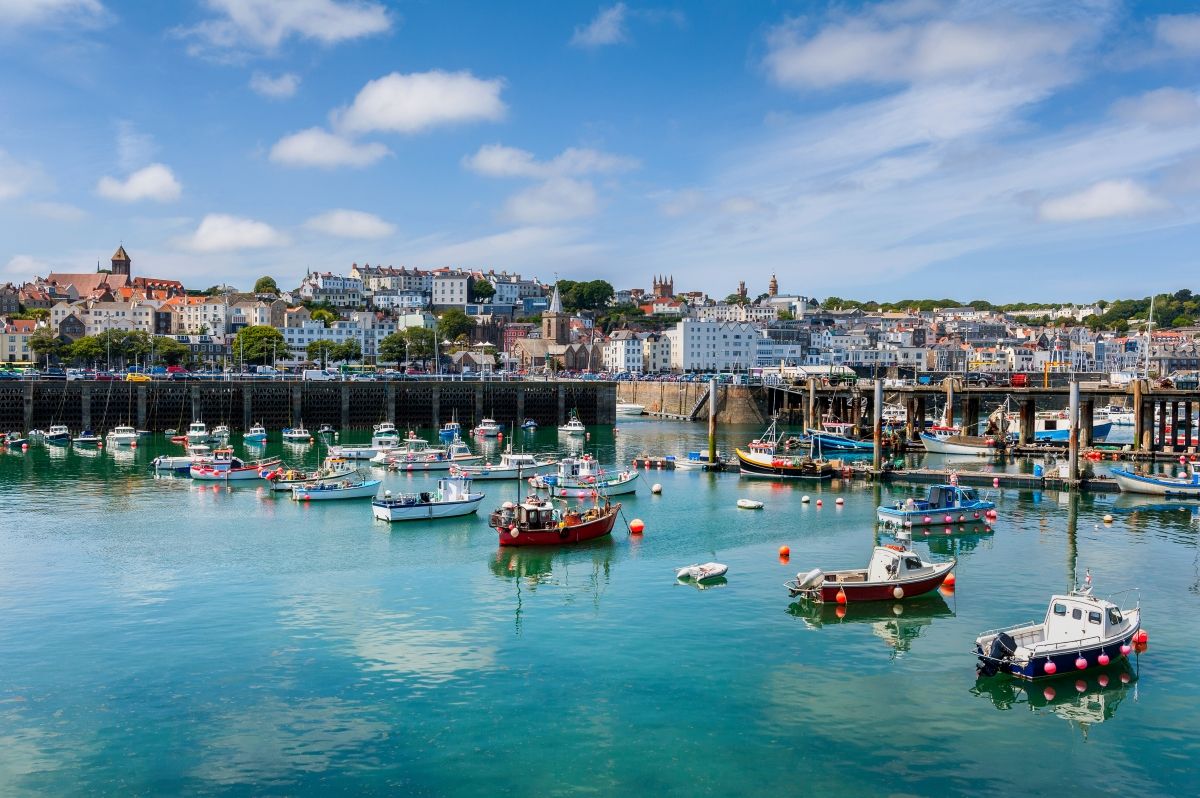 He first stayed in the Hôtel de l'Europe (which has since disappeared), then settled in furnished accommodation at 20 Rue Hauteville. Hugo wrote 'no longer having a homeland, I wish to have a home'. And thanks to the success of Les Contemplations, the writer was able to buy a house further along the road, at number 38, which was nicknamed Hauteville House. This completely white five-storey building looks down over the town and Havelet Bay (where Hugo liked to swim). It is a haven of peace that has become an unmissable place of interest for all visitors to the island.
Hauteville House, a great literary destination
Acquired by virtue of literature, Hauteville House became a hotspot for writing. It was there that Victor Hugo – standing in his third-floor lookout facing the sea and the islands of Herm and Sark– drew the inspiration to pen some of his masterpieces.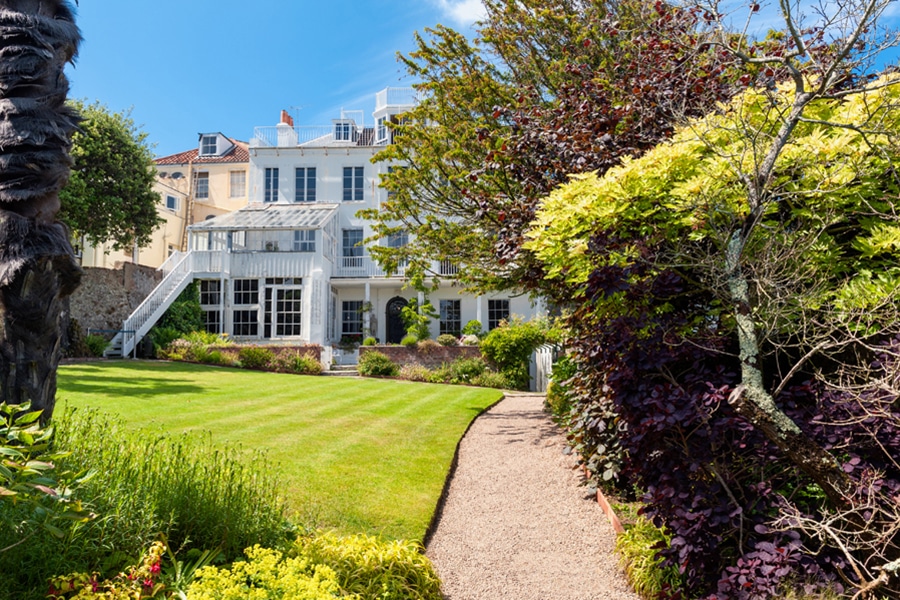 He completed Les Misérables, and wrote L'Homme qui rit, La Légende des siècles, Théâtre en liberté and, most notably Les Travailleurs de la mer or 'Toilers of the Sea', an astounding narrative that takes place on the Channel island that hosted him. St Sampson's Church and Vale Castle feature in the novel. 'I dedicate this novel to the island of hospitality and freedom, to this corner of old Norman land where the noble little people of the sea dwell, on the island of Guernsey, severe and sweet, my current refuge and likely tomb.' In Hugo's opus, we feel the sea's strength and sense that surprising alliance of granite and greenery, of bitterness and beauty, that gives Guernsey its unique character and that always fascinates anyone who berths there.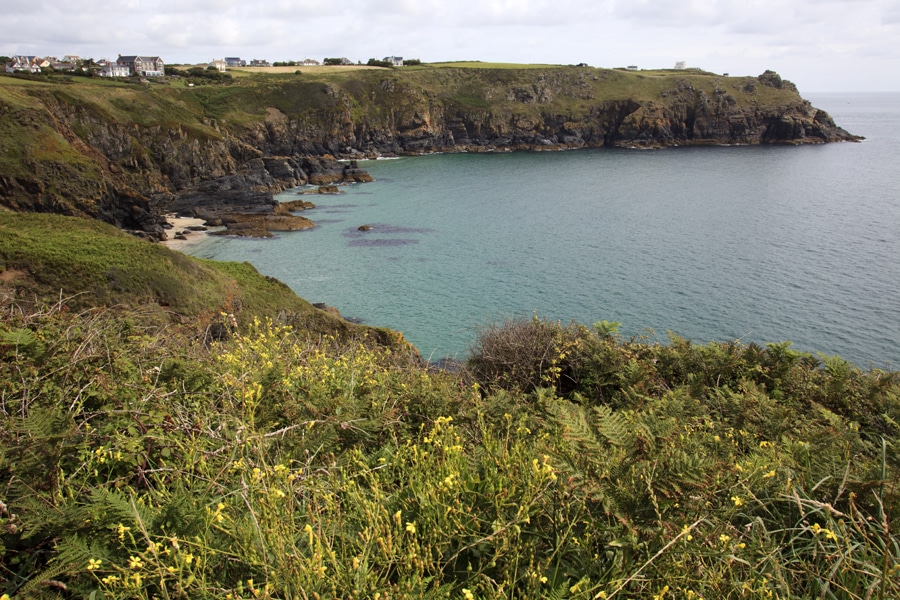 The 'other' masterpiece
A place of creation but also a creation in itself, Victor Hugo's house was the 'other' masterpiece produced during his exile in Guernsey, the writer having designed, furnished and arranged every last nook. Each floor and room bears witness to his phenomenally fertile creativity, from 18th century tapestries and delftware to bespoke wooden furniture and artefacts unearthed in various places. Nothing is left to chance. His son Charles referred to the house as a 'three-storey autograph'. As you wander from the shady ground-floor up to the bright viewpoint, you will enjoy trying to decipher all the messages the master left, like the Latin inscription that adorns the dining-room door: exilium vita est, 'life is exile'. When you step into the house at 38 Rue Hauteville, you are plunged into the very heart of Hugo's genius and flamboyance.
Did Victor Hugo influence Guernsey more than the island influenced him? It is difficult to answer this question, as the island and the writer seem to merge into one. While Guernsey greatly inspired Hugo, the poet masterfully expressed its contrast of natural force and romantic serenity. And the statue of Hugo, which has faced into the wind in the middle of St Peter Port's Candie Gardens since 1914, ensures that nobody and nothing shall separate the writer from the island.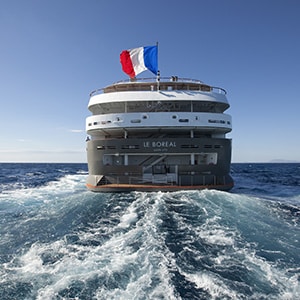 In the footsteps of Victor Hugo
Stop off at Guernsey, an island marked by the memory of a great writer.