To better understand and protect marine biodiversity
Since its inception in 2017, the Pure Ocean Foundation has been selecting, funding and promoting innovative scientific research projects involved in protecting marine ecosystems.A meeting with David Sussmann, founder and president of Pure Ocean.
How did your commitment to protecting the oceans come about?
David Sussmann : When I started Seafoodia, a seafood import-export company, the ocean environment became the basis of my profession and I quickly came to recognise just how fragile it is.I have seen disastrous things taking place, not just for nature itself but for mankind too. The day I met some Inuit people and one of them began to weep because, for the first time ever, he was finding grass where he had never seen anything but ice before, I realized that the business I was involved in was having an impact on the planet, and that I had to do something to make that a positive impact.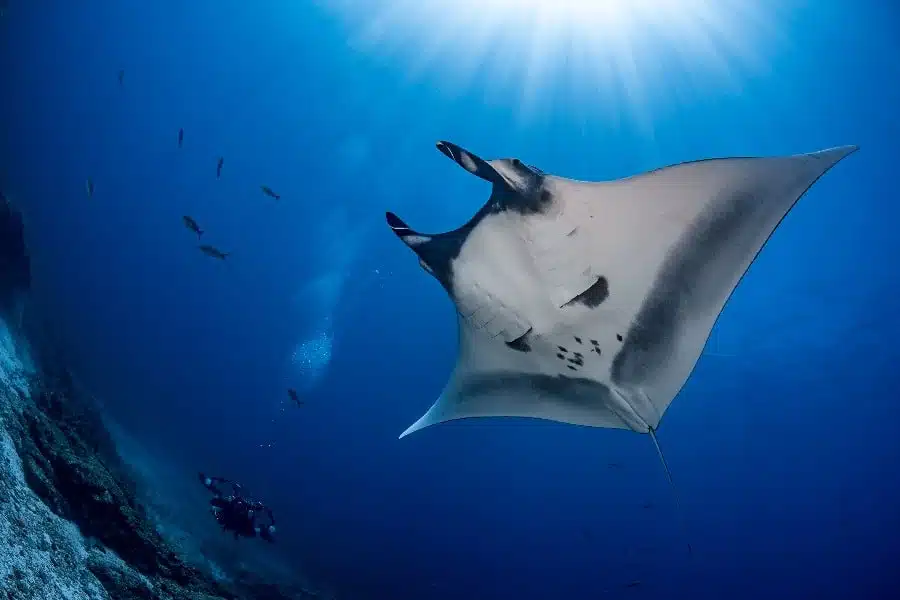 In what ways are the oceans central to the future of the planet?
 David Sussmann : The oceans make up two-thirds of the planet. The seas and oceans are the planet's lungs: they are able to absorb 25% of our CO2 emissions. More than 90% of all the species in existence on the planet are found in the marine environment. We all came originally from the oceans. And 90% of species have not yet even been discovered! It still all remains to be explored. Marine ecosystems also play a critical role in the mechanism of global warming.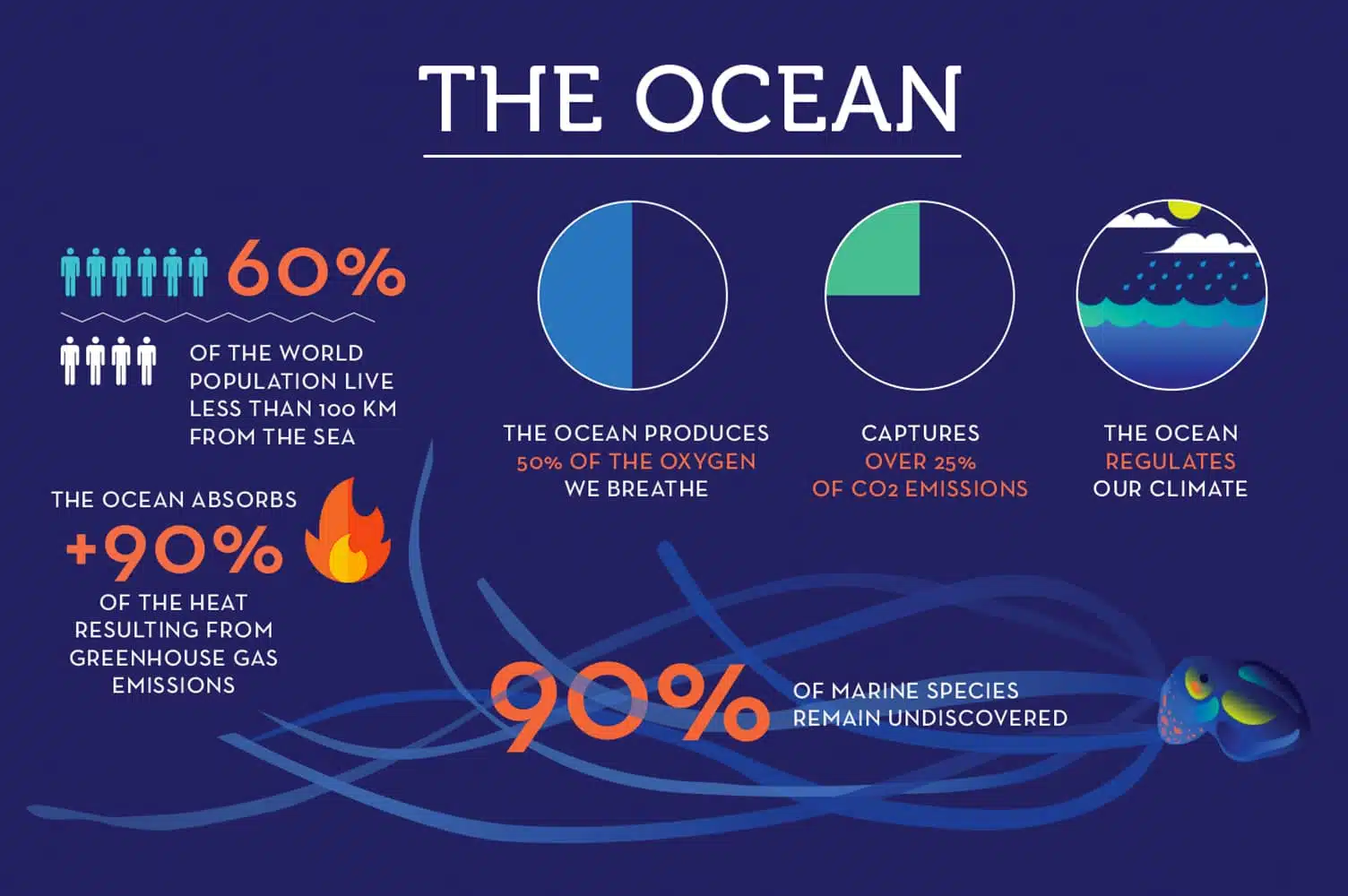 What are the Pure Ocean Foundation's main missions?
 David Sussmann : I am deeply convinced that scientists are the best placed to find innovative and sustainable solutions to the climate emergency and the problem of the degradation of marine ecosystems. I therefore wanted to set up an organization to provide support for applied research programs.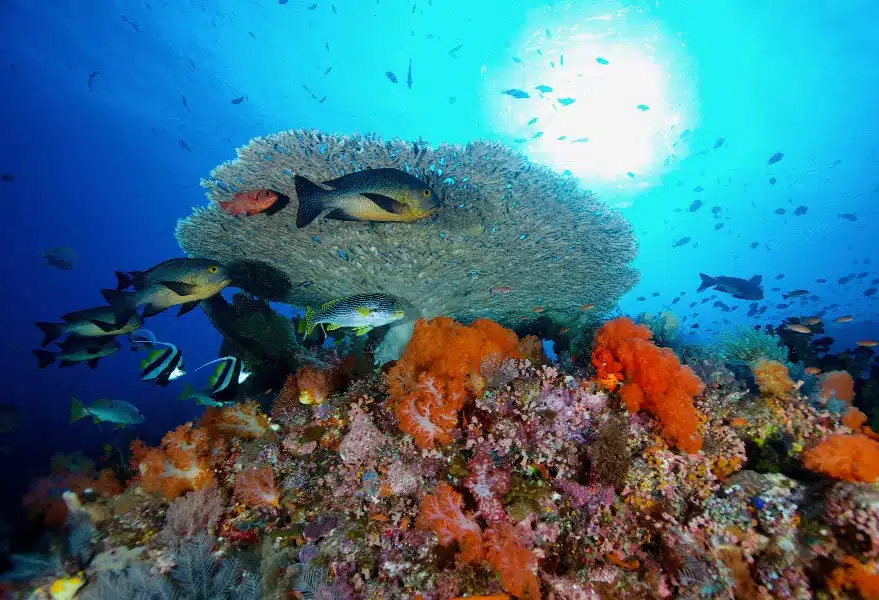 We also organise our own unique sporting events designed to raise public awareness. Additionally, we bring companies, experts, associations and the public together at special "Talk for Pure Ocean" conferences and events.These opportunities for discussion and communication play a very important role in conveying our message and accelerating the process of raising awareness. 
Why are sports events a good way to increase public awareness?
David Sussmann : The sporting challenges we co-organize allow us to get our awareness raising messages across to a wider audience.Our ambassadors are top athletes whose lives are closely tied to the ocean environment. They are all actively engaged in protecting it.Sport is strongly imbued with a set of values that are fundamental to Pure Ocean: pushing beyond your limits, respecting others and knowledge of the environment.These events also provide an opportunity to bring together and provide public exposure for local individuals and organisations actively involved in protecting the oceans.
Can you tell us a bit more about the number and type of scientific projects supported?
David Sussmann : In 2019, we had an overall budget of almost €800,000 and we funded six scientific projects around the world. We are currently in the process of choosing new and even more scientifically cutting edge and innovative projects. We have received applications from more than 160 projects (compared to 70 in 2019) based in more than 40 different countries. Pure Ocean today has more than one hundred companies sponsoring it. We are seeing a genuine growth of awareness among business owners. Pure Ocean looks at three specific areas of innovation when selecting projects to support: technological innovation (such as UAVs, ROVs, and environmental DNA), social innovation (participative science) and ecological innovation (such as biomimetics).
In what way do these projects provide concrete, global solutions for the planet?
David Sussmann : In Yucatan, for example, the IMTA PROJECT is developing the aquaculture of the future: more innovative, sustainable and environmentally friendly.Land based, and using the saline groundwater locally present in large quantities, it keeps the waste produced to an absolute minimum by getting different species to live side by side so that the by-products of one species can be recycled into nutrients for another. This more environmentally ethical solution will make it possible to protect the fragile marine ecosystems of the Caribbean.
Are there some projects that offer a "participatory science" component?
David Sussmann : The POLARIS project, a collaborative platform developed in Marseille by Laura Barth and the Septentrion Environnement team, is a solid example of participatory science.By participating in the global scientific monitoring of biodiversity in the Mediterranean, each diver involved in the project becomes an explorer acting on behalf of science. The fact the application process is open to the public means they can record and collate data collected during their own dives, such as data relating to species, habitats, pollution, etc. This data is analysed by scientists and will be used to ensure marine ecosystem management efforts are focussed in the right direction.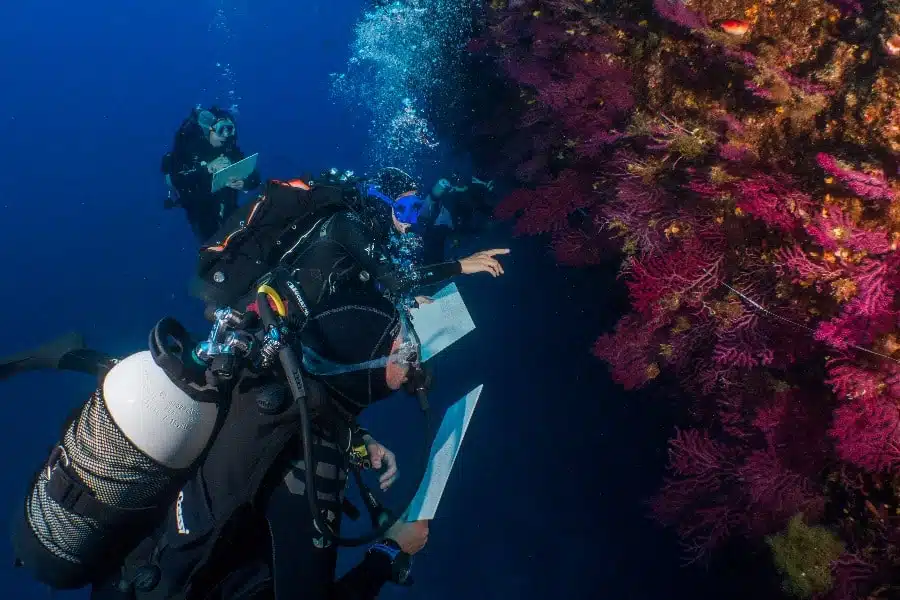 What is the main message you want to get across to the public in general?
David Sussmann : Just like at PONANT, we like to repeat the message that we are better at protecting that which we know, which is why we attach particular importance to scientific research and its promotion. We are also trying to empower people to do what they can at their own level. We do this by organising waste collection operations for example. I am optimistic about the future of the planet. We have many challenges to face in continuing to cultivate our garden, even if that garden is another garden. It is up to us to preserve it, to continue to discover new species, to understand it and to take care of it.
Discover the complete range of actions, initiatives and projects supported by the Pure Ocean Foundation on their website.
If I were… If David Sussmann were:
A sport: a team sport involving the sea
A wonder of the ocean: the octopus, a fascinating animal
A particular sea: the Mediterranean, which accounts for 1% of the world's water but 10% of its biodiversity
A measure to save the planet: recycling and zero waste
A particular science: participatory science involving the sea
An entrepreneur: Elon Musk or Yvon Chouinard, two entrepreneurs who are having a positive impact on the planet
An innovation: a way of absorbing CO²
A book:

 

The Little Prince

 

by Antoine de St-Exupéry or

 

La fureur de Vivre

 

by Hubert Reeves
A maxim: get involved!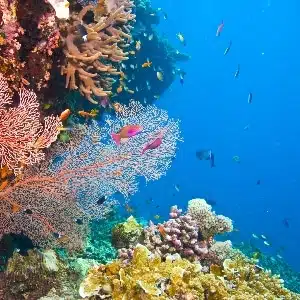 Discover a range of other projects supported by the PONANT Foundation
Meet Conservation International