Literary wanderings of a travel lover
For the release of his book, Éloge des écrivains maudits (Praise for star-crossed authors) published by éditions Philippe Rey, Patrick Poivre d'Arvor agreed to answer a few questions about his two passions: literature and travelling. A stroll on the arm of a literary man who finds an ocean view puts a big smile on his face.
Your book opens with a quote by Jack Kerouac, the author of

 

On the Road. What can you remember from your first reading of this cult novel?
I was very impressed, firstly, by what I knew of Jack Kerouac's life. As a teenager, I was attracted to authors more for their lives than for their publications. When I came across this book, I obviously found it extremely electrifying. At around the age of 16, I did quite a bit of hitchhiking and I travelled the roads a lot. I was happy, and I thought of this book.
Amongst the authors that you mention, who had the most adventurous soul?
Rimbaud, no doubt about it. An adventurer at heart. He lived in Aden in Yemen and in Harare in Zimbabwe. I went there to take a look. It's incredible.
And Jack London?
He died at scarcely 40 years old. Cold, hunger, prison… he experienced it all! Everyone has read his White Fang, this epic that he'd experienced during the gold rush. He's so good at describing wild, hostile nature and also fantastic at portraying people. He is a very important individual for me.
The most experienced traveller of all authors?
The ones I cite in my book and then others, such as Nicolas Bouvier for example, an incredible Swiss author-traveller. Also, Bruce Chatwin, a quite extraordinary man whom I was lucky enough to meet and who wrote a very beautiful text, In Patagonia..  
What is your relationship with travelling?
I like to travel, to be on the road. Because that's what life is, following a road, moving forwards. I love trying to move forwards a tiny bit quicker than life, in the end, it's an illusion of course, but it's a way of life at any rate. To not just survive. Yes, you have to live life to the full.
How do you feel about the expression: the lands on the other side of the world?
I love it, I have done just about all the sides of the world possible and imaginable. When I went to Cape Horn, in Ushuaia, it was the other side of the world, the end. But I also did the Camino de Santiago, and I finished, after Compostela, at Cape Finisterre in Spain. The westernmost point of Europe which bears its name well: the end of the Earth. Same thing when I'm in Brittany, in Finistère, or in my region Côtes-d'Armor. I like to move, to be moving. I like Joseph Conrad, reading about these individuals who saw their literature nourished by travel.
Where in the world has touched you more than any other?
There are lots of places. Generally, I have a great deal of love for the desert and the sea. If there's one or the other, then I'm happy.
What do the seas, the oceans, etc. represent for you?
I've written a lot on this subject and my brother and I are going to publish a new book incidentally, Héros des mers (Heroes of the seas). I've written a lot about those who travelled the world and especially the seas. When I'm by the sea, I go for a swim straight away, no matter the season and no matter where I am. Like Byron, who always needed to swim, wherever he went.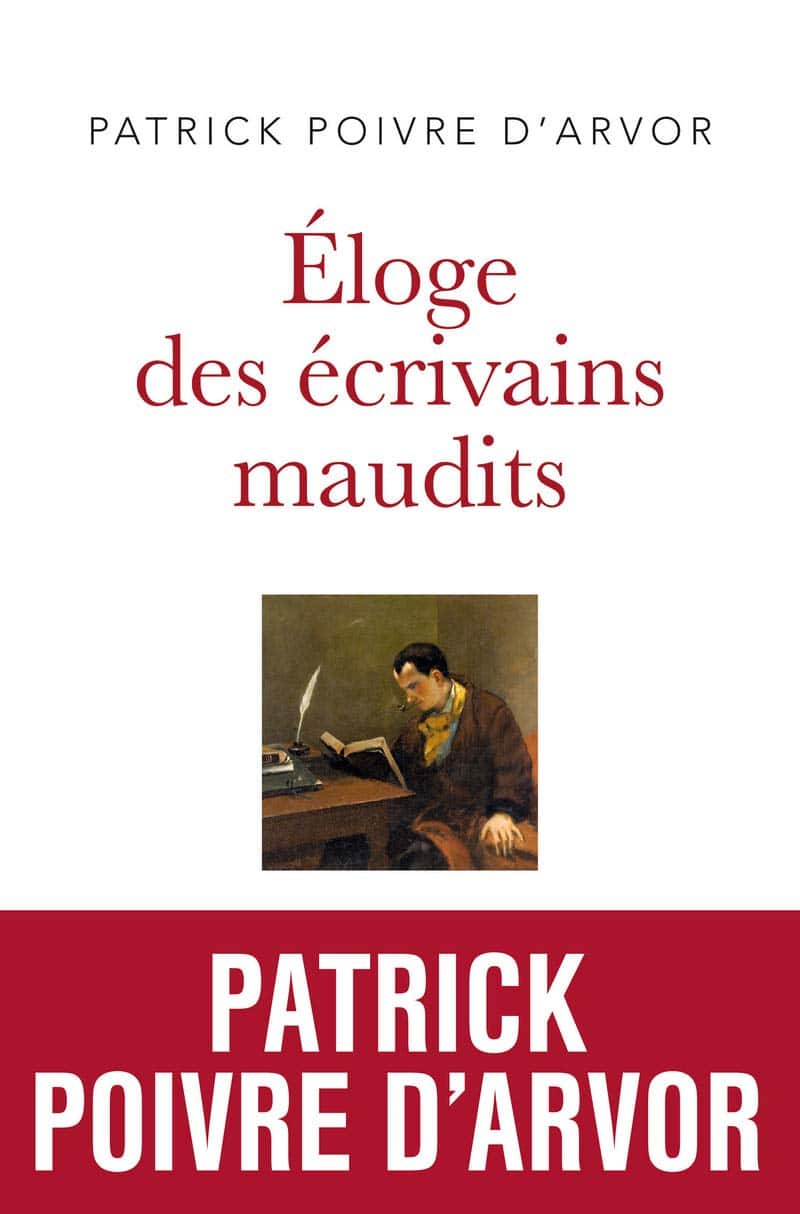 PPDA, Eloge des écrivains maudits – éditions Philippe Rey
A film that rhymes with freedom book that has left a permanent mark…
Les Chants de Maldoror (The Songs of Maldoror), by Lautréamont. Raw and violent poetry, written by an unusual character whom we know very little about, who only wrote one book. He was called Isidore Ducasse and came from south-western France but was born in Uruguay, like Jules Laforgue and Jules Supervielle. He left no trace, apart from this extraordinary work of art. It's so beautiful! Among the first texts that everybody should read. Sometimes I read it out loud.
A film that rhymes with freedom…
Lion, an Indian film that says a lot about freedom and culture shock.
A song that gives you the desire to run away…
All artists give me a passport to escape, and I thank them for it.